A lot of things could be said about Marvel Editor-in-Chief C.B. Cebulski — and many of them have been — but one thing you can't say is that ol' Chester lacks confidence. Cebulski gave an interview to Newarama this week, and the website wanted to know what he thought Marvel could be doing better for the health of the direct market and comics in general, but Cebulski couldn't name a single thing the House of Ideas could improve.
At first, Newsarama's Chris Arrant tried to butter Cebulski up by first asking what Marvel was doing right in the direct market.
Nrama: We're going to flip the script a little, and ask first instead of second, what's going right in the comic book Direct Market right now? Tell us the good news.

Cebulski: It's the excitement that fans have for comics, in general – not just Marvel. We're doing great, but it's great to see sales overall up and the Direct Market doing well.

I'm very happy with our line right now. As I've told my team, every one of our books is top notch and our most recent catalog could not be more cohesive, the cover art is popping, and all that translates into excitement for readers and retailers.
And then came the question:
Nrama: That being said, the health of the Direct Market and comic book in general is a perpetual preoccupation. What needs to be improved right now?

Cebulski: Honestly, I don't have an answer for that. I like everything we're doing.
Wow! We'll have to try that one the next time we're on a job interview. "Can you name one of your biggest flaws?" "My biggest flaw is that I don't have any flaws. It's a real bummer." Nailed it!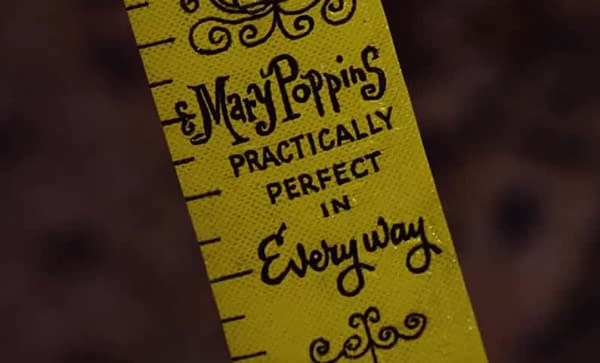 Additionally, Cebulski confirmed things are just as peachy outside the direct market as well.
Nrama: How about sales outside the Direct Market – booktrade, digital, and the Marvel Unlimited subscription service?

Cebulski: I'm very happy with the growth in those areas. Our Marvel Unlimited subscriber base continues to grow, as does sales from comiXology. House of X and Powers of X have been some of our best-selling digital comics ever, and the Director's Cut edition helped to reward fans.

It doesn't matter where you get comics – our goal is to get the comics to as many fans as possible.
Well, we can't argue with that. Read the full interview at Newsarama.
Enjoyed this article? Share it!