We mentioned Jonathan Hickman and Mike Huddleston's new series Decorum on the front cover for Diamond Previews earlier as well as part of the full solicitations for Image Comics for March 2020. But here's a preview of the first issue, three months out…
DECORUM #1
WRITER: JONATHAN HICKMAN
ARTIST / COVERS A & B: MIKE HUDDLESTON
MARCH 11 / 56 PAGES / FC / M / $4.99
SERIES PREMIERE
There are many assassins in the known universe. This is the story of the most well-mannered one.
"Manners are a sensitive awareness of the feelings of others. If you have that awareness, you have good manners, no matter what knife you use."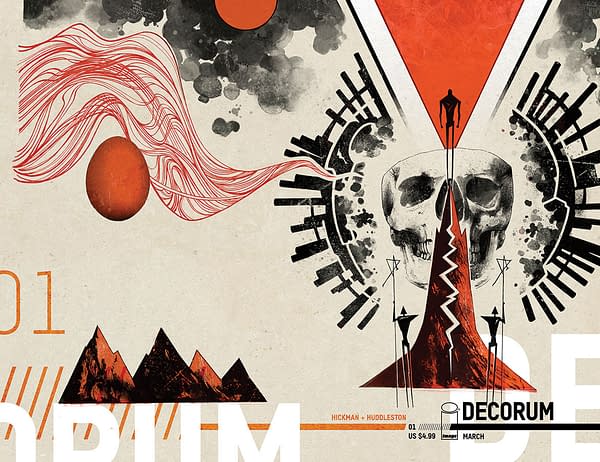 Enjoyed this article? Share it!