Benjamin Soto writes for Bleeding Cool:
I've always loved stories. They're amazing. When you think about it words are amazing. As a species we've developed a way to make sound represent ideas and emotions. It's spectacular! Those sounds turned into written language and that wonderful tradition of drawing sound has stuck with us throughout the ages.
We are the stories we tell. Stories are how we communicate, expression love and joy, and how we represent our memories. They're how we deal with our fears, learn, and grow. We are all part of that one BIG story, and at this specific moment we're sharing the same story. My part in this BIG story is to be a mirror and a window by telling my own stories. That's what brings us to The Clock Maker's Legacy.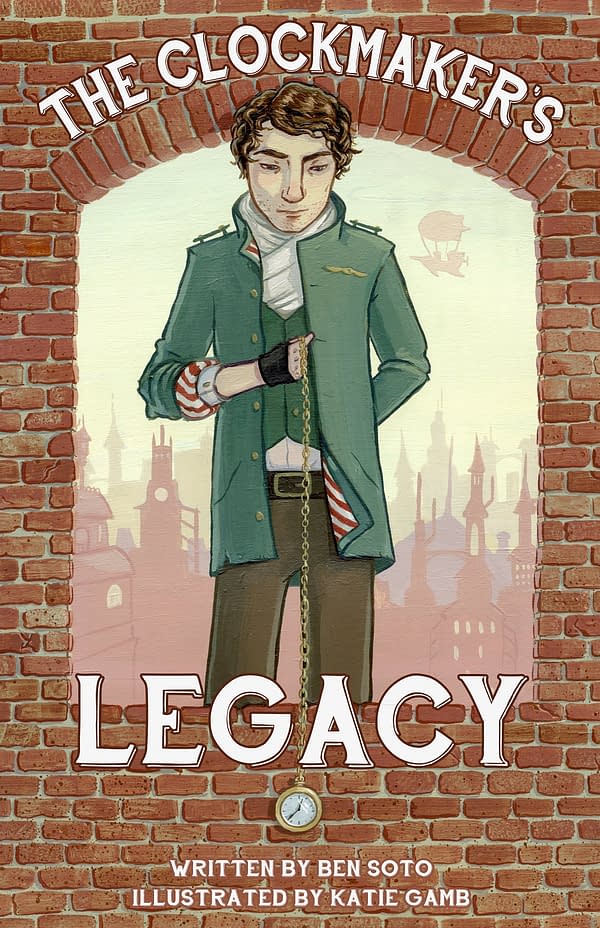 It's steampunk. It's adventure. It's action, comedy, betrayal, and hope. It's filled with colorful characters that get to play in a lavish universe rich with life and history. People make choices, people suffer the consequences, and technology is created and represented in a way alien to what we know but familiar in idea.
Corban Hunt was an airship Captain in the Crystal City Airfleet. He's a man of action betrayed by the powers that be. The foundation of what he thought to be true was shaken to the core, and he's been running away from his past ever since. He is the reluctant hero that does what he does because he must. The world has burned him, and he's been trying to recover ever since.
Byron Taubes is the naive youth that believes in the goodness of people. He believes in the science of the world, and that everything has a logical explanation. Expressing emotions can be difficult for him, and having lived a sheltered life makes an excursion into the world of The Clock Maker's Legacy that much more harrowing. He is brave, and it is the type of brave that is founded in a wonderful mix of ignorance and a genuinely good nature.
Together, Byron and Corban embark on an adventure to save the world that they know. They protect the history of this world in order to protect its future.
The Legacy of the Clock Maker, his story, is of a horrible weapon that saved humanity at a great cost centuries in the past. Corban's lineage goes back to this inventor, and his lineage is the key to understanding the piece of this ancient device that makes it work: the clock piece. Without the clock piece the weapon is useless. No creation can live without a heart.
This story is a mirror to the things that make us human. We see ourselves in not only these two characters, but the rest of the players that make The Clock Maker's Legacy alive. This story is a window into a world that doesn't exist, but that I've been fortunate enough to visit and share with you. It is a world alive with varying terrains, steam power on levels never dreamed of, electrical equipment and designs thought to be pure fantasy, and people as rich and alive as the ones you pass on the street everyday.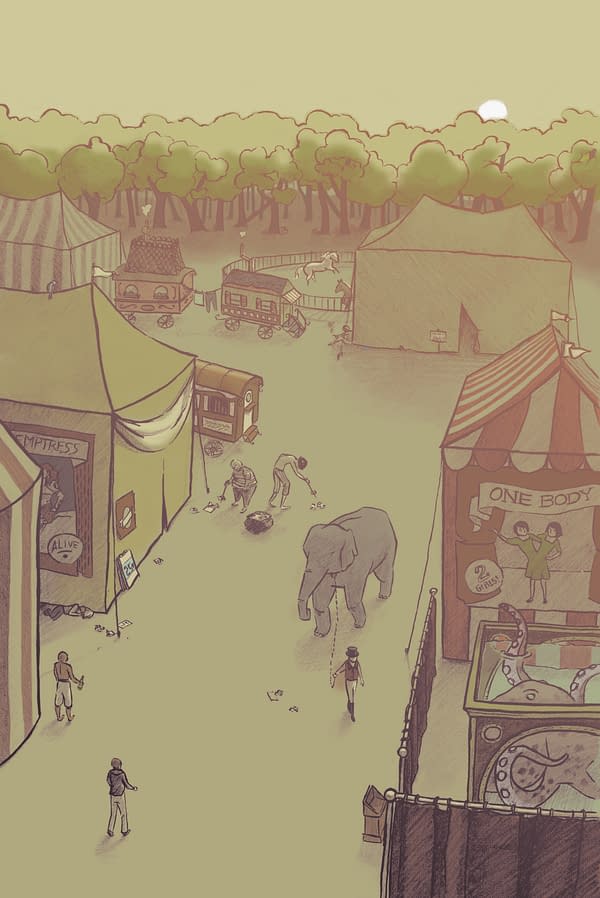 I was able to capture this world by drawing the sounds we use everyday into a specific sequence that triggers the images needed for the experience. The artwork of Katie Gamb helps enhance the journey, and if you visit our kickstarter page you'll see that another journey is coming to end.
http://www.kickstarter.com/projects/891523917/the-clock-makers-legacy
The time to get the funding needed to bring this project to life for others will be over on Sunday, December 1st. Take a look at the story. Experience it for what it is. We are at the eleventh hour, and can use the type of optimistic hope so prevalent in Byron Taubes.
From this point on keep telling your stories. Tell them wonderfully using all the brilliant words you can imagine. Maybe one of those stories will include how you crossed paths with a story called The Clock Maker's Legacy, and how you helped bring it to life.
Enjoyed this article? Share it!