Bleeding Cool has been covering Dover Publishing's new line of graphic novels, reprinting classic comic books from the past, courtesy of Drew Ford.
That name may mean something to some, Ford was one of the self publishers who emerged in the nineties, with his comic book Rib. A comic about a race of human-sized worm-creatures living in the US like any other ethnic minority. I really liked it. Twenty years later and he is still doing wonders for comic books.
So now we have A Sailor's Story by Sam Glanzman, originally published by Marvel.
The Puma Blues by Stephen Murphy & Michael Zulli, originally published by Aadvark-Vanaheim.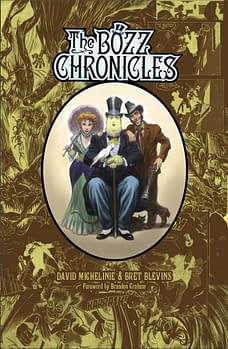 The Bozz Chronicles by David Michelinie & Bret Blevins, originally published by Marvel.
Mercy by J.M. DeMatteis & Paul Johnson, originally published by DC Comics.
Blackjack by Alex Simmons & Joe Bennett, originally published by Dark Angel Productions.
Civil War Adventure by Chuck Dixon & Gary Kwapisz, originally published by History Press.
As well as Asylum by William Seabrook, with cover and intro by award-winning graphic novelist Joe Ollmann.
Man, I should really get him to look at Dirtbag…
Anyway, not only are they all available for pre-sale on Amazon… and with the Cyber Monday extra 30% off, right now.
So, you know…
Enjoyed this article? Share it!