Rai From Valiant Comics In June's Loot Crate – And Double Discount For The Next 2 Days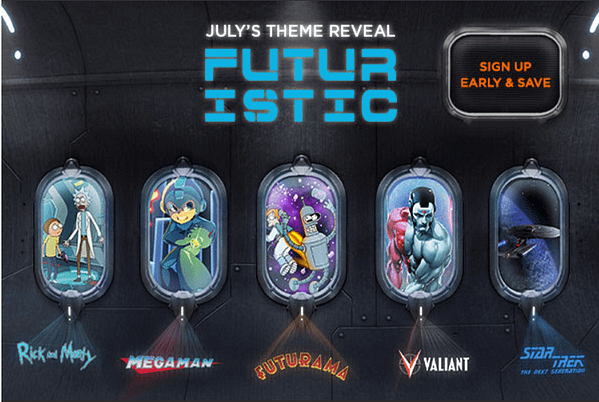 The last two comic books in a Loot Crate have been custom made for the subscription box, first a Street Fighter comic from Udon that featured Loot Crate employees, and then an issue of Harley Quinn from the regular Harley Quinn comic book team at DC Comics that surprised the hell out of everyone.
Well now, for the Loot Crate Futuristic box for July, as well as Rick And Morty, Megaman, Futurama and Star Trek: The Next Generation we have… Valiant. And that looks like Rai from 4001AD, the big Valiant crossover right now.
You can sign up here – and there's extra discount for the next two days with the FUTURE6 code. If that stops working try BLEEDINGCOOL.