Be A Real Superhero And Cuddle Up For A Cause! I go to a lot of cons, which means I spend a fair amount of time in dealers rooms. I love looking at what people have to offer, and I'm especially drawn to booths with handmade items. At Baltimore Comic-Con this past weekend, I came across a booth with handmade geeky items for your everyday life: Cuddle Up For A Cause. Karen Isik, and her son Lucas Isik, who has Autism, create one-of-a-kind items to help pay for Lucas's care.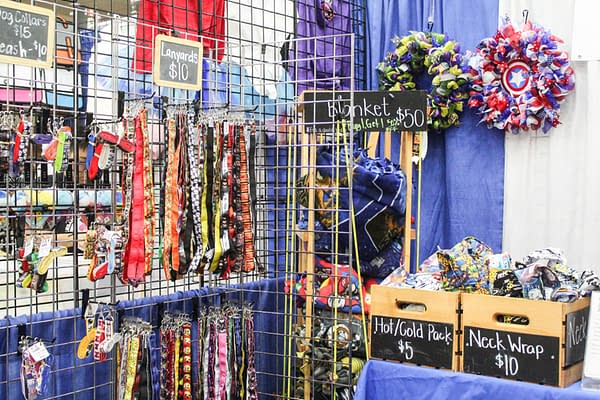 Karen said of the project:
"As a mother of an Autistic child, care for these special individuals takes a lot of money! I needed to get a second job to offset the cost Lucas's care; however, being away from home was not an option! That's why I started this organization along with my mother. 90% of the profits are to take care of Lucas. That care includes: therapy, special services, specialty products needed, and activities. The other 10% of the profits are donated to the Autism Society of Central VA to help other families in the Central VA area."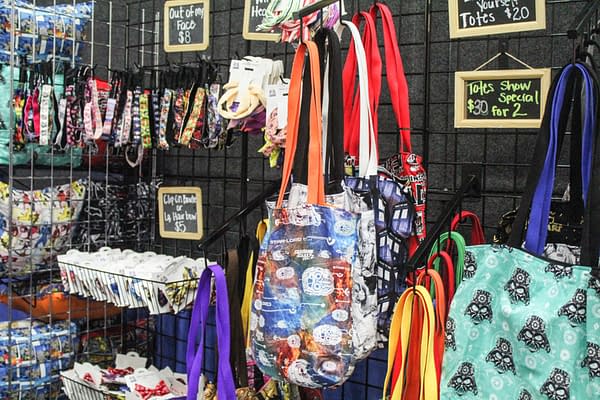 Karen and Lucas make a number of wonderful items, including pillows, heat pads, pet collars, headbands, and more! Prices are very reasonable for the handmade ware, so I had to get something! I left with a neck wrap heat pad featuring Supergirl, Wonder Woman, and Batgirl, as well as an "Out Of My Face" headband, featuring Batgirl!
The heat pack contains rice, and nothing else. Since everything under the sun sets my allergies off, I am pleased to say this heat pad doesn't make me sneeze all over creation. The headband even stayed in during my workout today, which is a win in my book! I will absolutely buy from them again!