Posted in: Comics | Tagged: Comics, complex, marvel
---
Reboots, Guardians And No More Mutants
Marvel's Tom Brevoort gave a wonderful non-answer on Tumblr, being asked,
rich johnston and the retailers are threatening with a reboot agin!! Say it isn't true?
Answering,
Rich and the retailers are free to reboot themselves however many times they choose to.
Very sweet. Marvel definitely intended to tease the possibility of a reboot, whether they will actually reboot the continuity is a very different thing. Merging the Ultimate Universe with the Marvel Universe? Certainly a possibility… more of a coming home. Tom also responded to questions about this Marvel 75th Anniversary Cover
Wow, the 75th anniversary Marvel cover. There is room for Iron Fist and Nova but not the X-Men or Fantastic Four? Not even poster boy Wolverine? Did you guys just actively avoid putting characters owned by Fox? Spider-Man proves nothing, even though Sony has him Marvel still makes the big bucks off his merchandise and Disney makes a cartoon of him. Even though you still make comics, you make no effort promoting the X-Men anymore. The presence of the GOTG is further proof of movie interests.
With the response
Ay-Yi-Yi, you guys with your magic mind reading helmets.

Sometimes a cover is just a cover, you know?
It is, Tom. But a picture tells a thousand words. And, yes, having Guardians Of The Galaxy over X-Men or The Fantastic Four when showing off Marvel's 75th years does seem a deliberate, if understandable, choice…
Marvel have made some deliberate moves in this regard, The Inhumans being seen by Marvel Studios as a possible X-Men replacement in the movies/TV shows and the comics keen to get ahead of that move.
But, for the anonymous questioner, do note how full of time travel the X-Men, Avengers and Spider-Man comics are, right now… Marvel aren't exactly ignoring Days Of Future Past.
---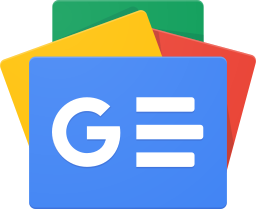 Stay up-to-date and support the site by following Bleeding Cool on Google News today!