Pizza Parties, Repeat Spellers and a Little "Schwarmerei": Get to Know the 2018 Scripps National Spelling Bee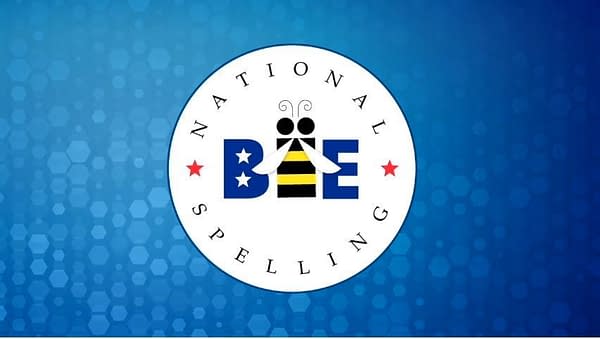 When a record-breaking 516 champion spellers (ages 8 to 15, from all 50 states and around the world) descend upon National Harbor, Maryland, for the 91st Annual Scripps National Spelling Bee, they're doing it for two reasons: to see who has the strongest "word fu" when the dust settles from one of pop culture's brainier battles — and to remind me that I still need to spell-check "cat."
Okay… maybe it's 99.8% the former and nil on the latter… but let's not get distracted.
So between now and through Thursday, May 31st, Bleeding Cool will be offering "pre-game" info (our guide to where to watch; our rundown of the rules of "The Bee"; our look back at the 2017 Spelling Bee; and a profile of some of this year's spellers) and live-blog coverage of the nation's largest and longest-running educational program. To kick things off, here's a look at what we can expect from this year's Scripps National Spelling Bee:
Think you know everything there is to know about "The Bee" going into the preliminary rounds? Here's a look at some facts about the competition you might not be aware of; what the winning spellers amd schools walk away with; a breakdown of this year's event by the numbers; and some past winning words.
● Kentucky newspaper the Louisville Courier-Journal created the Spelling Bee in 1925; with E.W. Scripps Company taking ownership in 1941.
● Eleven-year-old Frank Neuhauser, from Louisville, Kentucky, won the first Spelling Bee with the word "gladiolus."
● In 1926, Pauline Bell became the first female Spelling Bee champion; winning with the word "cerise."
● Because of the nation's involvement in World War II, there were no Spelling Bee winners in 1943, 1944, or 1945.
● The Spelling Bee's national finals were first broadcast live on NBC in 1946, with portions of the competition also broadcast on PBS and ABC over the years. ESPN has been the primary home for the Spelling Bee since 1994.
● Though the term "spelling bee" has been a popular one for decades, no one is quite sure where it first came from – even Scripps:
"The word 'bee,' as used in 'spelling bee,' is one of those language puzzles that has never been satisfactorily accounted for. A fairly old and widely-used word, it refers to a community social gathering at which friends and neighbors join together in a single activity (sewing, quilting, barn raising, etc.) usually to help one person or family.

The earliest known example in print is a spinning bee, in 1769 … Spelling bee is apparently an American term. It first appeared in print in 1875, but it seems certain that the word was used orally for several years before that."
● The German word "schwarmerei" (excessive sentimentality) has knocked off two finalists in less than 15 years (once in 2004; and again in 2012).
● Scripps has considered the possibility of adding an international spelling bee to complement their long-standing national competition, stemming from an announcement the company made during Bee Week 2012 (though no immediate plans are known).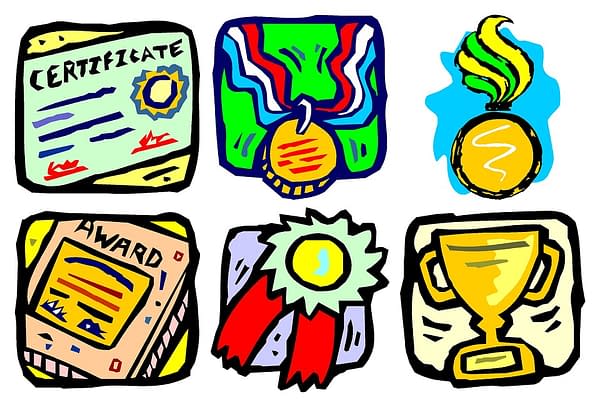 All spellers receive:
● One-year subscription to Merriam-Webster Unabridged Online
● The Samuel Lewis Sugarman Award — a 2018 United States Mint Proof Set
● One-year membership to Britannica Online Premium
All Finalists receive:
● Scripps National Spelling Bee medal
● $500 gift card (spellers eliminated Rounds 4 through 6)
● $2000 (spellers eliminated in Round 7 through to 7th Place)
● 6th Place – $2500 / 5th Place – $5000 / 4th Place – $10000 / 3rd Place – $20000 / 2nd Place – $30000
For the 2018 Scripps National Spelling Bee Champion:
● $40000 cash prize from Scripps National Spelling Bee
● Scripps National Spelling Bee engraved trophy
● $2500 cash prize and complete reference library from Merrian-Webster
● $400 of reference works and a three-year membership to Britannica Online Premium from Encyclopedia Britannica
● A trip to New York City to appear on ABC's Live with Kelly and Ryan
● A trip to Hollywood to appear on ABC's Jimmy Kimmel Live!
For the Champion's School and Sponsor:
● Scripps National Spelling Bee engraved plaques
● A pizza party sponsored by Pizza Hut
Here's a breakdown on this year's Spelling Bee by the Numbers:
2 – two sets of identical twins competing
4 – spellers in the third grade
6 – years with co-champions (1950, 1957, 1962, 2014, 2015 and 2016)
254 – spellers have a twin
46 – percent of spellers are girls
65 – percent of spellers attend public school
114 – spellers have participated in the Scripps National Spelling Bee before
Past Winning Words: marocain (2017); feldenkrais, gesellschaft (2016); scherenschnitte, nunatak (2015); feuilleton, stichomythia (2014); knaidel (2013); guetapens (2012); appoggiatura (2005); succedaneum (2001); xanthosis (1995); sarcophagus (1981); and esquamulose (1962).