28th Clarke Award For Science Fiction Shortlist Announced
By Alasdair Stuart

The Clarke Awards began back in 1987, formed with a grant from the late Sir Arthur C. Clarke. They were, and are still, intended to honor the best science fiction novel first published in the UK during the previous year. Their winners list is a Must Read of Modern SF, and they're regarded, justifiably, as one of the more versatile, interesting awards in genre fiction.
As of 9pm GMT, the organizers have announced this year's shortlist. Here it is, with blurb and commentary.
This year's shortlist looks like this:
God's War by Kameron Hurley (Del Rey)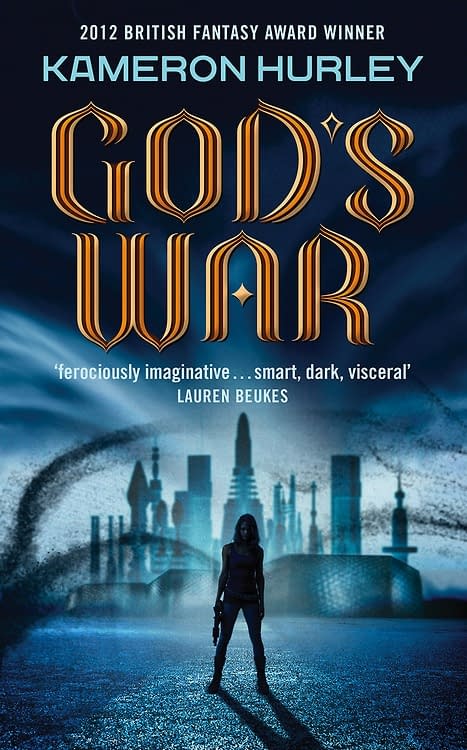 Nyx is a bel dame, a bounty hunter paid to collect the heads of deserters – by almost any means necessary.
'Almost' proved to be the problem.
Cast out and imprisoned for breaking one rule too many, Nyx and her crew of mercenaries are all about the money. But when a dubious government deal with an alien emissary goes awry, her name is at the top of the list for a covert recovery.
While the centuries-long war rages on only one thing is certain: the world's best chance for peace rests in the hands of its most ruthless killers. . .
One of the two debut novels on the list, God's War is a bloody knuckled military thriller with a unique perspective on gender roles. It's fast, clever, nasty fun and, like Leckie's Ancillary Justice, has been getting more and more recognition as time goes on.
Ancillary Justice by Ann Leckie (Orbit)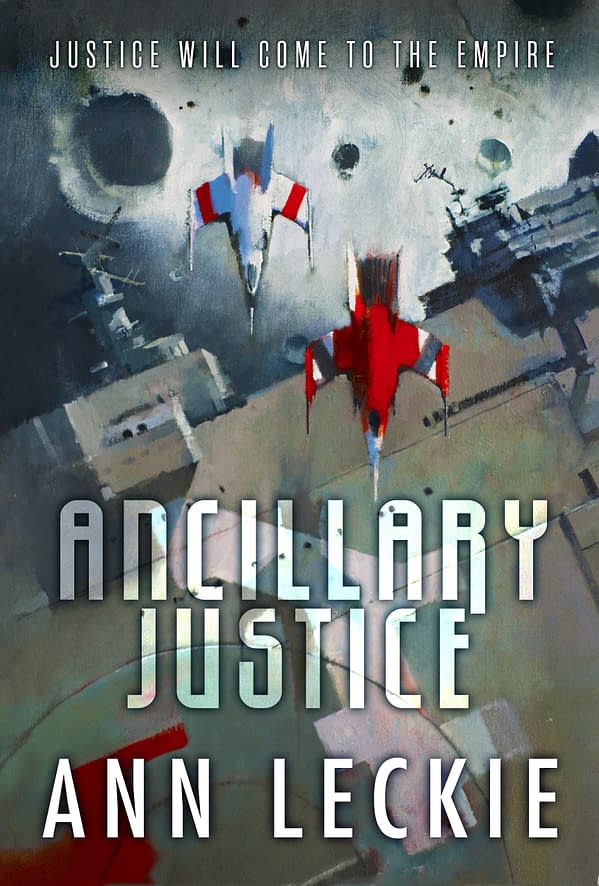 On a remote, icy planet, the soldier known as Breq is drawing closer to completing her quest.
Breq is both more than she seems and less than she was. Years ago, she was the Justice of Toren–a colossal starship with an artificial intelligence linking thousands of corpse soldiers in the service of the Radch, the empire that conquered the galaxy.
An act of treachery has ripped it all away, leaving her with only one fragile human body. And only one purpose–to revenge herself on Anaander Mianaai, many-bodied, near-immortal Lord of the Radch.
Leckie, like Hurley, has been kicking down doors all awards season and it's easy to see why. Equal parts revenge thriller and posthuman SF, Ancillary Justice is an incredibly accomplished debut novel that turns on a dime and throws big idea after big idea at you. If I had to pick, I'd guess the eventual winner will be this, God's War or The Machine.
The Disestablishment of Paradise by Phillip Mann (Gollancz)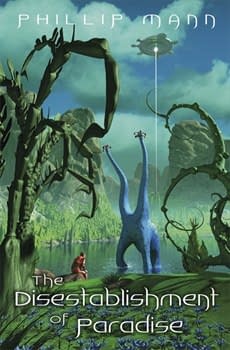 Something has gone wrong on the planet of Paradise.
The human settlers – farmers and scientists – are finding that their crops won't grow and their lives are becoming more and more dangerous. The indigenous plant life – never entirely safe – is changing in unpredictable ways, and the imported plantings wither and die. And so the order is given – Paradise will be abandoned. All personnel will be removed and reassigned. And all human presence on the planet will be disestablished.
Not all agree with the decision. There are some who believe that Paradise has more to offer the human race. That the planet is not finished with the intruders, and that the risks of staying are outweighed by the possible rewards. And so the leader of the research team and one of the demolition workers set off on a journey across the planet. Along the way they will encounter the last of the near-mythical Dendron, the vicious Reapers and the deadly Tattersall Weeds as they embark on an adventure which will bring them closer to nature, to each other and, eventually, to Paradise.
You can't go wrong with a good 'colony in trouble/base under siege' story. Let's face it, Doctor Who's been doing this sort of thing for decades. As has Mann, whose eye for detail and pacing should make this a particularly good take on the sub-genre.
Nexus by Ramez Naam (Angry Robot)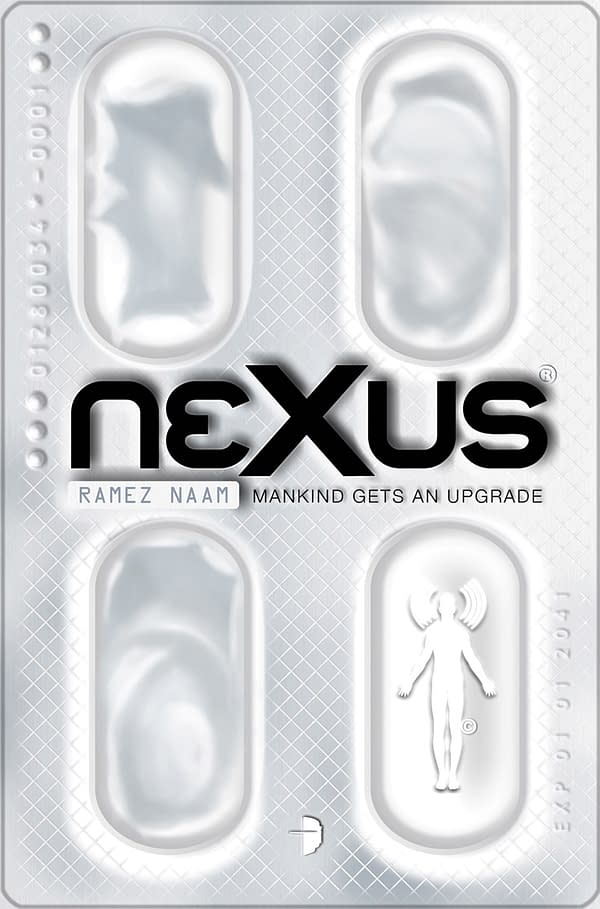 In the near future, the experimental nano-drug Nexus can link human together, mind to mind. There are some who want to improve it. There are some who want to eradicate it. And there are others who just want to exploit it.
When a young scientist is caught improving Nexus, he's thrust over his head into a world of danger and international espionage – for there is far more at stake than anyone realizes.
I'm a sucker for a good bit of pharmacological transhumanism, perhaps seasoned with occasional punching. Naam does this sort of thing supremely well, and both this and the sequel, Crux, are picking up nothing but good word.
The Adjacent by Christopher Priest (Gollancz)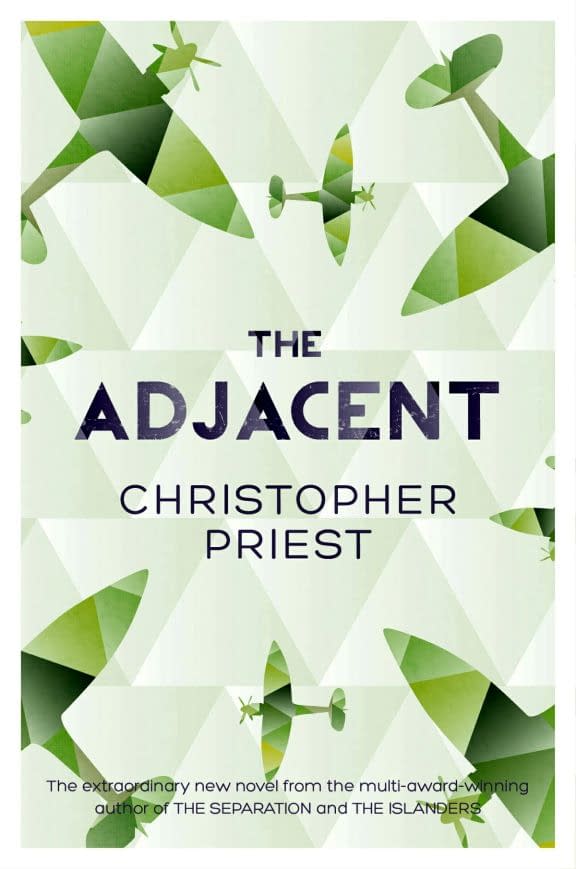 Tibor Tarent, a freelance photographer, is recalled to Britain from Anatolia where his wife Melanie has been killed by insurgent militia. IRGB is a nation living in the aftermath of a bizarre and terrifying terrorist atrocity – hundreds of thousands were wiped out when a vast triangle of west London was instantly annihilated. The authorities think the terrorist attack and the death of Tarent's wife are somehow connected.
A century earlier, a stage magician is sent to the Western Front on a secret mission to render British reconnaissance aircraft invisible to the enemy. On his journey to the trenches he meets the visionary who believes that this will be the war to end all wars.
In 1943, a woman pilot from Poland tells a young RAF technician of her escape from the Nazis, and her desperate need to return home.
In the present day, a theoretical physicist stands in his English garden and creates the first adjacency.
Whether you'll like a Christopher Priest novel is about as hard to predict as the events in any given Christopher Priest novel. The Prestige is one of the greatest books I've ever read for example, whilst I didn't so much finish The Dream Archiepelago as stumble to the end of it, dehydrated and thoroughly pissed off. Priest is an author with absolutely no safety net and almost no regard for giving his readers an easy ride. If you can deal with that, by all accounts, The Adjacent is something very special.
The Machine by James Smythe (Blue Door)
Haunting memories defined him. The machine took them away. She vowed to rebuild him. From the author of The Testimony comes a Frankenstein for the twenty-first century.
Beth lives alone on a desolate housing estate near the sea. She came here to rebuild her life following her husband's return from the war. His memories haunted him but a machine promised salvation. It could record memories, preserving a life that existed before the nightmares.
Now the machines are gone. The government declared them too controversial, the side-effects too harmful. But within Beth's flat is an ever-whirring black box. She knows that memories can be put back, that she can rebuild her husband piece by piece.
Smythe's body of work to date has been phenomenal. The Explorer is a fantastic look at the loneliness of space travel, The Echo builds on it in surprising ways and The Testimony, one of his earlier books, is one of the most impressive, and unusual, sort-of-apocalypse stories I've ever read. Smythe writes from the characters up, using normal people to explore massive ideas and doing so very well.
This is a great list for all sorts of reasons. First and foremost, these are all excellent books that have had nothing but good word of mouth from multiple sources for months now. Secondly, there's a very healthy split in the pack between the established authors (Mann and Priest) and the up and comers that speaks to the awards' willingness to look to the future. That in turn means the 'vote for what you know' tendency that plagues genre fiction awards looks to be side stepped here and, again, that's a really good thing. Throw in the fact you have authors on the list who aren't white middle-aged dudes and it's a shortlist that looks a lot like what SF actually is, as opposed to what the backwards facing elements would like it to be.
The winner will be announced on Thursday, the 1st of May at an exclusive award ceremony held at the Royal Society, London, and taking place as part of the SCI-FI-LONDON Film Festival. The winner will be presented with a cheque for £2014.00 and the award itself, a commemorative engraved bookend. It should be a fun night.
In the meantime, congratulations to all the short-listed authors and also to my local bookshop. You're about to get a lot of my money…
Alasdair Stuart is the host of Pseudopod (www.pseudopod.org) and the co-host of Escape Pod (www.escapepod.org), both award winning short fiction podcasts. He writes about books, comics, movies, occasional martial arts, more than occasional cookies and tabletop RPGS at alasdairstuart.com (NOTE: www.alasdairstuart.com URL here please). He also writes tabletop RPGs, and the 6th Doctor Sourcebook for the Doctor Who Roleplaying Game, by him, is out later this year. He's on Twitter at @AlasdairStuart (NOTE: URL www.twitter.com/alasdairstuart