A Beasties Spectacular – Preview Creepy #20 From Dark Horse
On April 22nd, the new issue of Creepy Comics will arrive from Dark Horse, bringing the series to its 20th issue of anthology greatness. This issue is written by Peter Bagge and others, and drawn by Matthew Southworth and Bagge with cover art by Southworth. It's all creepy pets all the time from the look of it. Especially from the cover.
Here's that cover: And what a cover it is!
Issue #20 is described thus:
Uncle Creepy opens up a pet shop of horrors this April! Join us for housebroken beasts of the Felis, Canis, and monstrous varieties from such talented terror-tale tellers as Matthew Southworth, Kelly Thompson, Peter Bagge, and more!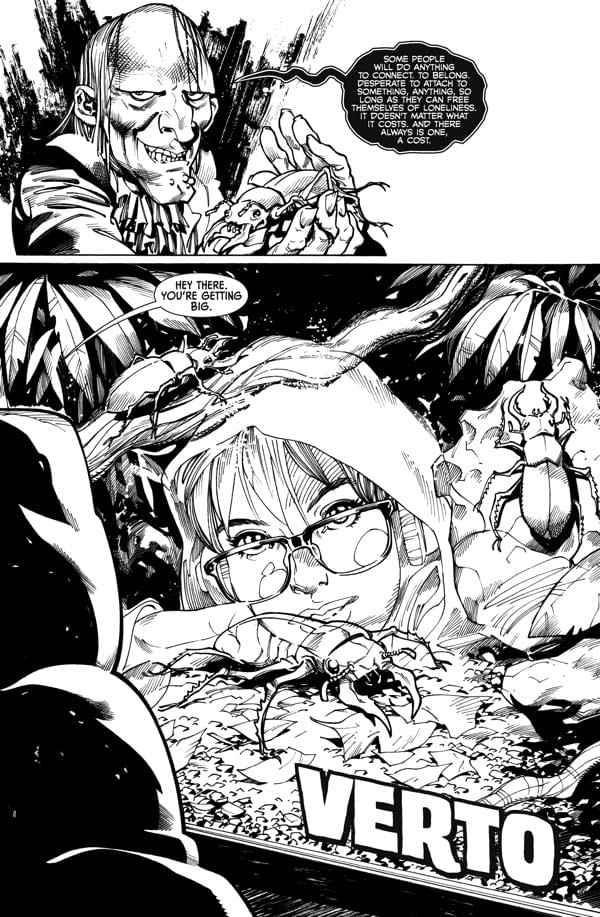 Creepy #20 arrives on April 22nd, and is currently listed in Previews World with item code: FEB150091