A New Interview With Alan Moore
The cover of the new edition of free paper The Stool Pigeon, features Alan Moore looking languidly out in deep, dark, black and white, wearing a Brat Pack T-shirt. I was all about to start transcribing bits for your delectation, when an e-mail with a link to the full unexpergated version. My fingers are terribly grateful. So here, cut and pasted to whet your appetite are a few snippets from the interview conducted with John Doran.
"A few days later we had that Russell Brand here doing stand up at the same theatre and he started doing a routine about the local rapes," he says. "Wouldn't stop, even though it was fresh in everyone's mind. Very daring of him… So next time Brand comes down here, I'm going to rape him. And then phone his granddad up live on air to tell him about it."
"Everybody in the entire world apart from me uses the internet and seems to get on quite well with it. For my part, I don't want to be connected to that all-pervasive kind of cyber culture any more than I want to be connected to the physical world that is around me, more than I can help it."
"I'm interested in the superhero in real life, but not the comic book version. I've had some distancing thoughts about them recently. I've come to the conclusion that what superheroes might be — in their current incarnation, at least — is a symbol of American reluctance to involve themselves in any kind of conflict without massive tactical superiority."

"I take magic mushrooms. The first time I combined them with a rudimentary magical ritual… well, that was the eye-opener. I suddenly realised that the combination made the magic work and made the drug much, much stronger and more profound. And since then I've only taken mushrooms in ritual circumstances. There just doesn't seem to be any point in doing it otherwise."
"One of my friends over there, Bob Morales, said he'd been talking to some people on Ground Zero on September 12, 2001 and he was asking them if they were alright and what it had been like. Two of them, independently of each other, said that they were just waiting for the authorities to find a giant alien sticking half way out of a wall."
He also talks at length about how his Unearthing novella became a photographic novel and now a musical and performance piece. How he used to stalk Steve Moore. And everything else in between… ---
---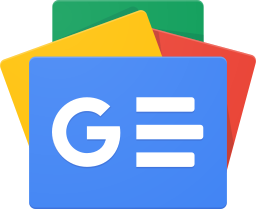 Stay up-to-date and support the site by following Bleeding Cool on Google News today!