A New Legal Conflict Brewing Over Strikeforce Morituri Between Marvel And Peter B Gillis
Storm clouds are gathering.
Yesterday I wrote a piece noting how recent issues of the Marvel comic X-Force had crossed over with the world of Strikeforce Morituri, the eighties Marvel series by Peter B Gillis and Brent Anderson. It was a clear intentional crossover. The world they visited had the same dimensional number as that of Strikeforce Morituri, as noted in the Official Marvel Handbook.
The concept of an alien invasion and people being given superpowers to fight back, that will kill them in a year was right there. Even if the motto was a little different. But why not be more explicit? And why change the line?
In 2003, The Sci-Fi Channel announced they were to make a TV series out of the comic. Then in June Waterman Entertainment optioned the series for a movie, with the initial plan being to start production in December 2011. At which point, Marvel Comics registered a number of trademarks for Strikeforce Morituri as well as for 'We Who Are About To Die' Strikeforce Morituri. They started doing that in July 2011, a few days after the Waterman Entertainment announcement, and and have continued to apply for further trademark applications, the most recent at the end of last year for digital comics. Then in January 2012, Marvel released Strikeforce: Morituri – We Who Are About To Die #1, reprinting issue 1 of Strikeforce: Morituri ahead of a new collection of the series, a rather unusual move. Almost if it were done purely for trademark reasons.
It looks like it was.
Connor Cochran chose to talk to Bleeding Cool. He told me (my bolding),
I represent Peter Gillis, Strikeforce's creator, on this matter. It is Peter's legal position that he never signed any contracts with Marvel for Strikeforce and therefore he and Marvel are equal co-owners of the property. (Marvel's co-ownership is because artist Brent Anderson and Peter were co-creators of the book, and Brent was under contract with Marvel at the time.)

Peter has been trying to settle this issue with Marvel definitively going back at least as far as 2002, but no agreement has yet been reached. Hard to say when that may finally happen, but obviously we'll take whatever legal steps are necessary to protect Peter's share of rights in his creation. This recent copyright filing by Marvel is being looked at now by lawyers for Peter's side and will be addressed appropriately.

In 2002, Marvel Comics and the Sci-Fi Channel announced a miniseries adaptation of STRIKEFORCE: MORITURI to be called A THOUSAND DAYS. When Peter Gillis heard about this, he sent Marvel a letter pointing out that he had never signed a contract on the book, so they did not own it and the Sci-Fi Channel deal could not go forward. Marvel responded with an extremely lowball rights offer and a letter saying that Peter ought to accept it, because if he didn't the project would never happen and he would see nothing at all from the property. Peter held steadfast to his position, at which point Marvel claimed that he HAD signed a contract with them. As "proof" they offered up one of the standard character rights assignments documents that Marvel used to make its freelancers sign back in the '80s whenever they wrote an issue of an established title like SPIDERMAN or THE AVENGERS. Peter had signed quite a few of these when he wrote books like CAPTAIN AMERICA and DOCTOR STRANGE. Now someone at Marvel took the signature page from one of those, attached it to a new blank contract, and penciled in "Strikeforce Morituri" where the name of the created villain or supporting character would normally have been typed. The result was pretty laughable (the typeface on the sig page didn't match that of the rest of the document, for example) and Peter once again insisted that he had never signed his rights away.

Nothing much happened after that. Peter hired legal counsel, Marvel reiterated its claim of total ownership, and the Sci-Fi miniseries project was dropped.

Prior to Marvel's acquisition by Disney, Peter brought me on to manage his business affairs. My legal research established that Peter and Marvel were in fact co-owners with equal rights to the property because of the Brent Anderson situation. I brought this to Marvel's attention and they repeated their claim of complete ownership.

More recently, in 2011 Waterman Entertainment optioned STRIKEFORCE from Peter and announced plans to make a feature out of it. Waterman apparently felt that they could work out some kind of deal with Marvel to acknowledge the shared rights situation and then move forward. Nothing ever happened with that, however, and the option lapsed. It is worth noting that the timing of the STRIKEFORCE reprint makes it appear that it might have been a response to the Waterman effort. (Because of the co-ownership of the rights, Peter's position is that he is owed half the income from that reprint, another matter we'll have to get into.)

Where things now stand is that we are preparing to reach out once more to Disney/Marvel to see if things can be settled peaceably, since that seems so obviously the better path. If our effort fails, we'll let the appropriate court decide the matter.

This is all driven by Disney's ownership, the immense success of the films, and the possible problems with character ownership cause by years of sloppy recordkeeping, the bankruptcies, etc. They are moving to regularize and solidify their claims. We're doing the same. In the end I'm confident that Peter Gillis's co-ownership will be validated, one way or another
To the courtrooms men, for this is war!
We who are about to settle…
---
---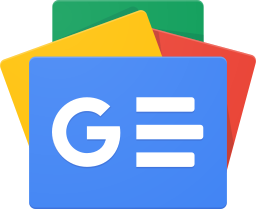 Stay up-to-date and support the site by following Bleeding Cool on Google News today!