A Twice-Monthly Spider-Man Slott?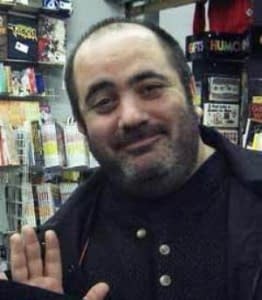 The rumour on today's books is that Steve Wacker is to manage a new scheduling revamp of Amazing Spider-Man, currently a three-times-monthly title with a rotating creative team
In a week where two issues of the series shipped as well as an Amazing Spider-Man spinoff series , there do seem to be some scheduling issues. Working with different teams, with different work practices can lead to certain overlap as well as readers encountering changes of tone every month or so. So it seems there is a solution of sorts.
The story goes that Amazing Spider-Man may be going through another change in schedule, the popular rumour is that the title will now be twice-monthly, and Dan Slott will be writing each issue. He is already a leading writer on the title, now it seems that it will be his, all his. Mwah hah hah hah hah…
Marvel did not choose to comment and Dan Slott did not return e-mails. Don;t blame him. Expect a San Diego announcement maybe?