At the Diamond Retailer meeting at MCM London Comic Con yesterday, Mike Marts, ex-Group editor of the Batman books and the X-Men books, and now EIC of AfterShock was in town to promote the publisher directly to UK retailers for the first time.
It was a run through the companies comics and creators, their attitudes and actions, with a dazzling display of names, concepts and ideas, but tempered with a desire to trickle these out rather than flood the market. And because this was the UK, Garth Ennis came up a lot.
Mike also said that in 2018, AfterShock Comics would be participating in Free Comic Book Day for the first time. The fifty books have yet to be announced for next year, but as well as Valiant's Harbinger Wars 2 volume, it looks like AfterShock will be joining them…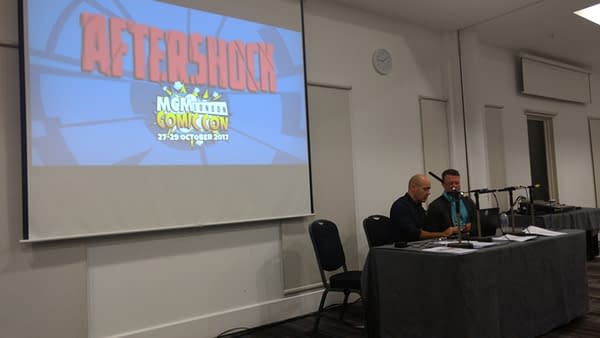 Enjoyed this article? Share it!