Afua Richardson, Her Journey To North Carolina Comicon By Jonathan Rich, Senior Southern Correspondent
The multi-talented artist/writer/musician/voice actor Afua Richardson may call Atlanta, GA. home, but she is excited about what is in store for her and thousands of pop culture fans when they all converge on Durham, N.C. this weekend for NC Comicon.
Richardson has attended the event four times in the past (at her first, she was a panelist alongside industry icon Gail Simone discussing women in comics), and this weekend she will again be talking about how she made her way to become the artist on the current Black Panther series but the NC Comicon vet she says she enjoys listening to these discussions as much as she does being part of them.
"We're in a time where the political sphere has wrapped itself around the iconography of characters in comics," Richardson said last week. "People want to see themselves reflected in fiction but as humans are they are flawed, in wonderful and terrible ways. These kinds of discussions and even the format of the discussion itself is always under review and that is something NC Comicon pays VERY close attention to. They make sure to establish considerate panels, but also panels that are fun! I had a great time with the 'create your own comic' panel last year with Tommy Lee, Tini Howard and Bernard Chang. The crowd was involved, people were laughing out loud. It may have been the most fun I've ever had on a panel." This year much attention has been given to featured guest Gerard Way and his scheduled talks regarding DC Comics' Young Animal line of books, but Richardson said she enjoys the smaller moments outside the main spotlight just as much.
"Every time I go to NC Comicon, I am overwhelmed at the support and encouragement shown by parents to their children," she said. "My heart melts in a thousand gooey pieces when I see parents come to my table and bring their daughters and sons to speak to me. NC Comicon is really family friendly and I love it. My dad is an artist, but professionally a physicist and teacher. He grew up in a time where art was not a viable carrier choice for a man of his heritage in the South. He didn't want me to be disappointed so he encouraged me to do art, just not as a career. I don't blame him. I know he just wanted what was best for me, but to come to these shows and have parents believe in their children's abilities and see me as someone who can guide or motivate their artist to be…well.. man… I get choked up about it. It's an honor. Classes of home schoolers, proud papas, mamas and even college students who are fresh out of school and realize they have to build their own way will come and ask what to do. I don't have it all figured out, but I know I would not be able to make art for a living without the advice of others who were kind enough to take the time. I am glad have the chance to pay that forward and NC Comic Con provides a place where adults and children alike can come and have fun and it be a safe environment."
NC Comicon even gave Richardson an opportunity to serve as a personal inspiration while wearing the wardrobe of a popular iconic character. "I was cosplaying as Wonder Woman one year at NC Comicon," she recalled. "There was a father who came over with his daughter Stella. Stella, he told me, was by biggest (and smallest) fan but was very shy and rather quiet. He asked if we could take a picture together. Later he sends that picture and says that when Wonder Woman appeared in the Batman Vs. Superman trailer, her eyes lit up and she yelled 'Dad! That's Wonder Woman! I MET her! I know her!' "
In addition to emotional moments like that, Richardson said NC Comicon offers other opportunities to make memories beyond the comic book panels and movies.
"NC Comicon knows how to throw a party," she gushed. "We danced until our feet had to retire. If you can make it to any of the after parties you HAVE to go. You can find me Friday night at the Drink and Draw and at the Guardians of the Gala 2016: Defenders of the Multiform event that's going to be held at the Durham Armory. The panels are pretty great too. As a professional, they know how to treat professionals and the coordinators are creators themselves so they take care to make sure they treat creatives the way they themselves would want to be treated. As fans, you'll get to meet some of the world's most phenomenal artists without being overwhelmed with the temporary tent city some conventions can become. It's a safe, great place to appreciate comics."
Richardson hopes readers will appreciate some of her newest work which will be released just in time for the event. "I am excited Black Panther is coming out November 9th just in time for the convention and the Attack on Titan Anthology as well from Kodansha," she said. "I'll also have very limited editions of the All-Star Batman retailer variant available. I'll be working on a story with Scott Snyder which I'm incredibly stoked about as he is one of my favorite writers of all time. The other things I'm working on are still in the works including some creator-owned projects, but you'll be the first know when I can chat about them!"
Visit BleedingCool this weekend for reports from the NC Comicon floor. For the full event schedule and ticket information, visit NC Comicon online and for more about the amazing Afua Richardson, go to doctafoo.tumblr.com.
Jonathan Rich is a freelance journalist, high school educator, and self-professed comic book nerd working in the Blue Ridge Mountains of western North Carolina. He writes about entertainment and pop culture for various print and web publications, including bleedingcool.com.
---
---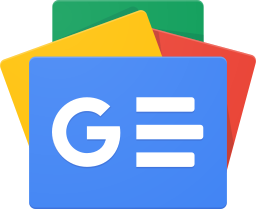 Stay up-to-date and support the site by following Bleeding Cool on Google News today!