Atomic Betty And Her Totally Awesome Outfit Is Headed To The Big Screen
Unfortunately for you all, Atomic Betty started appearing in after-school hours at a time when I was no longer rushing home to see what was happening on CBBC and CITV, so I can't give you a comprehensive overview of it based on my own pastel-coloured nostalgic memories. Here's the plot of the show, so far as I can tell.
Betty is an ordinary girl by day who leads a double life as a galactic space warrior princess (or something) fighting crime in the name of the Galactic Council with the help of her sidekicks Skippy the Martian and her robot X-5. Wait a minute … X-5? If only…
That's pretty much it. With the episodes clocking in at about 10 minutes each there ain't a whole lot of extra screen time to fill with in-depth character development and complex metatextual plots. From what I've seen it's basically girly fluff with bright colours and some silly characters. I remain baffled by the fact that Betty's boss, Admiral DeGill (ha, get it?) is a fish that somehow wears clothes and survives outside of water … and talks. I'm too old for this.
The long and short of this is that Atomic Betty is getting a big screen treatment. According to The Hollywood Reporter, the Harold Greenberg Fund has invested some hefty Canadian dollars in the development of Atomic Betty: The Movie, with a script by Alex Galatis. This is what they have so far, according to CEO of Skywriter Media and Entertainment Kevin Gillis:
"By combining live action and animation we are extending the Atomic Betty audience to tweens and young teens with an aged-up Betty who attends a real-life junior high school."
Uh-oh. A series of ten-minute cartoon sketches stretched out into a 90 minute movie using a mix of live action and animation, with attempts to appeal to a tween and teen audience? I've got a bad feeling about this.
---
---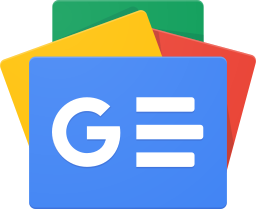 Stay up-to-date and support the site by following Bleeding Cool on Google News today!