Avery Hill Publishing Announce New Graphic Novels From Owen D. Pomery, Charlot Kristensen, Abs Bailey, Zoe Thorogood, Patrick Wray, Katriona Chapman
Avery Hill Publishing, South London graphic novel publisher, has announced a new lineup of titles for 2020 with a video presentation and a bunch of images, titles and creators… just in time for appearing at Thought Bubble this weekend.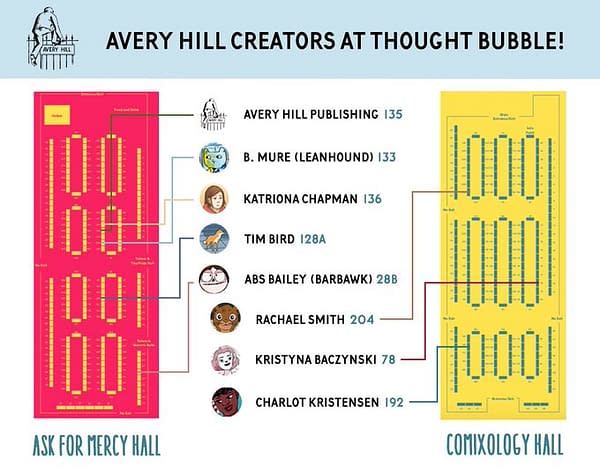 Go take a look. First the video…
…then the books and creators.
Victory Point by Owen D. Pomery @odpomery July 2020.
On a summer's day, Ellen returns to the coastal town she grew up in, the picturesque, yet architecturally strange, Victory Point. Revisiting old haunts and people from her past, she feels increasingly disconnected from her previous life, and exhausted by the constant struggle of trying to forge the path ahead.

Exploring a town, which itself is an experiment in how to live, Ellen searches for some comfort in her own history that might just give her the strength to move forward.

Victory Point quietly explores the idea of how we choose to live and be remembered, asking whether we should strive for a higher calling, or if a simple, domestic legacy is the most honest and admirable achievement we can hope for.  And if the land from which we disembark feels as alien as the one we hope to reach, how does anyone make their peace with a life amongst the ever-changing ocean waves?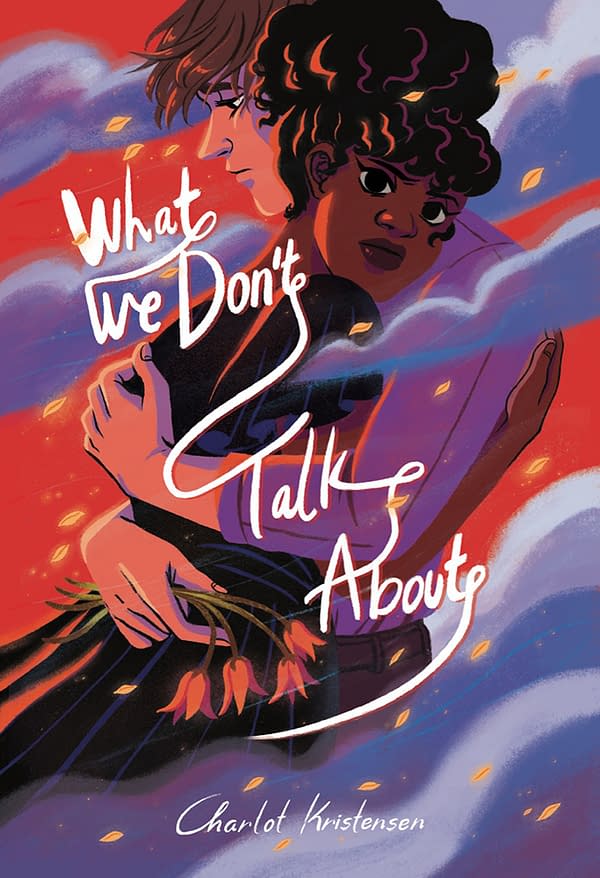 What We Don't Talk About by Charlot Kristensen @zolwia July 2020.
Adam and Farai are an interracial couple that have been together for two years. Farai has finally persuaded Adam to introduce her to his parents, but the visit to the in-laws turns out to be a horrible experience for Farai. Several situations during the introductory dinner make her feel uneasy and ostracised. When confronted about this experience Adam tries to play down the whole situation and does not show any understanding for his partner's concern. This puts a further strain on their relationship and Farai starts to wonder if she can be with a man who's family does not accept her and who is not willing to face the difficulties related to an interracial relationship.

Examining important contemporary issues of race, bigotry and the difficulties that interracial couples face, What We Don't Talk About is the debut graphic novel from a burgeoning new comics talent.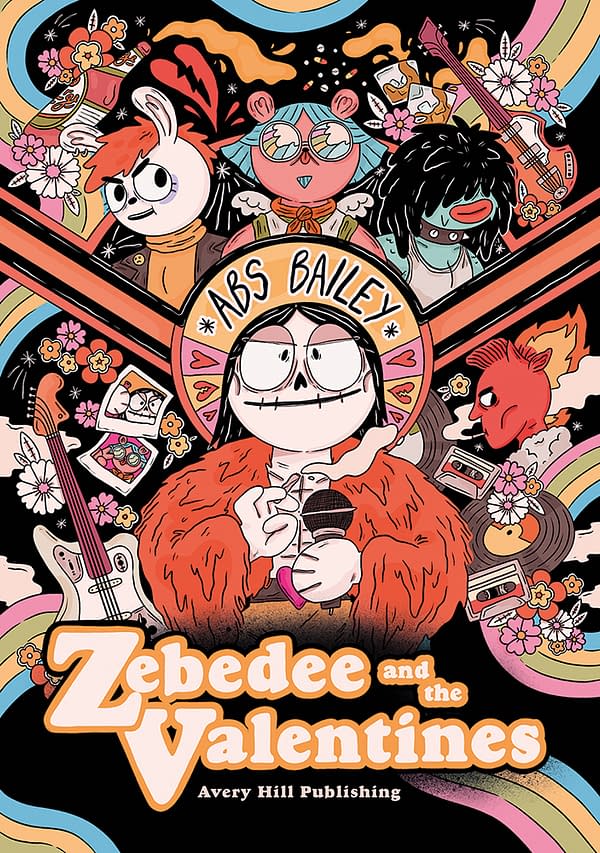 Zebedee and the Valentines by Abs Bailey @barbawk
1982. A pub, somewhere in a small suburban town in the South of England. Zebedee and The Valentines have just played the gig of their lives. The seven people watching them agree.

With a big battle of the bands approaching, lead singer Zebedee and his motley crew of punks seem ready to blow up. But when the Devil is booking your gigs and the competition is fierce, was it ever really going to be that easy?

The debut graphic novel from incredible new creator Abs Bailey, 'Zebedee and The Valentines' is a psychedelic tale of betrayal, tragedy and triumph told through the lens of the 80s, and with amps turned up to 11.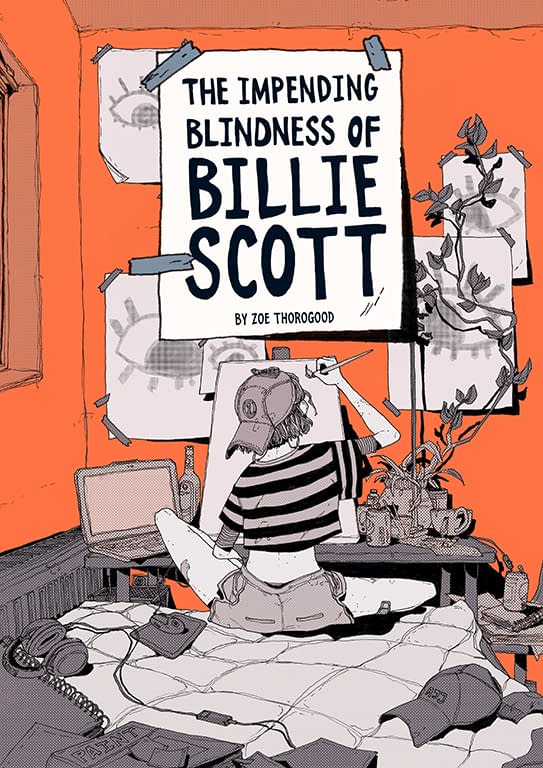 The Impending Blindness of Billie Scott by Zoe Thorogood @zoethorogood
The Flood That Did Come by Patrick Wray @patrickwray1
In the year 2036 the whole of Kingsby county has been flooded after several weeks of torrential rain. Only a few villages and hamlets have escaped the flood. One of these is the village of Pennyworth, where Tom and Jenny live.

When the inhabitants of nearby Brook Falls arrive and attempt to lay claim to Pennyworth, a struggle ensues that places the residents of each village against each other in a battle of wills that threatens to change all their lives forever. Can Tom, Jenny and their friends persuade the new arrivals that a conflict can be avoided before all is swept away by 'The Flood That Did Come'?

A story of struggle, childhood friendship and archaic bureaucracy in a little England drowning in its own future past, 'The Flood That Did Come' is the debut graphic novel from artist, writer and musician Patrick Wray. Born in the North of England quite a long time ago, Patrick has been drawing, writing and generally being creative from a young age. He studied at the Dartington College of Art before getting lost in London.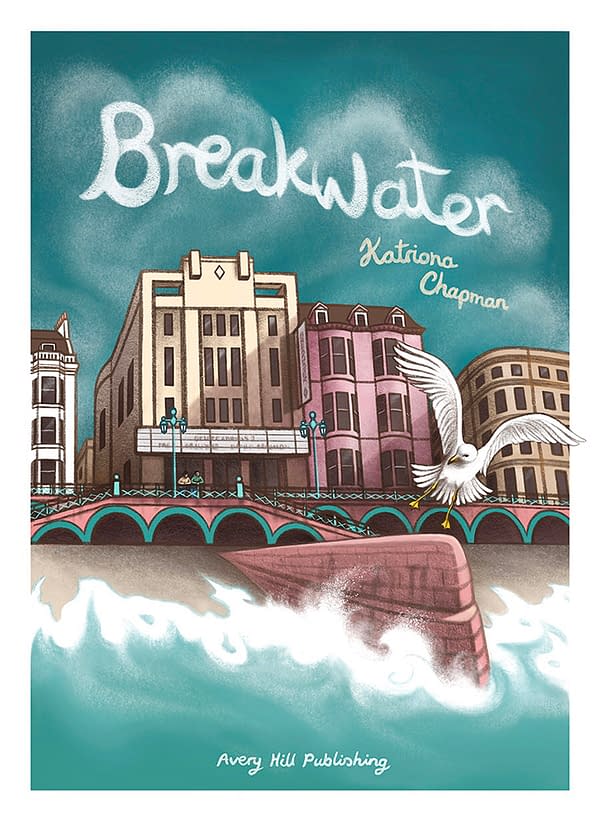 Breakwater by Katriona Chapman @katchapman