Batman: Arkham Origins Panel – Copperhead, Black Mask… And Batgirl? By Joseph Kyle Schmidt
Beginning in earnest with a panel of critically acclaimed talent, the Batman: Arkham Origins panel revealed many secrets, hinted many developments, and provided entertainment for panelists and speakers alike.
Victor Lucas of the Electric Playground introduced the fan-favorites, including WB Montreal's Creative Director Erik Holmes (Incredible Hulk: Ultimate Destruction), Armature Studios' Creative Director Mark Pacini (Metroid: Prime Trilogy), voice actors Troy Baker (The Last of Us) and Roger Craig Smith (Assassin's Creed II), and DC's CCO Geoff Johns (c'mon).
The panel showed off new skins for Batman and debuted a showcase trailer for a female Copperhead, who will soon make her way to the
Johns' mentioned video games' increasing profile as a storytelling medium, citing the first two Arkham games as hallmarks in gaming.
When asked what it's like to fill the shoes of Batman's original voice actor Kevin Conroy for the game, Smith said he isn't filling them as much as he's "falling into them."
"It's surreal," he said. "It's a huge honor. There are no words to describe it."
The same question was posited to Baker, who is taking the role of the Joker over from Mark Hammil.
"When you get a job, you just hope you don't get fired," Baker said. As a fan of the '90s animated series, he said he be glued to the television to hear the show's iconic theme song. "That 10 year old kid never would have thought that he'd be here."
In this prequel, considered 'Year Two' for the caped crusader, Smith's Batman and Baker's Joker are not the polished agents of order and chaos we've come to know and love. They are slightly unrefined, a little less sure of themselves.
"This game is about Batman growing," director Erik Holmes said. People asked him why they were doing a prequel, and Holmes said that he's interested in the story of seeing Batman become the tough-as-nails, thought-of-everything crime fighter everyone is familiar with.
An inspiration for the game was the Legends of the Dark Knight series, which was set in the Batman's past and saw the development and origins of his relationships with familiar allies and enemies.
"You get to see pieces out of place, but you know where it's going," Holmes said. "You have to get the pieces into place."
They spoke about the story, which sees eight of the DCU's greatest assassins come to Gotham during Christmas to kill Batman. The game's main villain Black Mask places a hefty bounty on Batman's head.
"Black Mask is the perfect candidate," Holmes said of the character, calling him the "smartest mobster in the room."
"Batman's a resourceful man, and he has to face these challenges."
Geoff Johns praised WB Montreal's standard of quality. "When you're dealing with guys as good as Erik and his team at WB Montreal are, they get a lot of latitude," he said. "It's all about creative freedom in creative hands."
The panel then showcased a new trailer for the gender-swapped Copperhead, showing off her martial arts and infiltration skills. After the trailer played, Johns talked about how excited he is for the character, and announced that she'd soon be entering the comics universe as well.
Next, Mark Pacini of Armature Studios talked about the handheld title, Arkham: Origins Blackgate for Playstation Vita and Nintendo 3DS. The game will be a sequel to the console version, and is developed as a Metroid-vania, 2.5d game.
"I think we're feeding off each other," Mark said, mentioning that they're sharing assets and voice talent from the main game. Expect a classic Castlevania adventure with next-gen graphics and sensibilities.
The panel then showed off new skins, including a Grant Morrison inspired Batman One Million outfit, and a demonic inspiration of the Batman dubbed 'Worst Nightmare.'
Fan questions and answers revealed some interesting tidbits. They hinted at the appearance of Batgirl while nixing Robin's inclusion, and said there'd be more 'abstract' sequences in the vein of the Scarecrow and Mad Hatter missions from previous installments.
The panel wrapped with a fan saying the game's plot reminded him of the Predator vs. Batman II story, after which he asked if they planned to include Predators in the game. Holmes said he hadn't even considered it, but the prospect sounded fun.
The panel wrapped with the panel thanking their fans, and promised more assassin reveals in the months to come. Batman: Arkham Origins will be out October 25th.
---
---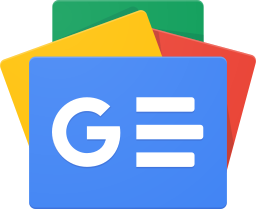 Stay up-to-date and support the site by following Bleeding Cool on Google News today!