By Jeremy Konrad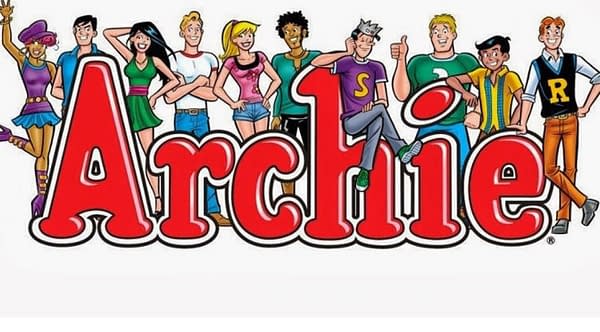 Archie Comics has been around for 75 years, which is a huge accomplishment. Last year, they took a massive risk with the launches of Afterlife with Archie and Sabrina horror-themed comics, and asked us as retailers to be there along for the ride with them. And with them we were. It was a homerun concept, executed perfectly by the creative teams, and a high quality product that both young adults could pick up along with people who had not read Archie in years. In other words: it was fresh. As they will tell you, Archie Comics prides itself as an "innovative, forward thinking, progressive, relevant and agile" company.
So it was with great excitement that our store ordered incredibly heavy on the new Archie #1 from Mark Waid and Fiona Staples. Archie "events" always do extremely well for us; it is a misnomer that Archie only sells in digests and floppys at grocery stores, these books still have loyal and dedicated readers that dutifully come in and pick them up month by month, year after year. We have even seen growth after these event books and the horror line starting. Kevin Keller is a gateway to other titles for our LGBTQ customers, and they love it. We sell all kinds of Archie Comics, digests and collections. The characters are timeless. So when I can show our customers that the whole universe is getting the "reboot" treatment, and that Mark Waid and freaking Fiona Staples are the team on the book, it sells itself. Then I turned on the computer yesterday and was instantly excited by the headlines that not only was Archie relaunching, but that Jughead, Betty and Veronica, and Kevin Keller were getting new books with awesome creators such as Chip Zydarsky, Dan Parent, and Adam Hughes. Our minds raced with ideas on how we could properly advertise and get these books into people's hands. And then I kept reading and realized that they decided to use Kickstarter to fund the books. "Weird", I thought. While Jon Goldwater said in his letter "we are not DC or Marvel", it still felt strange. Something was missing here. Especially when I glanced at the tiers and realized that the people who support them, well within their right to do so, would be receiving the books and wouldn't need to get them from us. Not the end of the world, but it would be cool to get a new contingent of people to get pumped for Archie and his silly friends again.
Then, the other shoe dropped. From the Kickstarter:
We've gotten a lot of questions about why we're asking for this money and what it means for these books, so to be completely transparent: A few months back, Archie got a huge opportunity—we got the chance to set up some rack space at Target and Wal-Mart. The opportunity was unexpected but important. It also meant a diversion of resources that we did not anticipate. It's the good kind of surprise. But it didn't come without a price.

That being said, we knew ARCHIE #1 was going to be a huge success. How could it not be? Mark Waid + Fiona Staples + Archie! So we wanted to maximize the opportunity and present our fans with more #NewRiverdale content, from some of the best creators out there. Minus this Kickstarter, would these books come out? Yes, eventually. But we don't want to wait—and we don't think our fans want to wait. Hence, this call for help in building a #NewRiverdale.

Thanks for listening, as always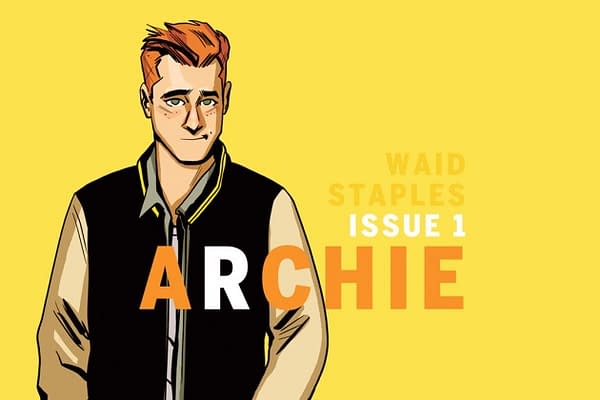 THAT made us mad. VERY mad. And we are not alone. Retailers are fuming. And why shouldn't we be? We are the ones who order Archie's books. We are the ones who are out here every day pushing and believing in their products, putting faith in their company. As was clearly stated: would these books eventually come out? Yes, yes they would. And you know what? The retailers would be right there with Archie. Especially with the talent being assembled for these books. It would have been a complete success.
But now we are going to have to be even more cautious with our orders because many readers may have them already through Kickstarter and have no need of spending their money on the titles in our shops. Archie made it clear today that the Kickstarted titles will not be available in Walmart or Target, merely their "digest" issues, but that the deal with the large stores meant they had to go to Kickstarter for funding. That shows very questionable priorities, especially when retailers will suffer.
The failure here is Archie Comics' ability to understand that the Direct Market are the ones that will help them truly "build a #NewRiverdale." We are the bread and butter, and the fact that they do not recognize that deeply saddens me.
Jeremy Konrad is a correspondent for Bleeding Cool and a comic retail employee. Chat with him on Twitter @jeremyohio
Enjoyed this article? Share it!