Better Call Saul Season 4 'Coushatta': Nacho Looks to Expand His Power (PREVIEW)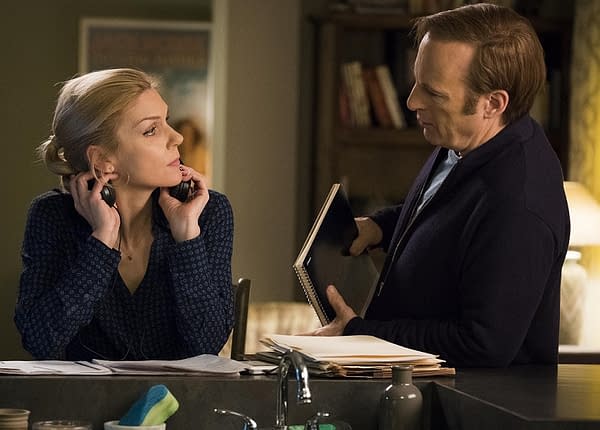 Last week's episode of AMC's Better Call Saul – Vince Gilligan and Peter Gould's Breaking Bad prequel-sequel series starring Bob Odenkirk, Rhea Seehorn, Jonathan Banks, Patrick Fabian, Michael Mando, Mark Margolis, and Giancarlo Esposito – saw a time jump of several months to early 2004 that brought the timelines between the two series just that much closer.
The months weren't too kind to Jimmy (Odenkirk) and Kim's (Seehorn) relationship: drifting apart, Kim is rebuilding her professional life at Schweikart & Cokely and finding the time to work on pro bono criminal defense cases. Jimmy continues his slide towards "Saul" as he prepares his return to practicing law, but a defense case brings the duo back together – or more like a trio, with "Saul" looking to have his say. Meanwhile, Gus (Esposito) makes a kove to keep Hector (Margolis) a prisoner in his own body – while Mike (Banks) deals with some start-up "issues" as work continues on Gus's "superlab v1.0".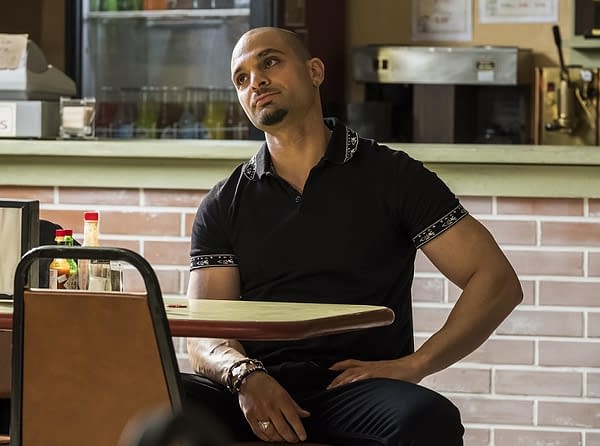 In this preview for next episode 'Coushatta,' we see that Nacho's (Mando) new position of power within the Salamanca operation has him approaching matters from a different "perspective" – with some "future expansion" ideas of his own:
Better Call Saul s04e08 'Coushatta': Jimmy goes to great lengths to right a wrong, as Kim pulls out all the stops for a case; Mike lets his team blow off steam; Nacho receives a visitor.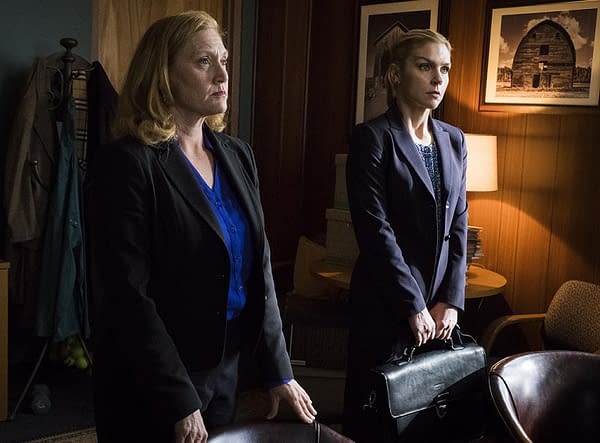 In this behind the scenes look at the Breaking Bad connections in 'Something Stupid,' the creators discuss the first iteration of the Superlab, Gus's famous Paila Marina dish, and Jimmy's latest use of the "Saul Goodman" pseudonym:

In Better Call Saul's fourth season, Chuck's death catalyzes Jimmy McGill's transformation into Saul Goodman. In the wake of his loss, Jimmy takes steps into the criminal world that will put his future as a lawyer — and his relationship with Kim — in jeopardy. Chuck's death deeply affects former colleagues Howard (Patrick Fabian) and Kim as well, putting the two of them once again on opposite sides of a battle sparked by the Brothers McGill.

While Mike takes a more active role as Madrigal Electromotive's newest (and most thorough) security consultant. It's a volatile time to be in Gus Fring's employ, as Hector's collapse sends shock waves throughout the Albuquerque underworld and throws the cartel into chaos — tearing apart both Gus and Nacho's well-laid plans. While Gus changes course, Nacho finds himself in the crosshairs of deadly forces.
Images: AMC