Posted in: Comics, Recent Updates | Tagged: Comics, entertainment, Monomyth, Omar Spahi, OSSM Comics, Separators, siike donnelly, Thaniel, xenoglyphs
---
Building a Comic Company – A Look At OSSM Comics
Siike Donnelly writes: Building a company isn't easy. I know I'm not blowing anyone's minds by typing that, but it seemed best to start with something obvious. One of the only things I've ever done in that regard in my life was start The Naïve Project, which we used to gather 72 comic artists and create my comic for charity, Solestar. It was hard work, but once it was done, it was done. A real company, clearly, must strive to go on.
Omar Spahi has been pursuing that dream of building his own comic company since 2011, when he was 22 years old. Beyond ambition, passion, talent, finances, and luck, Omar learned that creating a comic book company, in this current market, was going need new ideas and gifted artists to bring those ideas to life.
When I first met him, Omar came into Golden Apple Comics, hoping to set up a signing for his book Xenoglyphs. The store accommodated him. On a Wednesday night, he was able to move a fair amount of copies with a great, passionate sales pitch. I took a few issues home, read them, and found something unique, special even within the pages. I saw something I don't see in a lot of comics these days; I saw heart. This too is what is needed to form a company.
By the end of 2014, I hope you all know the name Omar Spahi, know the company OSSM Comics, and enjoy the titles Xenoglyphs, Thaniel, Separators, and Monomyth. These are books I've been the editor on, hired recently by this hardworking young man after another one of my many stupid health scares. In me, Omar saw many of the qualities I see in him. When he asked me to join his company, as Editor-In-Chief, and that he had plans to deliver some of the most unique and interesting comics his limitless imagination could conceive, it was a no brainer for me to jump in with both feet. Since I joined the team, we've been scooping up ad space, which you'll be seeing soon in Previews Magazine and on a number of nerd sites. I've edited these titles, which I've already loved, into something with more heart, with more originality, than any other company at our level, and even a few that are above us.
We have amazing artists in Eric Ninaltowski, PJ Catacutan, and Terry Huddleston. We have the incredibly gifted Barbara Kesel guiding our words, plots, and art. We take open submissions on our OSSM COMICS website in order to find the next big names that will one day change the face and voice of comics with us, and beyond. And at the end of the day, Omar truly loves what he does, which is making my job that much more fun.
You'll see us on the back cover of Bleeding Cool Magazine's Free Comic Book Day issue, with the image you see at the top of this article; art by Eric Ninaltowski and colors coming soon by PJ Catacutan, featuring ALL of our major characters from our first four books. We'll be at numerous conventions throughout the year, starting with Amazing Arizona Comic-Con this weekend, Artist Alley Table D48. Please stop by, say hello, and try some of our books. We have prints, single issues, and in a few months our first graphic novel. Most of our prints are ultra-limited, and if you buy any of the prints that I drew myself, that money will be donated to the Brain Aneurysm Foundation. Prints are only $10 each, and shown just above are 3 that I did recently for Dan Harmon & his Harmontown podcast, where I drew Dan, his friends, and the audience as Mega Man inspired characters; colors by PJ Catacutan and Darrel Claunch.
We have 4 titles coming out this year and we're only going to keep growing. We're a company started by a nerd with a dream, and now we're a family trying to make it a reality. Our first book hits shelves in April, called Thaniel, with issues 1 & 2 coming out two weeks apart. The Diamond Codes are in the image below, so be sure to get your local comic shop to order some. Hopefully we'll get to meet many of you in AZ, or at one of the many other Cons we'll be visiting this year. The company has been built and our hard work has been poured into the pages of our books. Now we need you. Leap in with both feet. I did. ---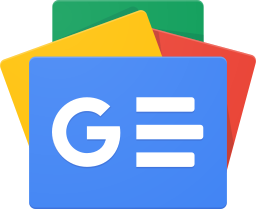 Stay up-to-date and support the site by following Bleeding Cool on Google News today!