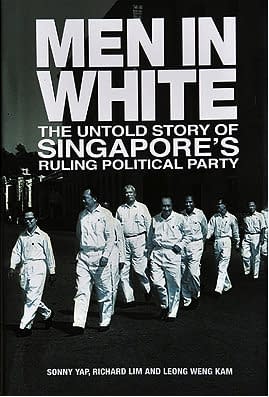 The Singapore People's Action Party (PAP) is condensing their seven hundred page book, chronicling the party's rise, fall, split and resurgence into a propoganda 32 page comic book, just in time for the upcoming elections.
With the snappy title, The Illustrated Men In White: Selected Tales Of Power, Struggle And Betrayal, it's written by the same team who spent ten years writing the larger prose book.
Any chance of a reprint and translation from Bluewater?
Enjoyed this article? Share it!