Daleks, Divas And Dickheads – Bleeding Cool At MCM London Expo
So the Preview Day at MCM London Expo. It's more of a meet and greet today, a chance for an extended set up as people without jobs come to the show.
However, Emma Vieceli is in her tiara, Tony Lee and Dan Boultwood are in their waistcoats, Harry Markos is trying not to get thrown out, Tokyo Pop have no banners but are basically trying to sell all their stock at 3 for £5, and Paul Duffield is talking about his… next project. When Freakangels has finished. Shhhh…
The hardcore cosplayers are out today before 40,000 of them turn up tomorrow and everyone is basically setting up, meeting up, catching up, and getting prepared.
Tonight it's the Eagle Awards where Bleeding Cool won't won. Then it's the pub (the Fox, for anyone in doubt). And then the crowds arrive…
But, till then, here's a visual preview.
"It's not the size, it's what you exterminate with it that counts…"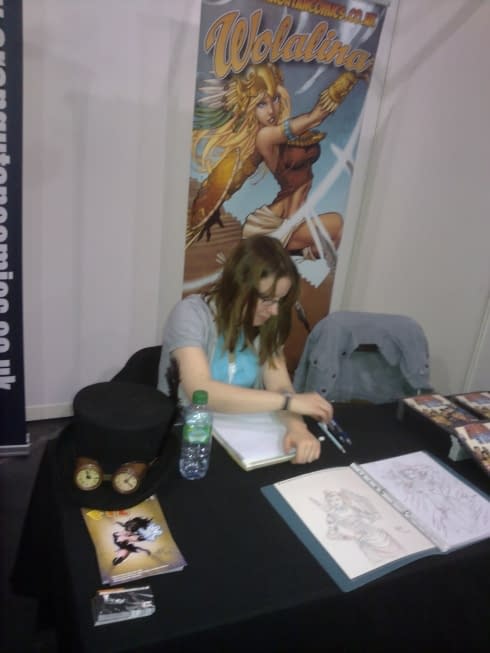 This looks like a transformation scene from a comics panel…
Definitely not a Jewish superhero.
Throw him out!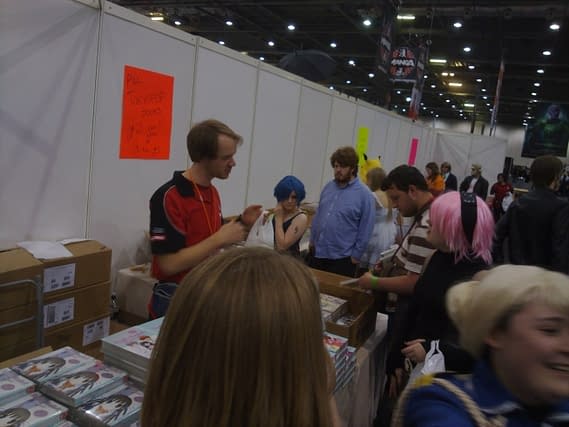 "Getcher lovverly mangaa, going cheap, three for a fiver…"
"I can read your mind…"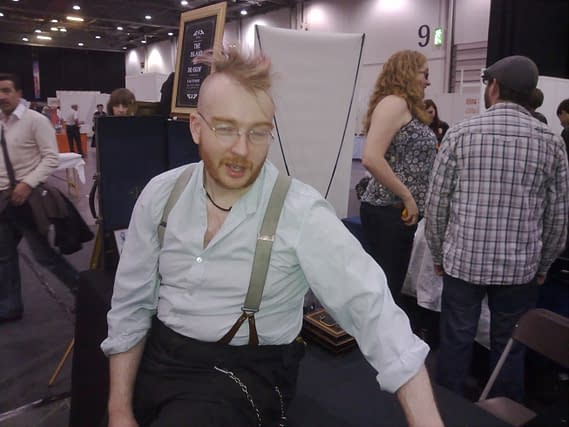 Slovenly steampunk.
Another transformation scene.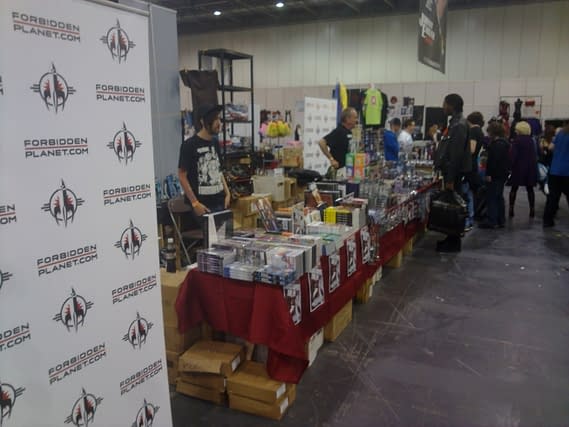 Forbidden Planet Uber Alles
"I'm cutting me own throat…"
The cosplayer on the tube. Tomorrow they will be rammed with them.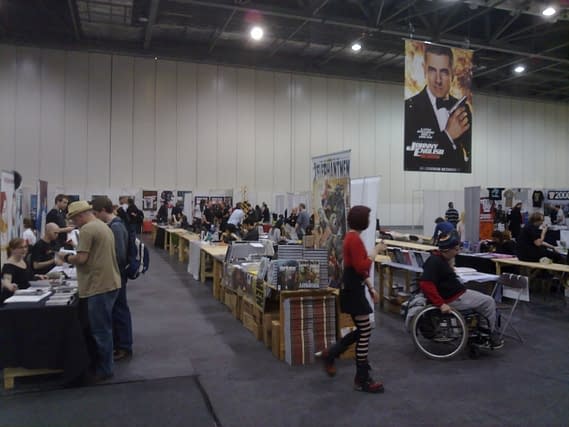 The Comics Village with Al Davison taking his place.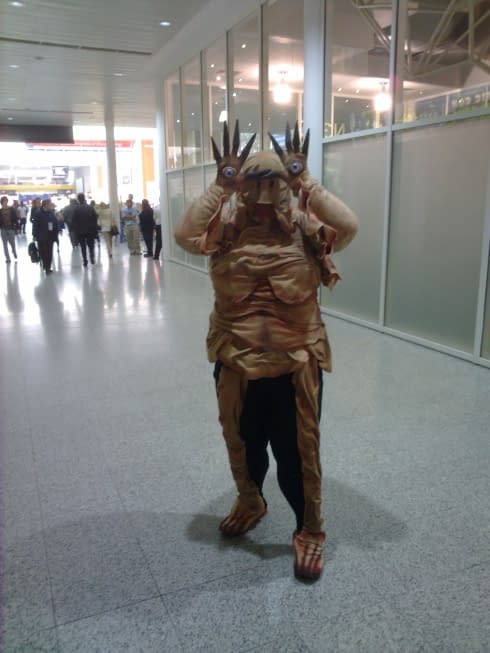 "Yaaaah!"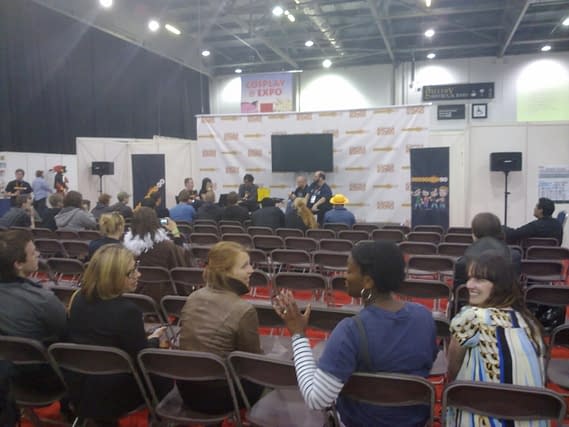 "Games… games… games…"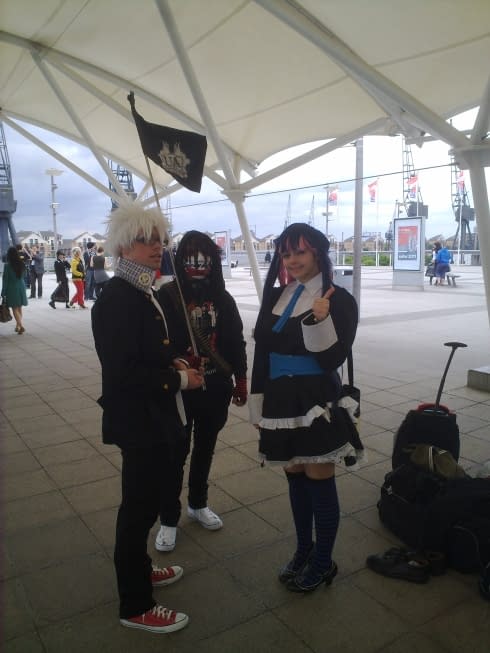 "Yes, you're in the right place."