13 Days Of Hellboy Concludes At Bleeding Cool With Frankenstein Underground – And Takes To Reddit
Since October 1st, Dark Horse have been taking to a host of comics media sites to bring readers "13 Days of Hellboy", each day revealing exclusive images, whether covers, previews, or teasers featuring the Mignolaverse. Last, but certainly not least, the Hellboy train has arrived at Bleeding Cool. [Photo by Christine Mignola]
Here we have the final Dark Horse teaser for Frankenstein Underground, the five issue miniseries coming in 2015 written by Mike Mignola, with covers by Mignola and interior art by Ben Stenbeck. As the title implies, it features the creature Frankenstein's monster, who is poised to reveal some of the "secrets" of the Mignolaverse by a descent into the "underground".
Would this really be Bleeding Cool without some speculation? Could it be that the monster has something to do with the manner by which Hellboy will finally get the hell out of hell? If not, the BPRD, at least, could certainly use some mysteries explained to deal with their recovery from hell on earth. We don't really need to explain how exciting this series is going to be for Hellboy fans, but we will anyway. Frankenstein's monster + Mike Mignola = the origins of horror excavated and writ large.
Here's the final teaser for Frankenstein Underground that completes 13 Days of Hellboy: And as an added bonus, we've also received a chaser reveal of the cover for the trade paperback collection of Hellboy & The BPRD: Here's a full round-up of the 13 Days of Hellboy news:
Wednesday, October 1
Reveal/announcement: Announce Frankenstein series
Outlet: MTV NEWS
http://www.mtv.com/news/1949036/frankenstein-underground-mike-mignola-interview/
Thursday October 2
Reveal/announcement: Baltimore: The Wolf and the Apostle #1 preview & editor's commentary
OUTLET: CBS MAN CAVE
http://mancave.cbslocal.com/2014/10/02/scott-allies-commentary-on-baltimore-the-wolf-and-the-apostle-1/?utm_content=buffer1f3f5&utm_medium=social&utm_source=twitter.com&utm_campaign=buffer/
Friday October 3
Reveal/announcement: HELLBOY & THE BPRD exclusive preview, pp. 2-6
Outlet: AV CLUB
http://www.avclub.com/article/exclusive-preview-hellboy-bprd-1-dives-mignolavers-210029
Saturday October 4
Reveal/announcement: BPRD 1946-1948 – Exclusive Mignola cover & BPRD 11 Exclusive cover by Laurence Campbell
Outlet: CBR
http://www.comicbookresources.com/?page=article&id=56025
KFI live interview with Mignola
http://www.kfiam640.com/main.html
Sunday October 5
Reveal/announcement: Witchfinder: The Mysteries of Unland – New cover by Mignola
Outlet: COMICS BEAT
http://comicsbeat.com/31-days-of-halloween-mike-mignolas-witchfinder-the-mysteries-of-unland/
Monday October 6
Reveal/announcement: ABE SAPIEN 17 preview
Outlet: THE NERDIST
http://www.nerdist.com/2014/10/exclusive-dark-horse-comics-abe-sapien-17-preview-looks-monstrously-good/
Tuesday October 7
Reveal: BPRD 125 – 129 poster
OUTLET: COMICVINE
http://www.comicvine.com/articles/nycc-2014-exclusive-dark-horse-unveils-9-x-17-bprd/1100-150042/
Wednesday October 8
Reveal/announcement: more ITTY BITTY HELLBOY in 2015
Outlet: NEWSARAMA
http://www.newsarama.com/22340-art-franco-s-itty-bitty-hellboy-returns-at-dark-horse-in-2015.html
Thursday October 9
Reveal/announcement: Abe Sapien vol 6 cover by Fiumara cover & interview with Mignola re: HELLBOY & THE BPRD, and first look at interior art for FRANKENSTEIN UNDERGROUND
Outlet: CBR
http://www.comicbookresources.com/?page=article&id=56137
Friday October 10
Reveal/announcement: Preview BPRD 124
Outlet: io9
http://io9.com/our-bprd-preview-shows-how-to-sell-coffee-in-a-town-ful-1644866478
Saturday October 11
Reveal/announcement: announce Baltimore: The Cult of the Red King series, debut Baltimore volume 5 & 6 and Baltimore novel reprint with new Mignola cover
Outlet: Bloody Disgusting:
http://bloody-disgusting.com/exclusives/3316907/lord-baltimore-returns-baltimore-curse-red-king-13daysofhellboy/
Sunday October 12
Reveal First look at Mignolaverse in 2015–January covers
Outlet: MULTIVERSITY
http://multiversitycomics.com/news/exclusive-advance-look-at-januarys-mignolaverse-titles/
Monday October 13
Teaser image for HELLBOY & THE BPRD # 1 tpb cover & FRANKENSTEIN UNDERGROUND
Outlet: BLEEDING COOL
But wait, dear readers. You have the chance to go forth and seek out a way to participate in the very last piece of the 13 Day procession of Hellboy work by joining Dark Horse's Editor-in-Chief Scott Allie on REDDIT for an AMA at 11:30AM Pacific Time (2:30 Eastern Time) today, Monday, October 13th.
And lastly, we leave you with something to get you in the Halloween spirit as the end of the month approaches: Please join us right here on Bleeding Cool for a special Halloween interview with Mike Mignola about Frankenstein Underground, Hellboy & The BPRD, the return of Hellboy in Hell, working with Scott Allie for 20 years and what it was like for him to celebrate 20 years of Hellboy.
And in case you'd like one (who wouldn't?), here's a gallery of some of the artwork that's been revealed over the course of 13 Days of Hellboy:
---
---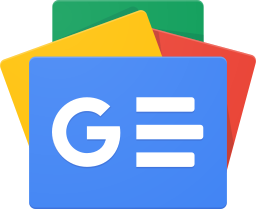 Stay up-to-date and support the site by following Bleeding Cool on Google News today!