DC and Madefire Team Up On Batman: Arkham Origins Motion Book App
DC Entertainment and Madefire announced today that they are developing a new iOS app featuring a motion-book graphic novel entitled Batman: Arkham Origins, A DC2 Multiverse Graphic Novel. Last week, Madefire announced a partnership with Dark Horse comics to release a motion book of Hellboy in Hell with interactive features, and so right now the trend for Madefire is a big branching out into major publisher partnerships to extend the reach of digital reading experiences for mainstream properties. The motion book will "immerse readers into the world of Batman through dynamic artwork and action sounds integrated with a full soundtrack". Readers can pick up a new chapter every 2 weeks and explore "dozens of possible story outcomes", according to Madefire. Completing the game results in a prize: two skins for the Batman: Arkham Origins game. Jim Lee, Co-Publisher of DC Entertainment, commented on the deal:
DC2 MultiVerse is the latest in a series of innovations that demonstrates how we work with digital partners like Madefire to organically enhance comics and the digital storytelling art form.
Picking Arkham Origins for subject matter for a motion book was a very smart choice by both DC and Madefire since the reader/gamer overlap are likely to respond and test out what may be a new experience for them, exploring a world that stands between comics in storytelling and gaming in interactive features. There are plenty of fans who just cant get enough of Arkham Asylum, and now there's one more way to bring the story home. The DC2 Multiverse app is free to download, but each "chapter" is 99 cents with a full "pass" for the entirety available for $ 14.99, however a free preview of chapter 1 is currently available for a test drive.
Here's the trailer released today:
[youtube]http://www.youtube.com/watch?v=z4Ap7v_5ybo[/youtube]
---
---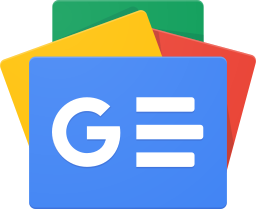 Stay up-to-date and support the site by following Bleeding Cool on Google News today!