Deadpool and 20th Century Fox Need You to "Believe in Your Selfie"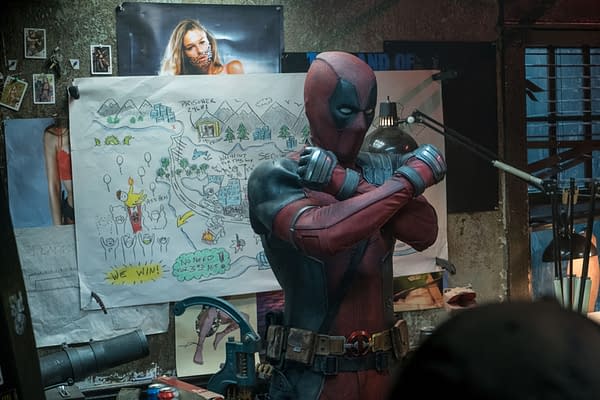 With "The Merc With a Mouth" about to get a whole lot mouthier, Deadpool and friends – along with the fine folks at 20th Century Fox – are giving fans in the New York City area a way to "selfie-brate" the occasion (See what I did there? You're welcome.).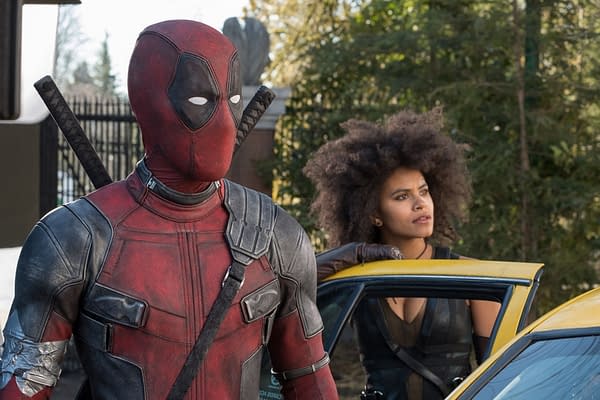 In honor of the home entertainment release of the Deadpool 2 Super Duper $@%!#& Cut (which drops digitally on August 7, more info below), "Deadpool-ians" (let's go with that) who can walk their tiny baby legs over to NYC's West Village can enjoy the majestic beauty of limited-run pop-up Deadpool and Friends' Believe in Your Selfie Museum (date, time, and location info below).
As you make your way through nine distinct photo opportunities, you'll have the chance to take some "interesting" (safe word choice so you won't blame me for anything surprising/outrageous since we just met) selfies that harken back to some of Wade Wilson's favorite things. You know? Unicorns. Rainbows. Peter. Things like that. If that's not enough (greedy), you'll also get a chance to dive into Colossus's big, shiny foam pit (that just sounds wrong) and even see how you'd look rockin' your own pair freakishly tiny toddler legs.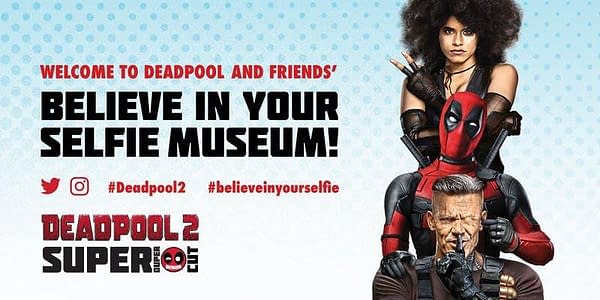 Deadpool and Friends' Believe in Your Selfie Museum
August 8th – 9th: 12 noon – 8pm
August 10th – 11th: 12 noon – 9pm
Industria Studio 10
356 W. 12th Street
New York, NY 10014
Admission:
● FREE but extremely limited: guests (ages 18+) must register for an appointment in advance through Eventbrite.
● There will be a standby line on-site, though admission for standby guests is not guaranteed; and will be accommodated on a first come, first serve basis as space allows.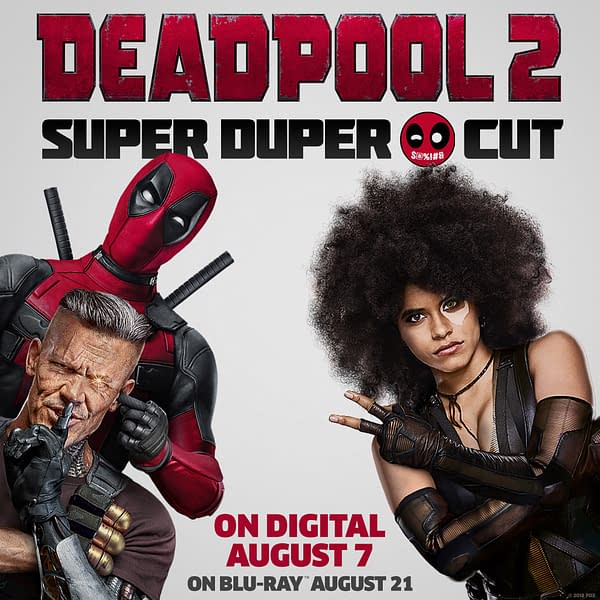 Because if you're a Deadpool fan, you know that twice is never enough…
20th Century Fox's Deadpool 2 Super Duper $@%!#& Cut gives you even more of everyone's favorite "degenerate regenerate," with 15 minutes of brand-new action and jokes inserted for your pleasure throughout.
So get ready to have Deadpool 2 pretty much own the rest of your movie collection when it explodes on Digital HD on August 7; and on Blu-ray, DVD and 4K Ultra HD on August 21.