Deal Of The Century: The Check That DC Comics Used To Buy Superman
It has long been part of the record of comic book history that Jerry Siegel and Joe Shuster sold the rights for Superman to Detective Comics, Inc (the company which was to become DC Comics, of course) for $130.
Here is the March 1, 1938 check that DC Comics publisher and accountant Jack Liebowitz issued to Siegel and Shuster to complete that transaction:
Note the Superman line item next to the amount $130.
Also note the total $412, with other line items including "D.C", "Adv", and "Fun". This would probably correspond to payments for work in Detective Comics, New Adventure Comics, and More Fun Comics, where Siegel and Shuster had strips such as Doctor Occult, Federal Men, and Slam Bradley published just prior to the debut of Superman.
Adding to this already rather stellar bit of comic book history, the back includes not only the endorsements of both men (spelled both incorrectly and correctly to account for Liebowitz's misspelling of both names on the front), but also an April 6, 1939 stamp for the U.S. District Court of New York, where it was presumably used to prove DC's ownership of the character in Detective Comics, Inc. v. Bruns Publications, Inc.
This case was the first comic book-related lawsuit. DC brought a copyright infringement suit against publisher Fox Feature Syndicate due to the character Wonder Man's similarity to Superman. Wonder Man was created by Will Eisner, who testified during the case, along with other key early comic industry figures.
These items just surfaced with Comic Connect and Metropolis Collectibles founder Stephen Fishler, whose auction house has a number of items from Jerry Siegel's personal archive in an auction running November 14-30. I'll update shortly when I hear particulars of the auction from Fishler. (Update: According to Comic Connect, this check will appear in an auction to be announced, likely in early 2012)
An absolutely stunning bit of comics history here, and it wouldn't surprise me to see museums and other institutions throwing down alongside collectors for this one.
UPDATE: And more info from Comic Connect:
On May 24 1626, Peter Minuet bought an island for $24 worth of goods. That island later became known as Manhattan.

On December 19, 1919, the New York Yankees bought a baseball player from the cash-strapped Boston Red Sox. That player was Babe Ruth.

On March 1 1938, DC Comics gave two young men from Cleveland $130 for the rights to a comic character named Superman. That $130 check essentially created a billion dollar industry and set in motion nearly 70 years of legal battles that continue to this day.

Much has been made of the original 1938 $130 payment to Jerome Siegel and Joe Shuster. Did DC Comics take advantage of two eager young men looking for their big break in the comic business or was this unequivocally fair business practice between comic book writers and publishers in a 1938 America? Whatever you believe, the $130 check is the quintessential symbol of this debate for the ages.

But what ever happened to the check? The consensus has always been that this 1938 check had been simply lost to time. Thrown out by some DC employee without a second thought. Or so it had been thought. . . .

The check exists!

This March 1, 1938 Detective Comics check, signed by Jack Liebowitz is made payable to Jerome Seigel and Joe Schuster. (You would think that the payment for a character as important as Superman, DC would have spelled Siegel and Shuster's name correctly!) The check, in the amount of $412, includes an accounting of the items being paid for. At the very top is "Superman $130," Next is the payment for the June 1938 Detective Comics at $210. Following that are payments of $36 each for Adventure Comics and More Fun. It would also appear that DC Comics used this check as evidence in their 1939 lawsuit against Victor Fox, given the fact that the evidence stamp from this case is clearly visible on the reverse of the check, as are the actual endorsement signatures of Siegel and Shuster themselves.

The final clincher is that the check exactly matches the signed agreement between DC and Siegel and Shuster, which transfers to DC "exclusive right to the use of Superman "in consideration of $130." The date of this agreement is March 1, 1938. The same date as the check. ---
---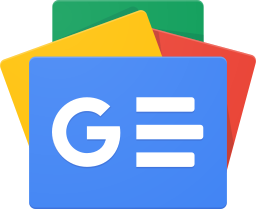 Stay up-to-date and support the site by following Bleeding Cool on Google News today!