Posted in: Netflix, Recent Updates, TV | Tagged: Abbi Jacobson, animated, animation, bean, billy west, bleeding cool, cable, comedy, David Herman, Demon, disenchantment, dreamland, Elf, elfo, eric andre, humor, Jeny Batten, john dimaggio, luci, Lucy Montgomery, matt berry, matt groening, Maurice LaMarche, nat faxon, netflix, noel fielding, princess, Rich Fulcher, Season 1, season 2, streaming, television, the simpsons, Tress MacNeille, tv
---
Disenchantment: Netflix Releases Teaser for Matt Groening's New Animated Series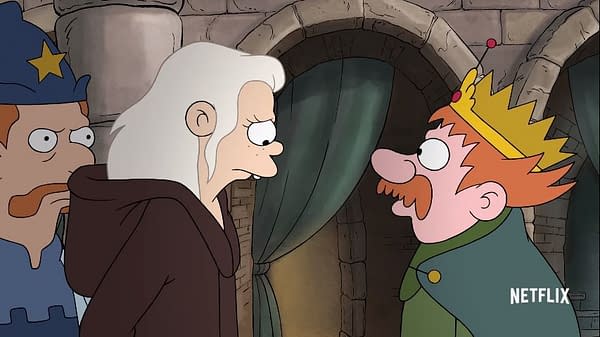 With less than two months before the premiere of The Simpsons creator Matt Groening's upcoming adult animated series Disenchantment and following up on the streaming service's social media first-look in May, Netflix has released the first teaser for the upcoming series.
Disenchantment received an initial a two-season, 20-episode order; with the show's 10-episode first season set to debut on the streaming giant on August 17th. Groening and Josh Weinstein (The Simpsons, Futurama) serve as executive producers, with The ULULU Company producing for Netflix. Futurama's Rough Draft Studios will serve as the project's animation house.
Set in the crumbling medieval kingdom of Dreamland, Disenchantment follows the misadventures of hard-drinking young princess Bean (Abbie Jacobson), her feisty elf companion Elfo (Nat Faxon), and her personal demon Luci (Eric Andre). Along the way, the oddball trio will encounter ogres, sprites, harpies, imps, trolls, walruses, and lots of human fools.
The voice cast for Disenchantment also includes John DiMaggio, Billy West, Maurice LaMarche, Tress MacNeille, David Herman, Matt Berry, Jeny Batten, Rich Fulcher, Noel Fielding, and Lucy Montgomery.

When asked how The Simpsons avoids repetition and continues to remain relevant — even after a record-breaking 636-and-counting episodes — during an April 2018 interview with USA Today, Groening explained that it all comes down to what "surprises" the writers:
"We always try to surprise ourselves and then hope we surprise the audience. After doing so many episodes, those surprises become harder to think up. I'm very proud of some of the places the show has gone in recent years, including giving the couch-gag spot to outside animators (including Banksy, Bill Plympton, Don Hertzfeldt and this year's Oscar winner for best director, Guillermo del Toro).

(As for repetition), now we have writers on the show who grew up with the show. What's great is they have the history memorized. They'll say, 'You did that in Episode 178.'"
---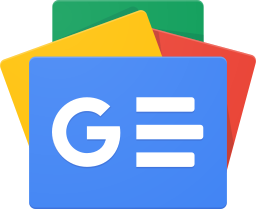 Stay up-to-date and support the site by following Bleeding Cool on Google News today!