Dodging Logic In A Round Chapel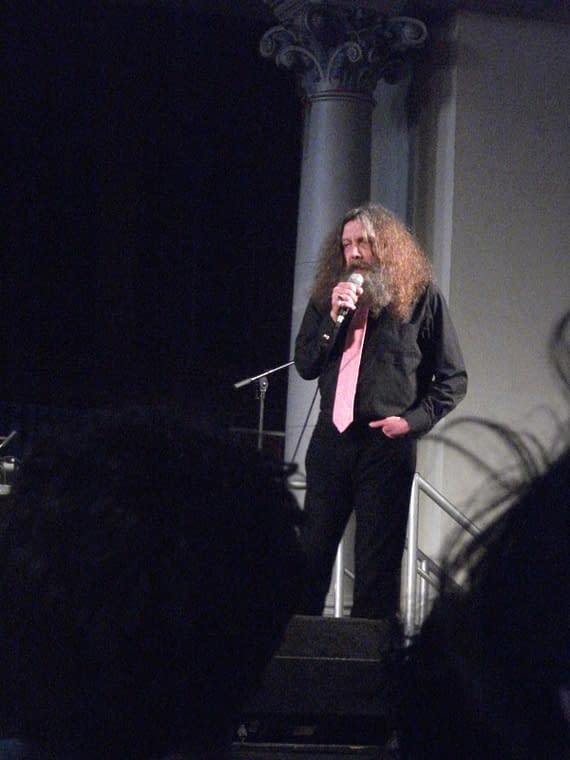 Last night I found myself in a queue with Kieron Gillen and Oscar Zarate to get into a church. This doesn't happen often. Also, in Hackney, with a predominantly white line up, it did feel a little like a Klan meeting in the Bronx.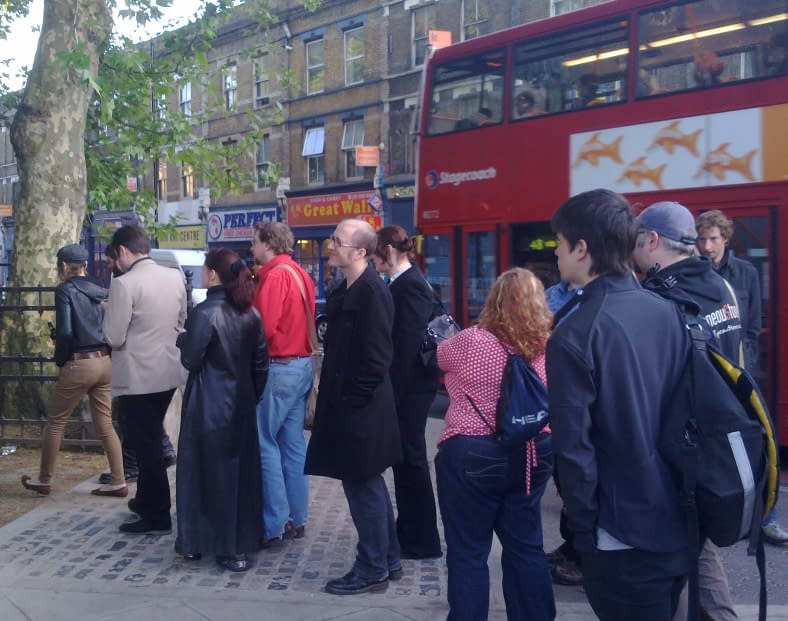 Look everyone, Kieron Gillen. But this was the London Word Festival, this was the Dodgem Logic Festival both a celebration and, on part, a eulogy to Alan Moore's underground magazine he published eight issues of, complete with music on CD, transfer tattoos, obscene mini-comics and the very existence of which helped me discover a new good friend, Khandie Khisses who accompanied me for the evening.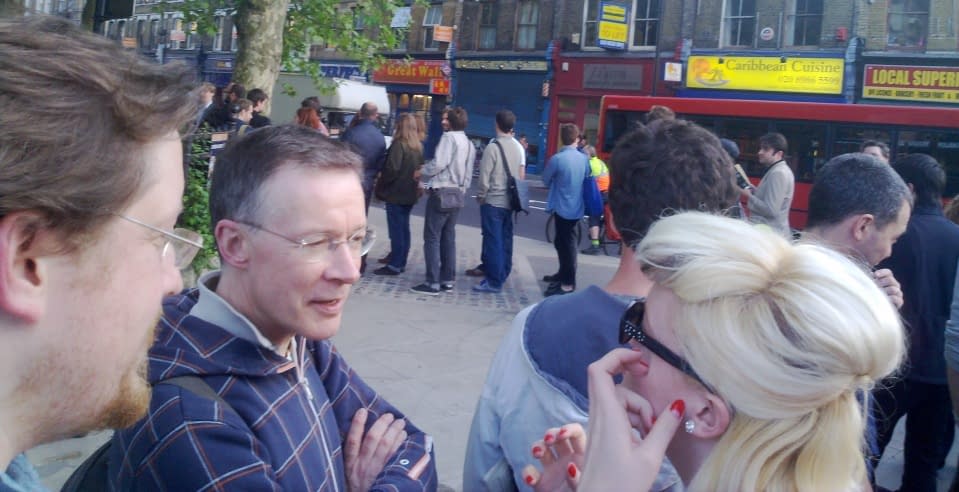 Alan's local comic shop Close Encounters had a stall, selling all of Alan's work, as he was doing a signing for an hour before the show. Tony from Knockabout had a similar stall with all manner of Alan Moore oddities. And Kevin O'Neill. I've already fielded a few enquiries for this little number. And there was the Dodgem Logic stall, for any missing issues, T-shirts and mugs.
A few people seem to have discovered the evening through Bleeding Cool and I received a few welcome handshakes. There were all manner of familiar faces, Paul Gravett, Jon Browne, Adrian Brown (no relation) and assorted friends and faces from shows and pubs past. But we were pretty much all here for one person. Okay maybe a couple of others.
After the signing we had a panel with Savage Pencil, Kevin O'Neill, Melinda Gebbie, Steve Aylett and Alan discussing the motivation nehond Dodgem Logic and the value of the magazine for the participants – Kevin O'Neill discovering he was baring himself as a form of therapy and getting paid for it, despite the disgust of his now ex-girlfriend at the work he was doing, while Melinda found the opportunity to write prose, something she seemed to relish in.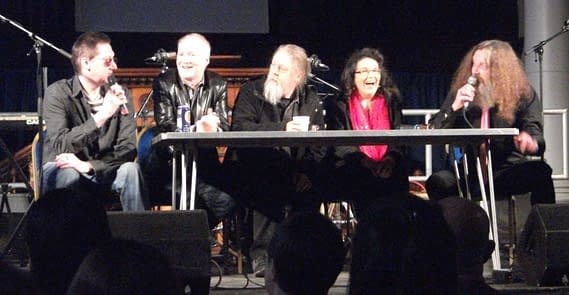 We then had a stint of stand up comedy from Dodgem logic contributors, Steve Aylett again, giving a very entertaining languid series of suggestions to enliven people's lives with surprise, Robin Ince giving us a fast flurry of atheism, fear of cancer and assurances that Dodgem Logic will return, it has to return, Stewart Lee finding comedy though nothing more that reading out the responses of Americans on the news to the word of Bin Laden's death. It's all in the timing, as Steve A very messingly demonstrated earlier.
Then Alan talked about his own Dodgem Logic experience as well as his current and future plans, some of which were mentioned earlier today on Bleeding Cool. Here are some more examples.
[youtube]http://www.youtube.com/watch?v=BpGwJhRqfm0[/youtube]
[youtube]http://www.youtube.com/watch?v=P-Hkc6bC0yE[/youtube]
At which point my phone died, so I have no record of Alan Moore's rather splendid address espousing anarchy with an administration with each one of us creating our own country.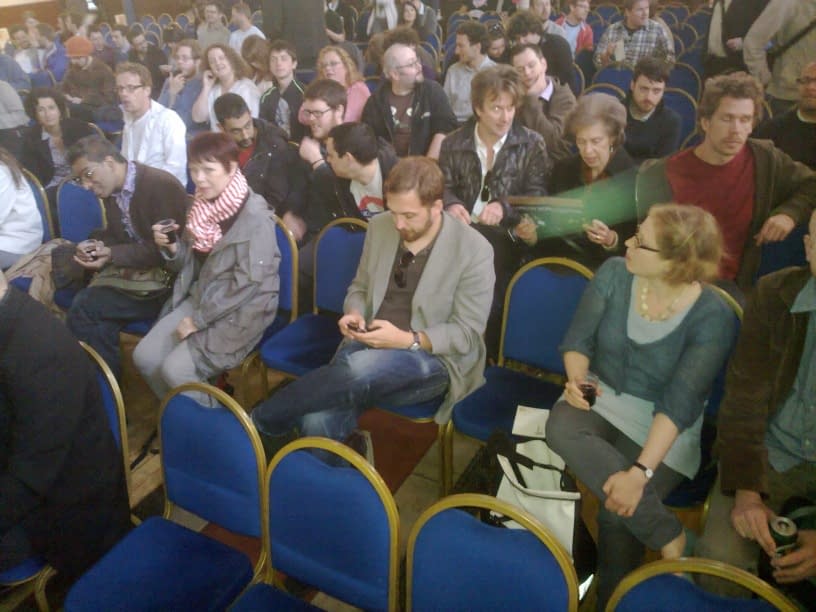 Or indeed Northampton band the Retro Spankees playing, with Alan joined them for a number from the Dodgem Logic issue 1. I'm searching for that on YouTube right now….
But all in all, the evening was a mixed bag of oddness, never more that two minutes from something new and interesting. It was ramshackle, it was glorious, it will silly, it was serious and it was Alan and friends holding court, with everyone wanting to toast them in beer or moutain dew.
And I got the night bus(es) home, my mind ablaze. Always a good thing.