Posted in: Comics, Recent Updates | Tagged: dark horse comics, David Rubin, Ether, ether: the copper golems, fantasy, kiko j. diaz, matt kindt, sci-fi
---
Ether: The Copper Golems #1 Review – An Absorbing Fantasy Comic About Family and Adventure
Boone is released from an Italian prison by the agency. They need him to go back to Ether. Portals between Earth and Ether have begun opening, and he is the only one with the experience necessary to stop this from happening. Upon arriving on Ether, Boone sets up a team made up of allies both old and new for the mission.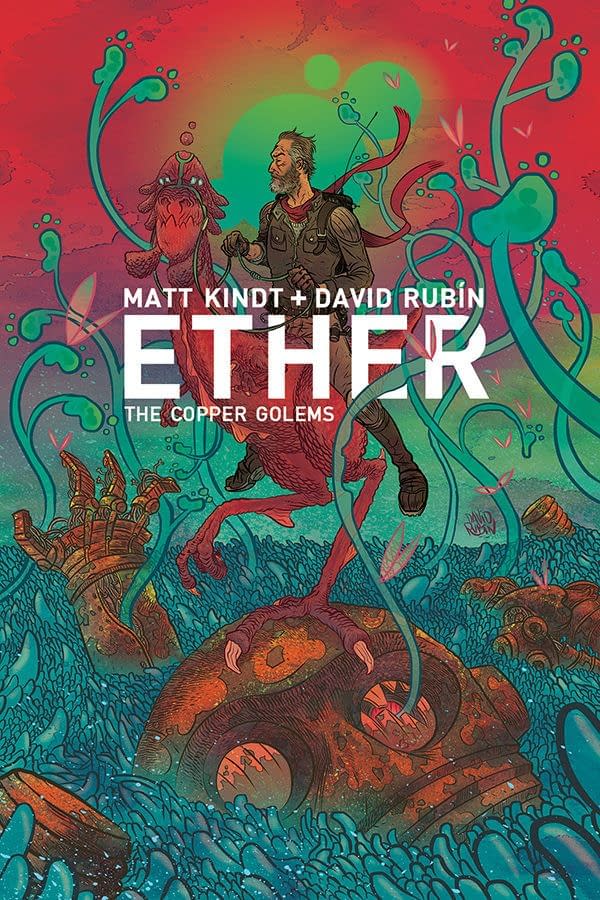 Ether: The Copper Golems #1 does an excellent job of introducing new readers to the concepts of the series. I came into this one completely new, and I picked up on the story quickly.
Boone is a likable lead, and his complicated relationship with Ether is interesting. Ether's time moves more slowly than Earth's, and it has stolen much of Boone's life. There is even a scene where Boone must confront his much older wife, and its paneling and tone is brilliant.
Boone is solemn and stoic on Earth, but he comes to life on Ether. That world gives him more than ours, even if it has stolen his life away.
The pacing is quite good too. The comic moves to Ether before long, and the scenes on Earth are compelling enough to use their own time well.
The other characters on Ether are engaging too, and each one adds something different to the book.
David Rubin's artwork delivers in spades. The worlds are gritty yet fantastical. The styling balances the wilder elements with the grounded moments incredibly well. It still has the appealing comic book vibe to it, and the colors work in a similar manner. They are tame on Earth and come to life on Ether. This balances the visual narrative with the textual, and that's always a good thing to do.
Matt Kindt has me hooked on another of his books with Ether: The Copper Golems #1. The premise and characters are interesting. The art of David Rubin and Kiko J. Diaz is brilliant. This book easily earns a recommendation. Check it out this Wednesday.
---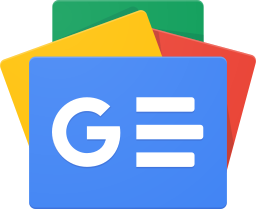 Stay up-to-date and support the site by following Bleeding Cool on Google News today!