Posted in: Comics, Recent Updates | Tagged: Alan Moore, avatar press, Comics, entertainment, hp lovecraft, jacen burrows, providence
---
First Look: Alan Moore And Jacen Burrows' Providence #2 Cover Gallery
The countdown to Providence, the new monthly comic series fully scripted by Alan Moore and illustrated by Jacen Burrows continues, awaiting its arrival on May 27th from Avatar Press. We kicked things off with a full cover reveal for Providence #1, followed that with a teaser interview with Alan Moore about his motives and goals in Providence, and are certainly striking a Lovecraftian tone this Spring to prepare for the comic. There has been plenty of buzz and speculation about Providence: Is is an adaptation of H.P. Lovecraft's works? Is it simply inspired by his fiction? One thing we can be sure of based on what has been revealed so far is that it is set within the Lovecraftian "period" and will no doubt feature beings familiar from Lovecraft's writings.
If you missed out on the first Providence interview with Moore on Bleeding Cool, you can find that here. In it, Alan Moore explained:
We are trying to come up with a form of fiction that can address Lovecraft's writings, his philosophy, and all the other aspects of the man and his world. At the same time, hopefully, it can be a more powerful, more shocking, and more intense vision of Lovecraft than any of the readers out there will have ever seen before. Now, that is quite a bold claim, but if it is not true, may I be dragged, gibbering and screaming, into some kind of trans-dimensional abyss, still frantically writing in my journal.
Now, we wouldn't want such a claim to go unexplored, so without further ado, here is our full cover reveal for Issue #2 of Providence:
Providence #1 will be arriving May 27th 2015, and is currently listed in Previews World with item code: MAR150951 for the "regular" cover, with several other covers listed separately. You can find a complete listing of those here.
Avatar Press is the parent company of Bleeding Cool.
---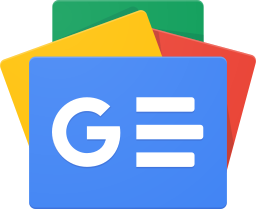 Stay up-to-date and support the site by following Bleeding Cool on Google News today!