Bleeding Cool's FIVE FOR 2010 1. Now that DC Entertainment looks like it may take a more aggressive role in the marketplace, look for the battle of the exclusives will kick up again. Marvel and DC will stake their claim with exclusive contracts. In fact expect very early news of a major DC scalp ripped from Marvel's central talent to work on one of their big guns in the next few days…
2. The return of the inter-company crossovers. With Paul Levitz leaving, there may be less of an impediment to the Marvel/DC crossovers that have been stymied for a while. How soon until Batman/Daredevil by Bendis and Mack? Of course much bigger news will be the DC Universe, Dark Horse and LucasFilm getting into bed for crossovers with epic proportions.
3. More TV/music/movie stars in comics. From Jonathan Ross' Turf, to Katee Sackhoff's Versus, to Milo Ventimiglia's Rest getting a new publishing home to the previously unannounced new comic book by Howard Chaykin, Noble, which is being developed as a TV series with Vinnie Jones in talks to play the title character. Jake Noble, an international superspy, is forced to team up with two daughters from different mothers he never knew existed. And plenty of visual reference for Chaykin to play his angled chins off of. No more Mayhem from Tyrese though… but he does have a new comic-book project in the works. And conversely we'll have more comics stars in TV/movies, with Mark Millar writing and directing an original superhero movie, John Cassaday being headhunted, Kaare Andrews' movie Altitude getting distribution, Grant Morrison getting movies into production and both Marvel and DC increasing participation of their comic book creators in movie production. But the biggest selling comic of the year? The late Michael Jackson's Fated.
4. A bit more brightness and light from Marvel and DC? The Heroic Age is promised and DC must do something all shiny after Blackest Night is put back in its box and everyone is alive and un-raped. Is this the end of grim'n'gritty and the beginning of light'n'brighty? It might be about time. Finally.
5. Digital digital digital. At some point someone at DC Entertainment will grab the reigns and decide that actually DC contracts do allow for digital exploitation and run a bulldozer through any doubts. And someone at Marvel will decide that it's time for the week's comics to be made available online the week they come out. Before the uploaders have had time to get out of bed. Possibly on a Kindle Color, probably on an Apple Tablet, but something. And the market will change again.
---
---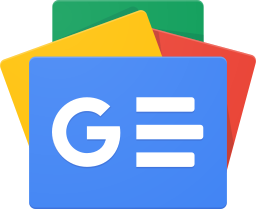 Stay up-to-date and support the site by following Bleeding Cool on Google News today!