ABC's Fresh off the Boat is officially returning for a season 5. Amid the slew of cancellation announcements today, it's a relief to see this gem of a show renewed.
It's not the '90s without the Huang family. #FreshOffTheBoat is returning for Season 5! 🎊 pic.twitter.com/IKGpOZK9bD

— Fresh off the Boat (@FreshOffABC) May 11, 2018
Fresh off the Boat is one of the few shows that features Asians/Asian American characters on network television (or television at all). Based on the life of chef Eddie Huang, the show has proven to not only be a hilarious sitcom, but a shining example of how comedies and sitcoms featuring diverse casts can be successful.
The show also is a hilarious nostalgia trip through the '90s. From the music (the hip-hop references in particular are fabulous) to the fashion to the current events of the time, it serves as a funny, heartwarming, and sometimes cringeworthy trip down memory lane.
The show stars Constance Wu, Randall Park, Hudson Yang, Forrest Wheeler, Ian Chen, and Lucille Soong as the Huang family, and Chelsey Crisp and Ray Wise as their neighbors. On-screen representation for Asian/Asian Americans is scarce (but hopefully growing), so keeping shows like Fresh off the Boat around is a commendable move. Above all else though, the show really is witty and weird in a wonderful way.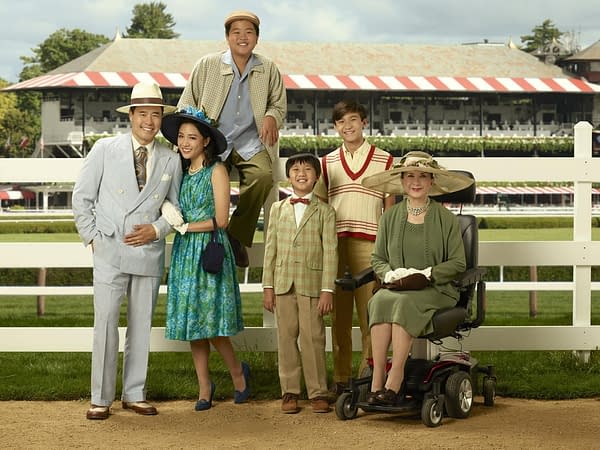 Congrats on the renewal, Fresh off the Boat!
Enjoyed this article? Share it!