Posted in: Comics, Recent Updates | Tagged: cinderella, Comics, disney, entertainment, movies, The Geek Shopping Ninja Strikes
---
The Geek Shopping Ninja Strikes: Cinderella
Greetings Bleeding Coolers! Welcome to the tenth installment of The Geek Shopping Ninja Strikes. Each week I will be your personal shopper and provide you with five delightfully geek-tastic things that might pique your interest. With the release of the live action version of Cinderella, I found myself in a fairytale mood this week. Therefore, this post is coming completely from the Disney nerd inside of me.
1. Cinderella Pullover Sweatshirt for Women from DisneyStore.com ($39.95)
Combine comfort and your love of Cinderella with this sweatshirt. Normally I wouldn't gravitate towards a sweatshirt like this, but I really enjoy the "Dreams Do Not End After Midnight" quote.
2. Disney Cinderella Pocket Watch Necklace from HotTopic.com ($16.50)
I love the unique design of this necklace. Pocket watches are notoriously cool, so when you add a glass slipper, you really can't go wrong.
3. Cinderella and The Prince Disney Film Collection Doll Set from DisneyStore.com ($69.95)
You know, it's socially acceptable for an adult to buy Barbie dolls as long as they are "collectible dolls." Ha! In all seriousness, this is a beautiful duo. Although, the two of them are looking a tad too serious.
4. Disney Loungefly Cinderella Clock Cosmetic Bag from HotTopic.com ($9.50)
Hot Topic has a number of products with this stencil like design on it. I like the cosmetic bag the most, but there's a purse, and a skirt as well if you really want to show your pride!
5. Cinderella Limited Edition Fine China Tea Set from DisneyStore.com ($199.95)
Okay, I definitely saved the best for last this week. How amazing is this tea set?! It's going to take a lot of self-control to not buy this for myself. It's so beautiful. I love when Disney releases limited edition things like this. It's pricey, but super unique and detailed. Think of the tea parties you could throw!
I don't know if they will feature the iconic song in the live action film, but remember…no matter how your heart is grieving, if you keep on believing, the dreams that you wish will come true! Watch the trailer for the new Cinderella movie below, and thanks for joining me on Bleeding Cool for the tenth installment of The Geek Shopping Ninja Strikes! I hope you'll join me next week for another round of tempting merchandise ideas. If there's a particular theme you'd like to see featured on The Geek Shopping Ninja Strikes!, send me a tweet @AWritersWay!
[youtube]https://www.youtube.com/watch?v=20DF6U1HcGQ[/youtube]
Christine Marie is a Staff Writer at Bleeding Cool, and bibliomaniac with a love for all things creative. She hopes to one day be a Superhero/Disney Princess/Novelist. You can find her on Twitter and Instagram @AWritersWay or on her blog writerchristinemarie.wordpress.com.
---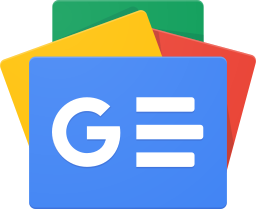 Stay up-to-date and support the site by following Bleeding Cool on Google News today!