Posted in: Comics, Recent Updates | Tagged: Comics, entertainment, marvel
---
Has Marvel Stealth-Cancelled Any All-New All-Different Titles? Amazon Sleuthing… Marvel don't like to say that a comic book has been cancelled. They prefer for you to work it out for yourself. Like splitting up with someone by just never responding to any phone call, e-mail or tweet. Eventually the other party gets the picture.
Although sometimes it just means that Marvel is on an international flight and there's no airport wi-fi when they land.
So.
Howling Commandos Of SHIELD had no solicitation listing for April after March's #5. And the Amazon TPB listing only collects 1-5 (though it maintains the Vol 1 suffix for now). It was also the lowest selling Marvel All-New All-Different book of December.
However Black Knight has had its Vol 1 removed as well and is also missing from April solicitations…
Angela: Queen Of Hel has changed from its initial #1-5 listing to #1-#7. That's often a sign that the book is cancelled but they want to put all the issues into print and not leave a couple hanging over. It also has no Vol 1 listing anymore on Amazon.
But it's easy to make assumptions. This is from the April solicitation for Moon Girl & Devil Dinosaur #6.
AMY M. REEDER & BRANDON MONTCLARE (W) • NATACHA BUSTOS (A)
COVER BY AMY M REEDER
THE FIRST CHAPTER OF THIS UNLIKELY FRIENDSHIP COMES TO AN EPIC CONCLUSION!
• The KILLER FOLK have the NIGHTSTONE, the key to curing Lunella's INHUMAN gene!
• DEVIL DINOSAUR is trapped in the MUSEUM OF NATURAL HISTORY!
• LUNELLA LAFAYETTE must decide between saving her new best friend…or saving her own humanity!
32 PGS./Rated T …$3.99
"First chapter's epic conclusion"… is there a second chapter? Amazon seems to think not as they removed the Vol 1 from the TPB listing... does that means this is all Moon Girl will sing?
No.
So there you go….
---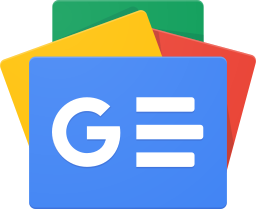 Stay up-to-date and support the site by following Bleeding Cool on Google News today!