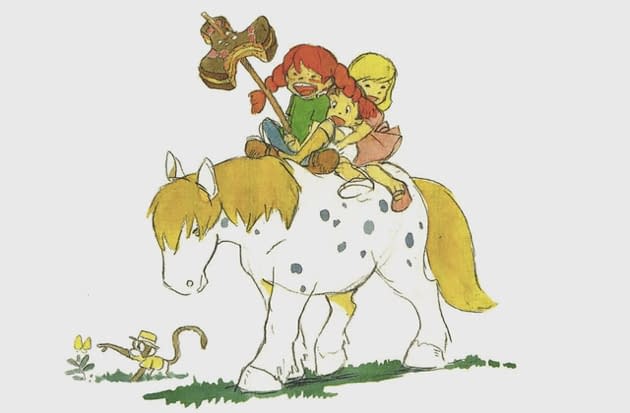 Oh, what might have been. So many projects that could have been amazing getting scrapped for one reason or another. Today's Exhibit: Hayao Miyazaki and Isao Takahata's 1971 adaptation of Astrid Lindgren's iconic children's books featuring precocious pigtailed heroine Pippi Longstocking.
In the end, the author decided not to give the filmmakers the rights to make her stories into an animated film, but now we have an idea of what the film may have looked like thanks to these newly released sketches uncovered by Comics Alliance, and yeah, it looks as great as expected.
Enjoyed this article? Share it!