Help Comics Creator Seth Kushner Hulk Smash Leukemia
For the past few weeks, friends and family have been processing the realization that award-winning pop culture photographer and comic writer of recently successful Kickstarter: Schmuck, Seth Kushner, was suddenly diagnosed with rapid onset Leukemia at the age of 40. Seth was having serious trouble recovering from a bad flu and a trip to the ER led to the discovery which, in turn, led to a very rapid transition to hospital stay and extensive chemotherapy. One week he was exhibiting at MoCCA Fest in New York with his fellow Hang Dai Studio members, the next week couldn't make it to show in New Jersey due to having a flu, and by the following weekend he was being admitted to hospital. [Seth, far left, with Gregory Benton and Dean Haspiel at the launch of their studio imprint Hang Dai Editions]
All of this happened within a two week period, leaving the comics community, and particularly those who work with Seth in the large Gowanus studio building in Brooklyn shocked and saddened. Seth's fighting spirit and his family's strong support not only of Seth but of friends has characterized this whole ordeal. Seth's initial aggressive chemo treatments began to yield good results but the outcome wasn't as definitive as doctors had hoped, leaving a very serious plan of action as the best: to seek a bone marrow donor. Friends and family have been standing by to await specific instructions on ways to help Seth and then to spread the word about what we, as a community, can do to help Seth find a cure. For those who have met Seth, they know what an influence he has been on the New York comics community. A native of Brooklyn, Seth pursued photography for many years and was recognized nationally as a major talent in the industry. His inclinations lay in pop culture as a lifelong comics fan, and he and Christopher Irving concocted a ground-breaking project of taking portraits of comics creators and doing extensive interviews with them to try to collect in one location a way to honor and celebrate the human beings who make the comics we all enjoy. This resulted first in an online project: GraphicNYC, and then in a print volume: Leaping Tall Buildings in 2012. Seth's photo-portraits are instantly recognizable to many in the industry and he has long been the go-to guy for official photos of creators due to his extremely creative use of light and shadow as well as definition, suggesting the depth of imagination behind these comic creators and some of their influence on the history of comics. [Seth's portrait of Art Spiegelman]
But Seth had always hoped some day to make comics, and so he began venturing into comics writing and photocomix in 2012 and 2013. His long-running semi-autobio web series Schmuck ran on the platform Trip City for many months, each segment drawn by another great indie talent until the story was complete. He took a deep breath and considered taking Schmuck to Kickstarter for the first time to produce a complete print volume, knowing that the book would take a fair amount of funding to be done right and honor the 22 artists involved in the book. He worked tirelessly promoting the Kickstarter day by day across a host of media platforms large and small and gained a great deal of attention for his modern day quest for love and humorous self-reflection in Schmuck. It came down to the wire, but the Kickstarter succeeded and great celebration ensued. But within a couple of weeks of this major life-changing success, Seth was undergoing chemo.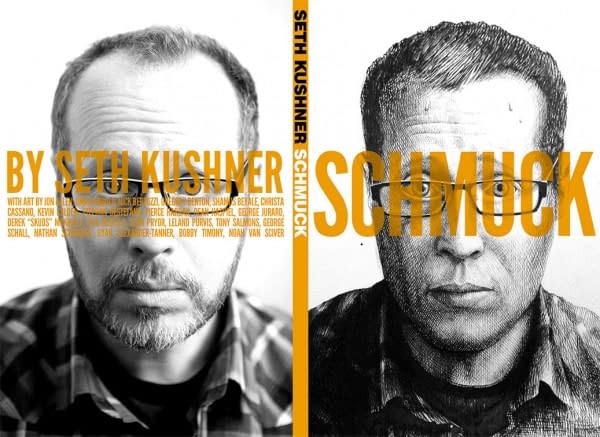 Seth's extensive network of friends and supporters throughout the comics community need to know what they can do to contribute to his recovery and put him back where he needs to be: among friends at his studio working on new projects. Seth's wife, Terra Kushner, released the following information and instructions today:
Bone Marrow Donations for Seth Kushner
As you may know, Seth will need a bone marrow transplant. His transplant doctor is starting the process to search for potential donors through the National Marrow Donor Program (NMDP), which maintains a national registry of potential matching bone marrow donors. Many of you have inquired about how you can find out if you qualify to be a potential donor.
Basically what you do is register via online or phone & swab your cheek. Here are a couple organizations you can use.
Delete Blood Cancer – I personally went to this website, registered online from my iPhone, received a swap in the mail with 24 hours, mailed back the swab & was told it will show up in the register within 3 weeks. They claim to be the quickest.
(deletebloodcancer.org)
National Donor Registry – this is the registry that is directly associated with the NMDP.(BeTheMatch.org)
More specific details are laid out on the websites above. If you decide you want to be a donor, you can:
• register online (they will send you a kit through the mail to swab your cheek that you will mail back- prepaid postage included)
•go to an approved center to swab your cheek (locations listed on sites)
•organize a bone marrow donation drive or "swab" party.
As far as I can see, the basic criteria for potential donors are:
•age
•health
•lives in the US
•not in the US military
•haven't already joined the registry
•willing to be a potential donor to anyone*
*Perhaps the most important point about volunteering through the national registry is that you cannot specifically sign up to donate to Seth. It is a big commitment to join the registry, and your efforts can be enormously rewarding, but the process is designed to find patients anywhere in the country or world who may benefit by being a match to you. Therefore it does not provide an option to specify who you wish to help. [Seth Kushner and Dean Haspiel]
So, according to Terra, what we can do to help Seth is to be tested as a donor through cheek swab and by raising the variety of donors on the accepted platforms for donors, we are increasing Seth's likelihood of finding a match, and if we think about it, there are probably plenty of other deserving people out there we might be helping, too.
Stay tuned for further updates or ways in which we might be able to help Seth Kushner and his family through this struggle. Seth has been very inspired and cheered the support of the comics community so far–let's give him even more to be wowed by.
And this is what Seth is getting up to in the hospital, by the way: drawing inspirational superheroes for his young son Jackson. I think this is good advice for us all. Let's help Seth Kushner Hulk Smash Leukemia. ---
---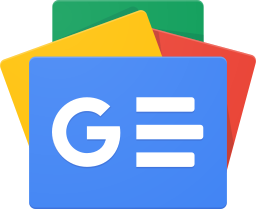 Stay up-to-date and support the site by following Bleeding Cool on Google News today!