Heroes Con Gets Jesse Jamesed
Jesse James went to Heroes Con in Charlotte, North Carolina. They even let him in!
Dear Bleeding Cool,
This week I attended Heroes Con in Charlotte N.C. for the first time. It was very high on my bucket list. So many people had laid out the foundation for me before I had even arrived. I even talked to Rico (one of the heads) a few days before about the history of the con and some of its foundation. I really felt at home. The second I walked in to get my War Media badge, it was game on.
However, let's start off with the airport. Charlotte airport is huge. I would strongly suggest looking at the layout on line before going, if it's your first time. The best way to get to the con is by taxi (unless your hotel provides shuttle service) It's a flat rate of $25.00 one way. It's about a 20 minute ride. Get ready to enjoy looking at a lot of trees till you get downtown.
The con is quite large. Get ready for all type of lines in all directions. Finding a path to the promise land, even for a seasoned pro liked myself found it quite challenging. I strongly suggest prepaying for this con. You could spend valuable time waiting your turn to buy your tickets and not of the floor. The price for the weekend pass was only $30.00. A very small price for what you will witness all through the convention halls.
Now what makes a con, is the most valuable aspect and part of its success, is the volunteers. In this case Happy Smiling volunteers, every corner there seemed to be someone wearing a Heres Con shirt ready to get you going in the right directions. The cool thing was you could identify them as volunteers. I asked one person a question and he asked about 7 people until he got the answer. Very nice job on Heroes knowing your inviting fans to your home, treat them right. Now, Heroes Con is about Tradition however their floor isn't traditional in anyway shape or form when it comes to artist alley. I call it the Napoleon battle floor plan. Artist alley is broken up into squares and a lot of them. So, your not walking down a lot of tables but getting samples of a area and then moving to the next square. I would STRONGLY suggest that you walk it first and learn were you want to be. It can get very confusing real fast on where someone was sitting. Now, let me tell you they had some AWESOME A+ creators but I was highly impressed by the self published group. Their were a lot of them but they all had their game faces on. I bought more Indy then I did anything else at this con.
Now, they had two of my all time favorites George Perez and Neal Adams. I got to talk to both of them and also got to walk and talk with Perez for awhile. However, like a Fan Boy, froze up and ended up talking about Florida! WTF was I thinking? I also got to see my good friend Nei Ruffino, who if you don't know who she is, please look her up. Her work with D.C, Zenescope and Big Dog Ink is amazing. Over the last three years I have really become a great fan of Billy Tucci. When I saw him this year he was just outstanding as usual. He yelled out my name and came around and gave me a hug. I tell you this not to brag. I tell you this because, I'm a Fanboy first every time and something like this makes me want to continue to support creators as long as I love comics. I talked to Start Sayger for awhile and should have a cool interview with him coming soon. David Petersen was there and spent some time talking with him as well. I also tried to get some face time with Bud Root but he was always busy. My good friends of Nerdy Show were there as well. Got to hang for a while talking about nothing of course. Isn't that how it usually works anyhow when two press team are talking together.
I will tell you this con has one of the best Artist Alley's out there. If you give Heroes a try, you would make your con just by that area alone.
Now the fun area. The vendors area. BY far without a doubt the best buyers area EVER!! Now let me explain it even better. A buyers Paradise even a troll couldn't complain about it errrr well they would say "it was too low in price" but that's a different story. Everything was priced to go. Not this "Oh we will price it on Friday this much and on Saturday lower the price and Sunday lower it even more". It was the lowest of lows on just about anything you could think of. If, I was in a store buyers mode I would have spend at least a couple $ at each table (those that know me, know I would do it to)
Even hard to get variants, Walking Dead comics, Hard Covers all seemed priced to go and no conscious of the value on the current market value scale. The Golden age guys were in full force but all new names to me. Its amazing to know that there are so many good comics still left in the world for us to plunder.
This was another con that didn't have too many Publishers on the floor. Big Dog Ink and Valiant really seemed to be the only ones there. However, with everything going on the floor it really didn't matter. In fact, I'm really starting to enjoy not seeing the same ole Marvel and DC set ups. Lot more space for others to show their goods.
There is a theme that you will see I talk about. Food, yes food. There was really only one spot to go to eat in the con and outside the con you had a couple of places. Overall, more food areas please. Pasted out fanboys and fangirls isn't a good scene. Also if you order a fountain soda dont forget to tell them a little ice. They seem to think filling up the cup with all ice helps the flavor of the soda. Again not a con issue but something to note.
Of course, the Cossies. This is were Heroe's con needs a littler more help on. There where many great and cool Cossies but not enough to outweigh the smaller groupings of them not like at other cons were they sometimes outnumber the regular fans. Some might say that's a good thing. However, I think dodging light sabers while you walk down a row can be fun as well. This is something that Heroes could work on, but also knowing its hard to control what cosplayers do overall at any con.
If you need to take a break from the con scene. Outside you will see one of the best looking downtown's in the country. The air is very nice and smooth and just about everybody smiles and says "Hi" to you. I spent some time at a park figuring out my budget attack before I went back in to the con. The NASCAR Hall of Fame is their as well for those into fast paced cars.
Overall, this should be no surprise, I enjoyed the heck out of this con. No, I loved the con overall. I really cant wait to see it next year and actually take part in one of the biggest art auctions in the country. This would be a con I would consider actually setting up for as well in the near future. So, if you ever out that way check this convention out. I don't know how it could disappoint unless it just didn't open up the doors in the morning.
I would like to thank Rico and is wonderful staff for really taking care of the fans. Also, Bleeding Cool and myself would like to congratulate you on your 30th anniversary this year.
Now I get to scratch off Heroes Con off my bucket list!! Who's next? I'm suited up and ready to go! Yes, I went to the NASCAR Hall of fame.
P.S. I would like to thank one of the vendors, whose name I will leave out, for the great service you gave. As I had reached my bill of about $300.00 you had no ambition to sell me and in fact did more to not even acknowledge I was there. When, I asked you were to throw my soda away,so I wouldn't spill it on your comics, and you responded "how the F)(*( should I know" made me really understand your a millionaire and didn't need my money. But, I would again like to Thank you. Every year I meet 1 vendor like yourself. The rest of of the year is scott free for me now. I apologize for ranting on this to those who read this. I really hope this never happens to you.
---
---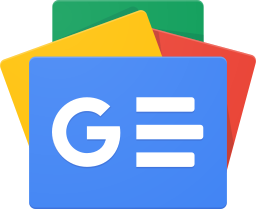 Stay up-to-date and support the site by following Bleeding Cool on Google News today!