Comics-Inspired Travel Tales, Recipes, and More in Full Bleed Vol. 2 from IDW [SDCC]
Ted Adams, Co-Founder and CEO of IDW, started the "IDW PDX: Full Bleed" panel off by explaining the creation of PDX, the newest IDW imprint responsible for publishing Full Bleed, the quarterly hardcover magazine from PDX. PDX is the airport code for Portland's airport, which Dirk Wood, then IDW VP of Marketing, would regularly fly through as he was commuting from his home in Portland to IDW's offices in San Diego. Adams wanted to do a magazine and Wood stepped up, which led to PDX and Full Bleed.
They decided that Full Bleed would follow a subscription model but be through Kickstarter. Full Bleed is a quarterly hardcover magazine. Two Kickstarters have been completed, and the second issue has just shipped. Woods said the next Kickstarter should begin in about three weeks, but they do have issues one and two available at www.fullbleedmag.com.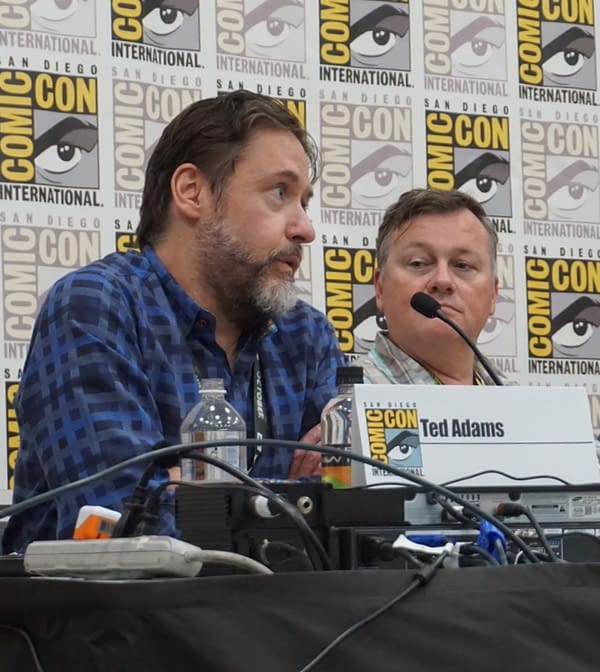 Also on the panel were Robbin Robbins, Co-Founder and Executive Vice-President of IDW, Phillip Kennedy Johnson, Kim Dwinell, Jen Vaughn, Christina "Steenz" Stewart, Gideon Kendall, and Jarrett Melendez. Most of the panel was spent discussing the just-released second issue.
One of the main articles is written by Adams himself, and it recounts his trip to Cuba along with other publishers bringing some their books to the people of Cuba. He goes through some of the troubles they ran into with books not being allowed in and much more. Robbins discussed how each article and section is a designed by a different person. Each issue also includes a one-page recipe in comic form by Kendall.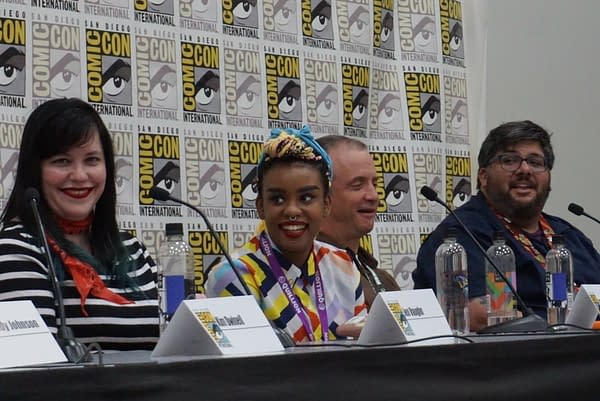 The second issue is chock full of interviews as well. Sometime Bleeding Cool contributor Abdulkareem Baba Aminu conducts an interview with Nnedi Okorafor, Hugo and Nebula Award-winning author, and Aminu even contributed the art for the article. Also interviewed for the book are Walter Simonson, the Hernandez Brothers, and more.
As someone who has participated in both Kickstarters and has loved volume one of Full Bleed, I cannot recommend it enough for fans of comics, music, and art.
For further musings from Joshua Stone you can follow him on the Twitter@1NerdyOne