Imperial's Real Feel And Shakespearian Dialogue For The Win
Peter S. Svensson reviews comics for Bleeding Cool:
It isn't often that I may call a comic Shakespearean unironically. But Imperial #1 earns such high praise with clever dialogue and a fun premise. Mark McDonnell, dealing with his father's recent death and an upcoming marriage, is chosen by the superhero Imperial to be his successor. To say Mark does not take this well is an understatement. But now you're probably saying "Hey, that's all well and good, but Shakespeare? Really?" Yes. Really. See, one of Shakespeare's best bits was to show the difference between noble and common characters with dialogue.
To show how noble men spoke differently,
The Bard would write their lines poetically.
'Course, regular shmucks talked in prose and didn't care none bout the careful rhyme schemes that I just kinda mangled. Boy, that ol' Theatre degree o' mine sure did turn out useful. So here, we have the regular drama of Mark and Katie, moving in together and going through preparations for their wedding. And behold, the epic saga of Imperial, who carries the bitter gift of power and now must choose a successor worthy of his crown and station! Imperial's dialogue is a blast, as he speaks in a heightened fashion, sort of the way Stan Lee wished he was writing Thor back in the day. Steven T. Seagle juggles two very different styles of dialog, the more "realistic" conversations between two people in love, and the dramatic, bombastic Superhero Speech in a way that few writers even try.
I love it.
The art is a perfect match for this. Mark Dos Santos gives us characters who feel real, and even Imperial, while regal and imposing, still feels like he belongs in the same comic as a regular dude with a comic collection. His faces are emotional, and feel like they're saying the lines given. There's a heavy Chris Sprouse influence, and I like it, as it's real people in real scenarios, even if one of those real people can fly and wears a crown. Brad Simpson's colors also manage to keep the superhero and the romance comedy feeling like they're the same comic, without being overly subdued. Also, Thomas Mauer gets some of the best gags in the entire issue with his lettering. The first issue is 30 pages of ad-free excitement for $2.99. It's hard to find a better bang for your buck in comics these days. Whether the book can continue that rate indefinitely remains up to be seen, but it's a solid introduction. The entire book itself is well laid out and designed properly. We start our narrative on the inside front cover, and don't stop at all until we hit the inside back. All the fiddly bits, credits, indicia, price, barcode, all end up on the back page.
Is it perfect? No. Our main character just so happens to be a big comic fan. The sort who has a collection of statues and graphic novels. I get "write what you know" and Seagle has had success with writing about characters who are heavily inspired by himself in the past, but it felt a tad… pandering. But it's not enough to unsell me from the book.
The other concern I had with this first issue is the total lack of diversity. And I mean total lack. This comic is whiter than the cover. (Which is a pretty striking cover) Our main cast of Imperial, Mark and Katie are white. The waiters at the restaurant they visit? White. The little boy who stares out a window? White. Every single passerby in the background of establishing shots? White. We don't meet many people in this first issue, but not a single one of them is anything other than White. I hope that future issues will remember that people like me exist, and that any supporting cast members which we haven't met yet will reflect the fact that humanity is more than just white folks. This is in no way meant to imply that there's any active racism on the part of any of the creators, but a reminder that it's very easy for creators to default folks as white and not notice it. But there's sure to be more characters in this series than just Imperial, Mark and Katie so hopefully this turns out to be a non-issue. My verdict: If you enjoy humor and/or romance in your comics, give it a shot. $2.99 for a first issue without ads makes it easy to try this one out. Now, your local store probably under-ordered it. As a comic retailer myself, I know that we shop owners are a cowardly, superstitious lot and will under-order everything for fear of spending money on comics we can't sell. But if they have it, try it. (And if they don't have it, either find a store that does, or get your local store to order it for you.)
Imperial #1, published by Man of Action and Image Comics, is released this Wednesday, August 6th.
Peter S. Svensson manages SpaceCat Comics in San Jose, CA. He is also on staff for Power Morphicon, the Power Rangers convention held August 22-24 in Pasadena, CA.
---
---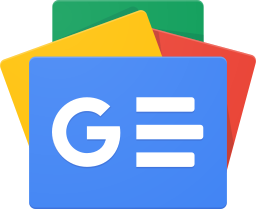 Stay up-to-date and support the site by following Bleeding Cool on Google News today!