It's A Paolo Rivera Process Art Extravaganza For The Valiant! The Valiant is coming. A prestige-format 4 issue limited series specifically designed, as we learned at New York Comic Con, to be an open door for new Valiant readers and an action-packed team-up book for fans of the Valiant universe. And Valiant has pretty much proven both counts by bringing together an all-star team in their own right of Jeff Lemire, Matt Kindt, and Paolo Rivera.
The main heroes in The Valiant will be Bloodshot, The Eternal Warrior, and Geomancer, and the foes they face will be myriad, but the Immortal Enemy will be key to the plot of The Valiant and The Eternal Warrior isn't taking him on alone this time.
Bleeding Cool asked Valiant if we might be able to share some process artwork by Paolo Rivera with readers, but we never expected a full 20 pieces of art from rough sketches to finished pages. The result is simply astonishing, and remarkably in keeping with Rivera's reputed desire to celebrate comics art by letting fans and aspiring artists in on his own artistic choices.
Behold, an enormous swath of Paolo Rivera's development work for The Valiant. We have Vikings. Well, I'll be clever for a moment and say we have Danes, in fact, since these pages closely mirror Beowulf. We also have monsters, devastation, emotion, and an epic set-up. It's a great indication of what's coming in this limited series event: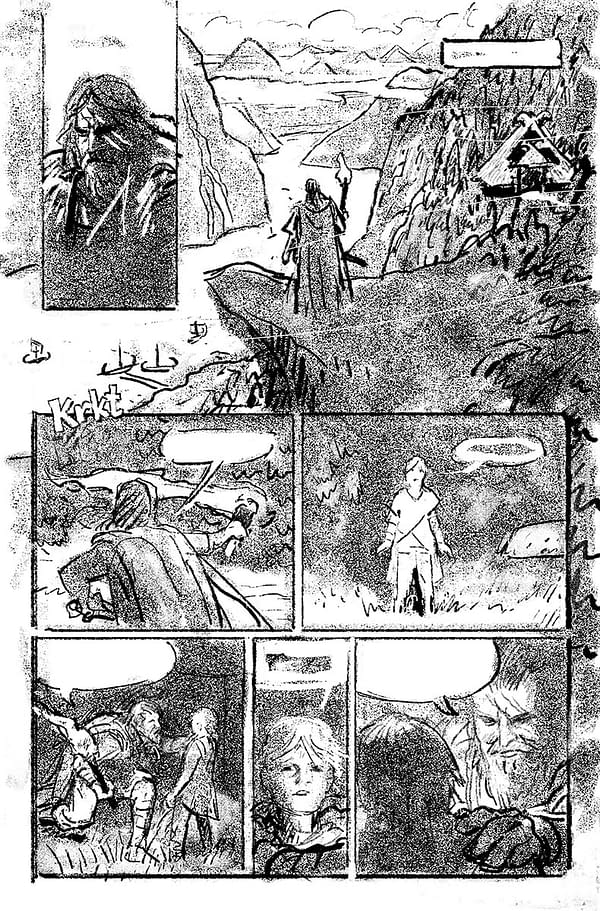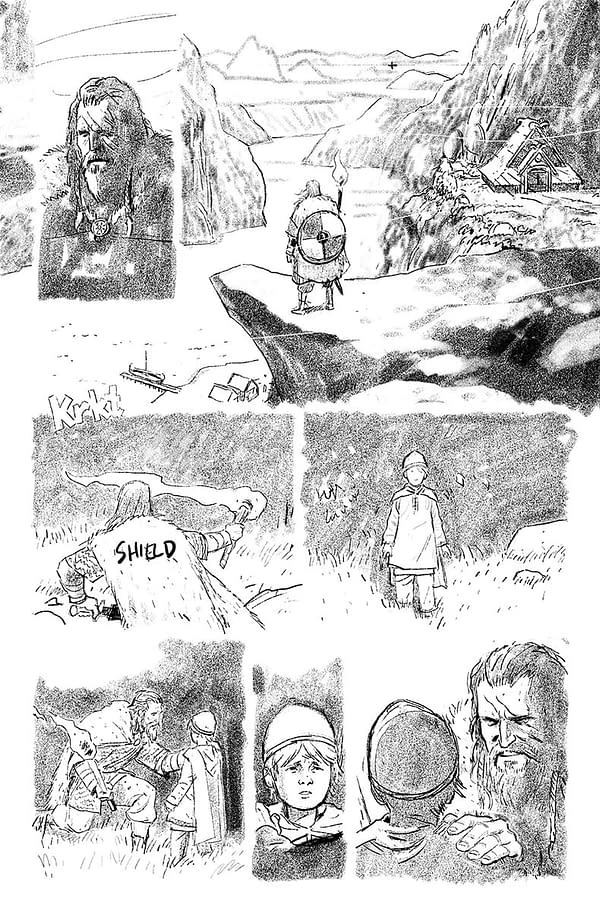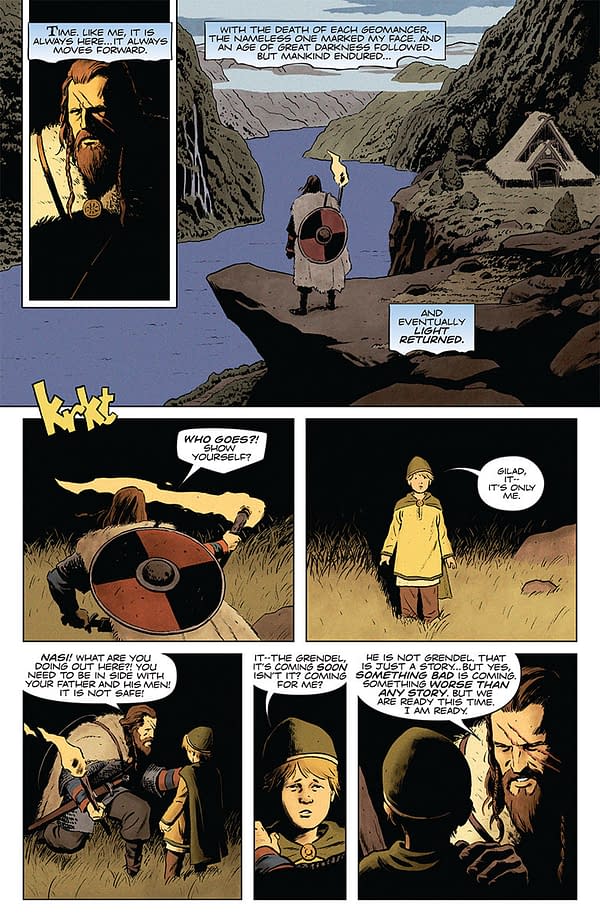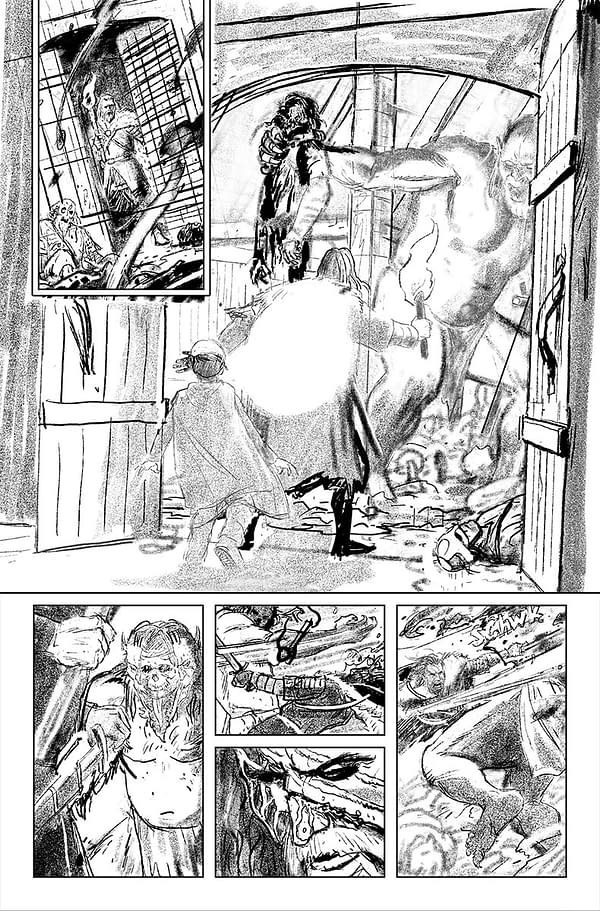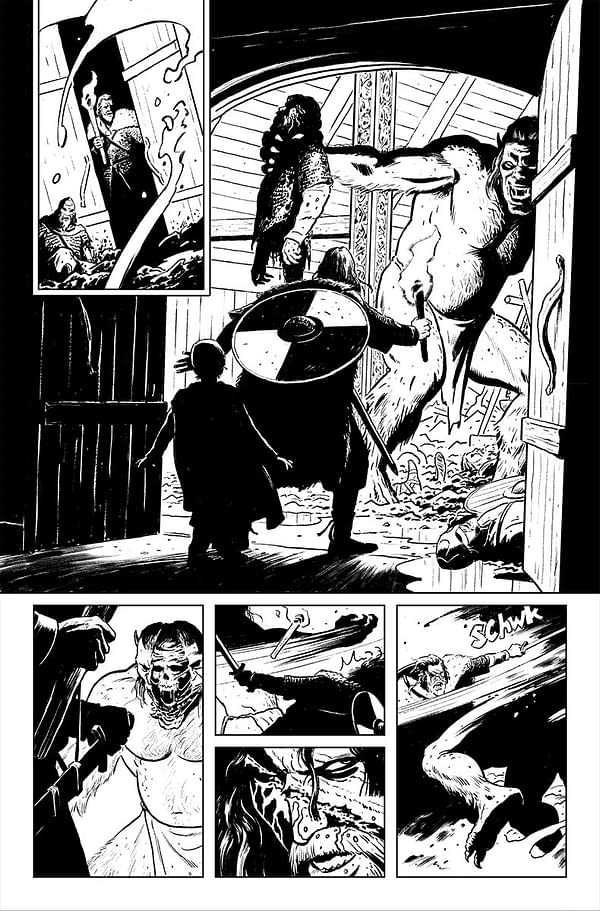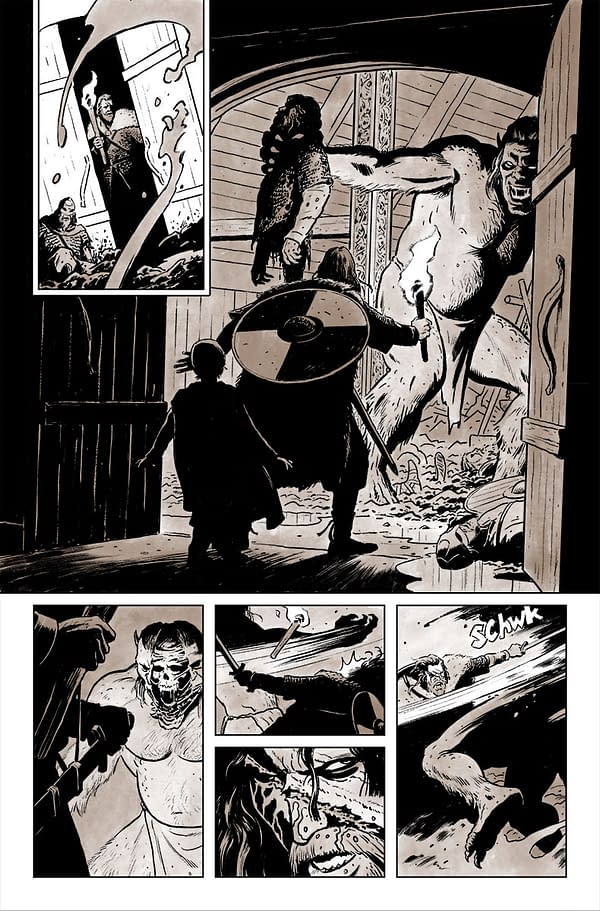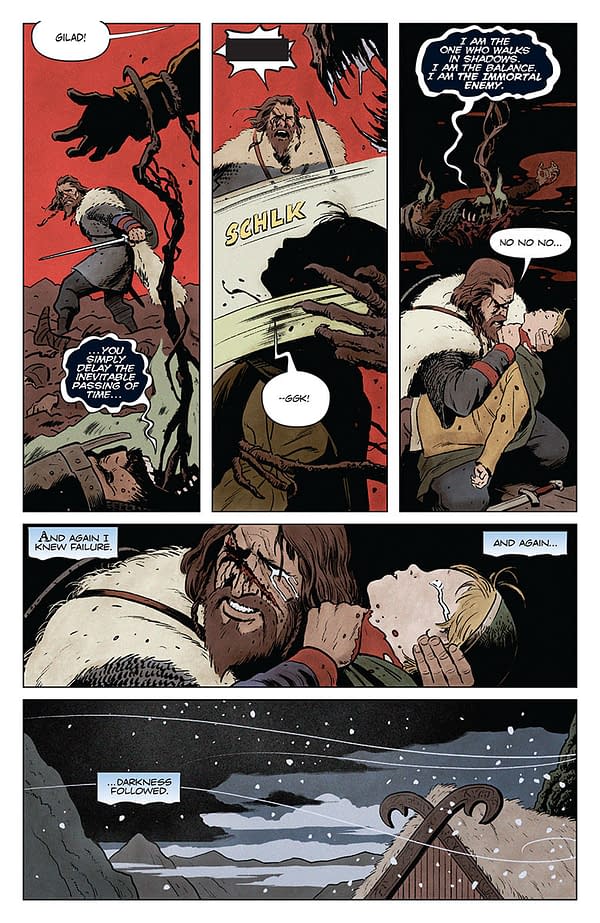 The Valiant #1 arrives in shops on December 10th 2014. You can take a first look here.