"It's Been A Crazy Week But… I Love You 3000" -Tom Holland on the D23 Stage For Pixar's Onward – No One Mentions Spider-Man
As covered in the Bleeding Cool D23 liveblog, Pixar will have two original movies out next year so had a lot to show off at D23 today. As well as a potentially awkward moments.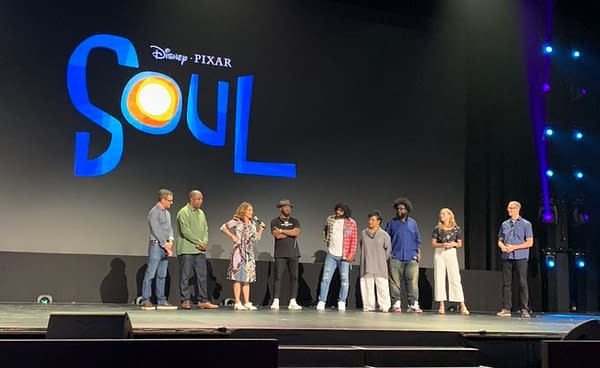 First up was Soul. A movie about how our souls go to a training ground before we are born so we are born with a personality. Joe is a middle school music teacher who finds his love in jazz. We see Joe get his dream gig playing piano only to fall down a manhole and his "soul" ends up back at the "you seminar". Joe's soul meets a new seminar and meets another soul name 22. Joe's adventure will make him think about what it means to have soul… Jamie Foxx is the voice of Joe and 22 is to be played by Tina Fey, Daveed Diggs to play his nemesis, Phylicia Rashad to play Joe's mother Liba, Ahmir "Questlove" Thompson plays a drummer named Curly and John Baptiste is writing original jazz music for the movie.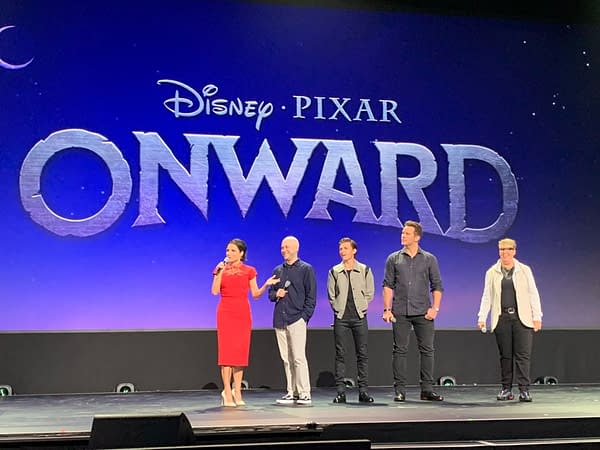 In Onward, Ian is voiced by Tom Holland and Barley by Chris Pratt. They are brothers who lost their father at a young age and all Ian wants is to have a chance to talk to the dad he never got to meet. Laurel Lightfoot will be voiced by Julie Louis-Dreyfus. Chris Pratt was saying on stage that Tom Holland, also on stage, is like a little brother to him.
And no one mentioned Spider-Man. No one. Not on stage anyway. What Tom did say was "I know it's been a crazy week but I want you to know from the bottom of my heart; I love you 3000."