By Jeff Spry
Bleeding Cool met up with artist Josh Adams, youngest son of the wickedly talented Neal Adams clan, at last month's Wizard World Portland Comic Con, where he clued us in on his latest project and shared a sneak preview of its awesome raw art.
BC: Tell us about your new spy venture.  Any title yet?
Josh Adams: I'm working on a new graphic novel called Redux.  It's a modern, covert spy story involving Neo Nazis and espionage.  The story is a lot more subtle than what you normally get in a comic, which I found kind of interesting.  We don't have a publisher announced yet but I've been working with my editors and they've been very positive about the art, which has been experimental for me.
BC:  The art harkens back to a simpler, more stripped-down style of artwork.  How did the project land at your doorstep?
JA: It's very different than my normal stuff, done with washes and some of it is done digitally.  I worked with another artist, Trevor Goring, who handled most of the layouts. Trevor's layouts pushed me to a lot of new areas.  We're about 20 pages near the end right now.  I was asked by Trevor to do the book and my schedule was wide open.  The look is really much closer to his style.  It's a little noir, black-and-white and very moody.  Sort of stark in some places and then jam-packed in others.  I really like changing my styles for projects.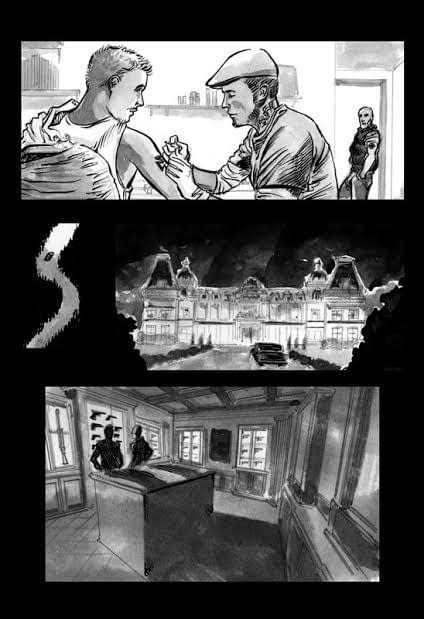 BC: What were some of the obstacles and challenges in the collaboration?
JA: It's been a long process because it's a big change for me.  It's the first project I've done digitally and also one of the longest projects I've ever worked on, working on it now on and off for the past year.  The technology gets in the way.  I started out using an old Intuos tablet so I couldn't see what I was drawing and had to trust my hand would make the line I was hoping it would make, but it was still fulfilling and challenge is always fun.
BC: Anything else on your creative wish list for the new year?
JA: Looking further into 2014, I want to get into more superhero work.  I really like Valiant, those guys are awesome and have some cool characters.  I really want to do Quantum and Woody!  From the name alone you can tell it's not the most serious book they have. Those two in particular, it's sort of a quirky superhero tale that has all these fun flavors you can mix around.  You don't want a one-note superhero because you tend to get the same thing every issue.  I also want to get back to doing Doctor Who.  They just announced Titan took it over so there'll be a new flow of Doctor Who comics, which is a good thing and I totally want to be a part of that.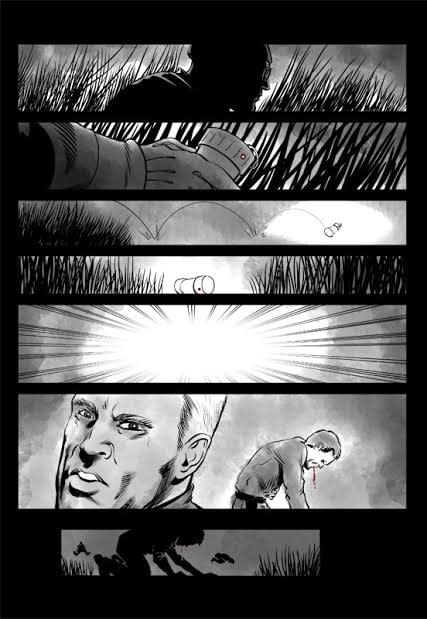 Follow Josh Adams at http://www.whatwouldjoshdo.com/ or on Twitter @joshadams
Enjoyed this article? Share it!