How Can Justice League #40 Be Set Before Snyder's Run? Superman is Out… (#Spoilers + UPDATE)
Last week saw Justice League #39 by Scott Snyder and Jorge Jimenez, the cliffhanger of which will be resolved in Death Metal. the Metal sequel by Scott Snyder and Greg Capullo. Today's Justice League #40 with a brand new creative team led by Robert Venditti, Doug Mahnke and Jamie Mendoza is actually meant to be set before Snyder's four year run on Justice League.
No, to be clear – JUSTICE LEAGUE #40 is a NEW story thats' set before our run. @robertvenditti #jaimemendoza and @TheDougMahnke are doing something great and their own.

Our story evolves into the project with @GregCapullo (but you can read it w/o having read anything prior) https://t.co/lHoxvUq8CG

— Scott Snyder (@Ssnyder1835) January 30, 2020
Which causes a few continuity wrinkles. So as Batman heads to my home town of London in his Batwing, we learn that Alfred Pennyworth is still alive in this time.
Fine. That fits. Alfred died during City Of Bane, part of the DC Year of The Villain thematic crossover. (UPDATE: It's a flashback. Not that well tagged. This happens after the death of Alfred. It doesn't affect the main issue here). But then…
…Superman has outed himself as Clark Kent. Which means that the whole of Scott Snyder's run on Justice League is also set after the current events in Brian Bendis' Superman books. Even though earlier issues of the Justice League by Snyder featured a Superman very much still in the closet. And events in the Superman comics that happened during the Snyder Justice League run as part of Year Of The Villain…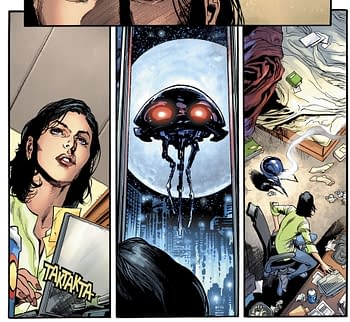 …which all happened before Superman's big reveal…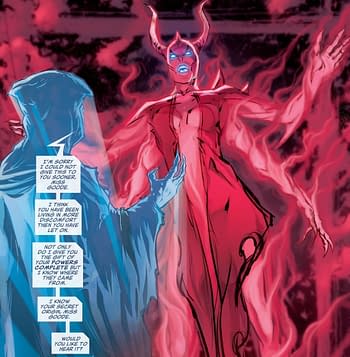 Which is impossible if Justice League #40 is now set before Snyder's Justice League run. To recap, Justice League #40 happened after the Clark Kent reveal of Superman #18 which happened after the Luthor offers of Superman #13 and Action Comics #1013 which happened at the same time as Justice League #34.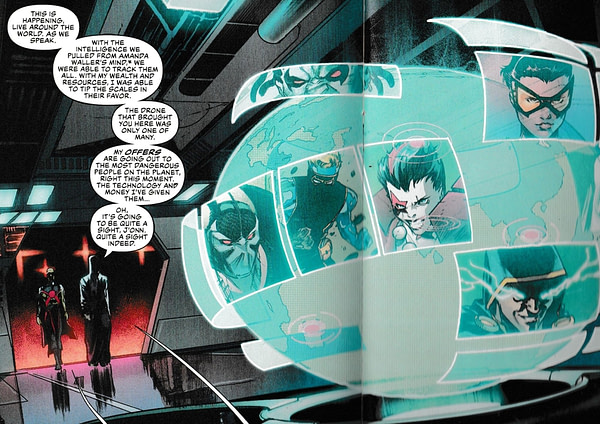 Even though Justice League #34 is now meant to have happened after Justice League #40. Welcome to The Escherial Continuity.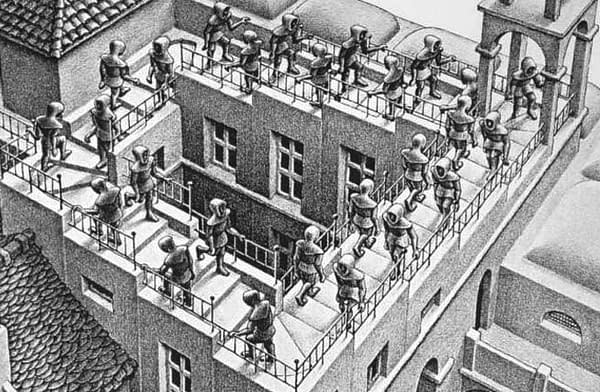 And yes my head hurts. Man, this new DC Timeline is going to have to do some heavy lifting. At least the policemen in Lois Lane #8 today…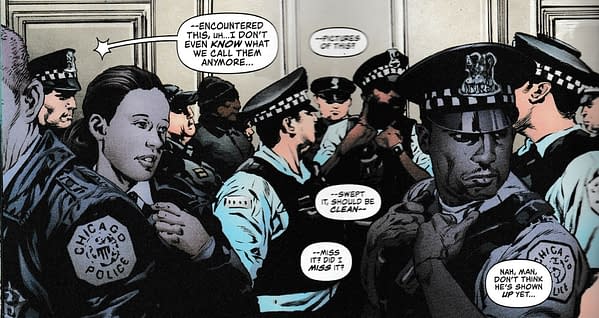 At least they all know about Clark and Superman now…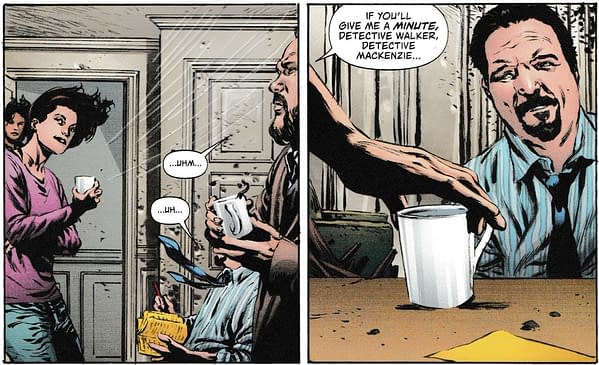 Remember, everything happened, everything matters… including the return of Sonad Yat as a pacifistic Green Lantern diplomat.
Say, I wonder if this scene from Alan Moore and Kevin O'Neill that introduced him is still in his future -or his past – after all the relaunches, retcons and rebirths?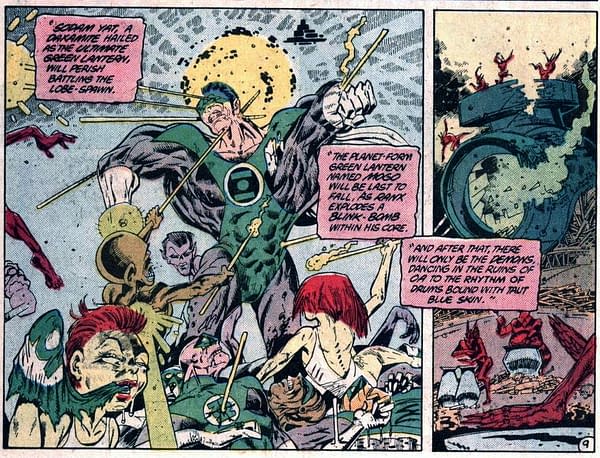 Let's keep an eye on Twitter for any more revelations.
JUSTICE LEAGUE #40
(W) Robert Venditti (A) Doug Mahnke, Jaime Mendoza (CA) Bryan Hitch
The next chapter for comics' premier superteam begins! An unexpected arrival from the stars brings a dire warning to the Justice League: A new breed of conquerors is on the march. Led by Superman's nemesis Eradicator, a genetically engineered, super-powered strike team has come to subjugate Earth. To aid the Justice League, Batman makes the unprecedented decision of enlisting an ancient, unrivaled power, which calls into question who, exactly, is in charge. With the League on unsure footing, will they be ready to save the world?In Shops: Feb 05, 2020
SRP: $3.99

LOIS LANE #8 (OF 12)
(W) Greg Rucka (A/CA) Mike Perkins
As the world comes to realize Lois Lane is also the wife of Superman and mother of Superboy, the DC Universe's most acclaimed reporter finds herself hunted by a deadly assassin code-named the Kiss of Death. The only thing standing between Lois and execution is the Question, but can Renee Montoya stop the Kiss before she fulfills her contract?In Shops: Feb 05, 2020
SRP: $3.99
Justice League #40 and Lois Lane #8 are out today from DC Comics… I bought mine from Piranha Comics in Kingston-Upon-Thames. Piranha Comics is a small south London comic store chain with a small south-east store in Kingston-Upon Thames's market centre, which runs Magic The Gathering nights on Fridays, and a larger south-west store in Bromley, which also runs Magic: The Gathering nights and has an extensive back issue collection and online store. If you are in the neighbourhood, check them out.