Learning to Make a Bit of Magic
Mildred Louis writes,

A little over four years ago, I was working a desk job and doing the daily grind. After graduating from college a few years prior and feeling a bit listless, I'll admit that I had no clear contingency plan on what to really do with my life. While studying Animation taught me a whole lot, it ironically didn't give me much of adirection on what to do with all that I learned.
If I could tell 2014 me that the magical girl webcomic that would start in part as a joke and an attempt at adding more levity to my life would become a driving force in my career, I can honestly tell you I'd laugh. Not because it seemed impossible, but really just because it was a little hard back then to think I'd find an effective way to add a bit of magic – figuratively and almost literally, to my day to day life.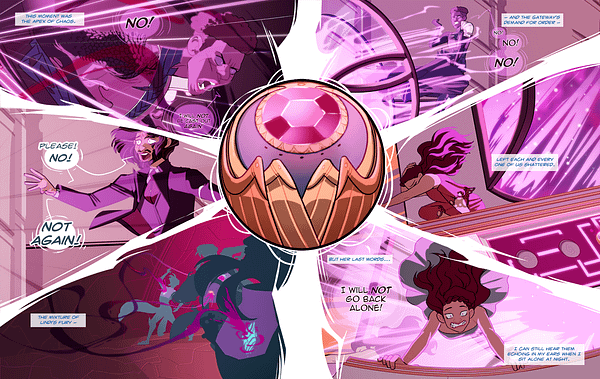 Agents of the Realm has been more than a passion project. I've always been entertained by the idea of magic. It helps the unbelievable become believable, and encourages the exploration of new avenues. When I first discovered magical girls as a kid, it was a total game changer. Teens finding their own personal power in a point in their life when they felt they had so little? Sign me all the way up! It was inevitable that my love of these stories would help me do the same. This goofy light hearted (and sometimes tragic) magical girl comic has offered me new ways to explore and expand on my creativity, to connect with readers who fell in love with it because they were looking a bit of joy to their world, and continue to expand my own sense of magic daily.
Volume 1 of the webcomic series was successfully funded back in February of 2016, and now two years later and almost 400 pages in, I'm launching the campaign for Volume 2.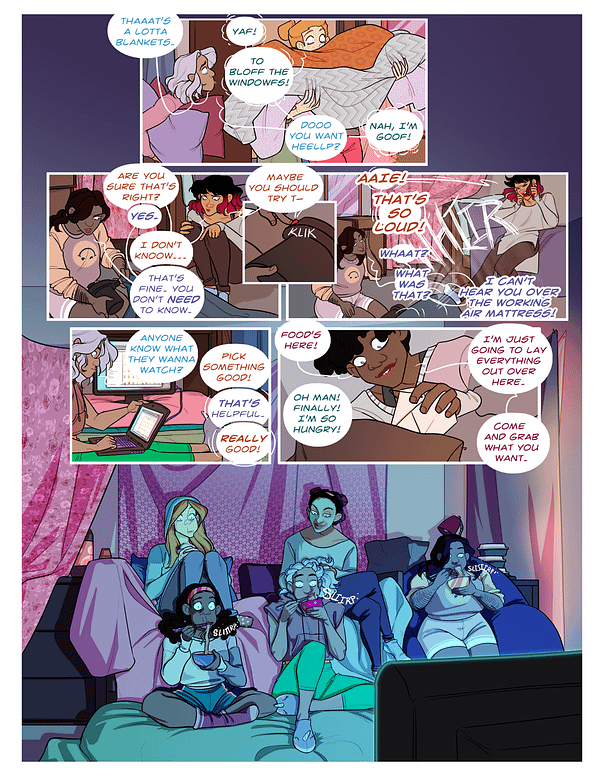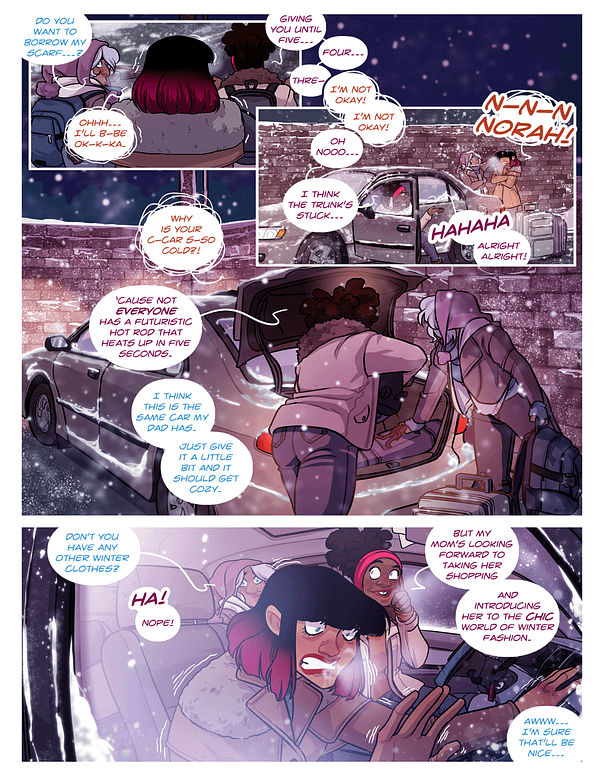 The comic itself follows Norah, Adele, Kendall, Paige and Jordan as they're starting off their freshman year of college. While they all came in with their own expectations, they quickly learned that college life was going to demand a whole lot more than sorting out their sleep schedule and passing classes. They that they've each been chosen to save the world, inheriting a battle that isn't theirs and trying desperately to find a way to make progress through it all. Each of the young women have their own personal struggles, and each one manages to find their moments of strength when they least expect it.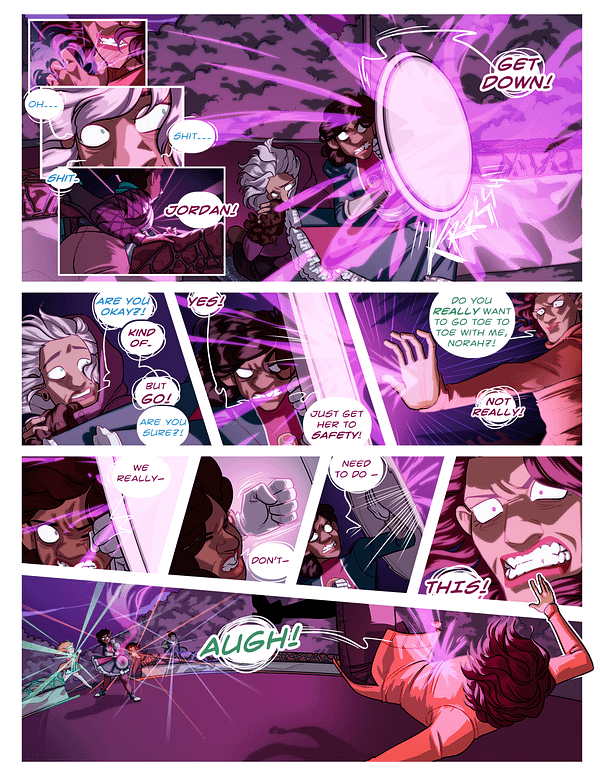 If you're looking for a story that's endearingly nostalgic with a focus on intimate narratives, take out the time to check out the Agents of the Realm campaign on Kickstarter! And don't worry. For those of you who are completely brand new to the series, the campaign offers you a chance to grab a copy of newly updated reprint of Volume 1.