Posted in: Comics, Recent Updates | Tagged: Comics, dc, diamond, marvel, point one, statistics
---
Lies, Damn Lies And Comic Industry Statistics
Of late there has been a bit of a battle of words over market share, sales figures, chart positions and the like.
DC execs state that they don't care about market share but have then commented on how December's figures were calculated with factors for returnability that mean DC may have really "won" the marketshare in December after all. And from others that DC, by extending their returnability terms, continues to create a false market, pointing to acres of comics being returned on their less popular titles, as yet unaccounted for by the statistics.
But everyone seems to be playing the statistics game right now. Diamond Comic Distributors report monthly figures for the industry, showing how companies and books perform in relation to each other but without hard numbers. Given that comics cost differing amounts, they also record how a book performs both in sales and in the revenue it pulls in.
I've previously reported how some companies have tried to game the system – Platinum was a great example. They allied with a Premium publisher, Top Cow/Image to escape the distributor censure they would have received as a standard comics publisher, and pushed through a low priced graphic novel of Cowboys And Aliens, bribing certain shops to order copies in the tens of thousands to grab the top spot in the graphic novel charts and present a success story to Hollywood. I pointed out that scam and Diamond acted accordingly, removing the excess sales from the statistics.
What Marvel and DC have been doing is not a scam, but it does warp industry statistics and creates an unrepresentative picture of the relative sales of books. Take sales reported for November, a month in which DC won marketshare over Marvel, but only just. And there are some interesting glitches. Here's the top ten.
QTY
RANK
DOLLAR
RANK
INDEX
ITEM CODE
DESCRIPTION
PRICE
VENDOR
1
1
105.11
SEP110095-M
JUSTICE LEAGUE #3
$3.99
DC
2
4
100.00
SEP110120-M
BATMAN #3
$2.99
DC
3
3
89.33
SEP110114-M
ACTION COMICS #3
$3.99
DC
4
7
81.23
SEP110137-M
GREEN LANTERN #3
$2.99
DC
5
9
75.08
SEP110496-M
POINT ONE #1
$5.99
MAR
6
5
74.28
SEP110536-M
AVENGING SPIDER-MAN #1
$3.99
MAR
7
6
72.80
SEP110591-M
UNCANNY X-MEN #1
$3.99
MAR
8
8
66.28
SEP110124
DETECTIVE COMICS #3 [*]
$2.99
DC
9
11
59.89
SEP110102-M
FLASH #3
$2.99
DC
10
15
55.21
SEP110589-M
WOLVERINE AND X-MEN #2
$3.99
MAR
All fine and dandy. Note how Batman is second in sales but only fourth in dollars raised – it is a $2.99 book and beaten by Fantastic Four #60 at $7.99 and Action Comics #3 at $3.99 in revenue raised. You can see how that works but that Diamond priorities sales over dollars raised. Though they do have a cut off point to stop those promotional ten cent and nine cent comics from dominating the charts, as happened last decade for a while.
But there is a glitch. Point One #1 was a $5.99 book, takes fifth place in sales but ninth place in dollars? How come, when Avenging Spider-Man #3, a $3.99 is sixth place in sales but fifth place in dollars raised?
The answer is that Marvel shipped double the orders for free, and Diamond counted them as if they'd all been actually ordered, though preserving the dollar amount of what retailers had actually ordered. Without that doubling, the book would still have placed ninth in the dollar rank, but in sales rank it would have been way down at thirtieth place.
A similar story occurred with Incredible Hulk #2 placing 11th in sales but 26th in dollars, despite being a $3.99 book. The answer was that Marvel shipped 50% extra copies... and Diamond counted them in sales numbers.
There are indications that they did sell for retailers – even if some gave heavy discounts to do so – in that Point One did go to second print. It may bit have been an attemot to grab marketshare or improve top ten performance, just the belief that the book had been dramatically underordered. But that is the effect the overship had. And my local shops do still have many copies of the first print on the shelf.
DC are not immune from this practice, albeit to a different degree. They have selected six titles each month that get additional discount of 15% off the cover price – which is about 30-40% off the wholesale price. And they are easy to spot as well, you just look for the standard priced titles whose dollar rank takes a plunge because retailers are spending less to buy each copy. And in November, that would clearly have been Wonder Woman (placing 17th in sales, 51st in dollars raised) Batwoman (placing 20th in sales, 54th in dollars raised), Teen Titans (placing 21st in sales, 57th in dollars raised) , Green Lantern New Guardians (placing 23rd in sales, 60th in dollars raised), Swamp Thing (placing 36th in sales, 65th in dollars raised) and Stormwatch (placing 56th in sales, 92nd in dollars raised).
| | | | | | | |
| --- | --- | --- | --- | --- | --- | --- |
| 17 | 51 | 43.46 | SEP110101 | WONDER WOMAN #3 | $2.99 | DC |
| 18 | 24 | 41.71 | SEP110133 | BATGIRL #3 [*] | $2.99 | DC |
| 19 | 25 | 41.21 | SEP110100 | AQUAMAN #3 [*] | $2.99 | DC |
| 20 | 54 | 41.06 | SEP110132 | BATWOMAN #3 | $2.99 | DC |
| 21 | 57 | 40.24 | SEP110162 | TEEN TITANS #3 | $2.99 | DC |
| 22 | 16 | 40.11 | SEP110497-M | FEAR ITSELF #7.1 | $3.99 | MAR |
| 23 | 60 | 39.59 | SEP110141 | GREEN LANTERN NEW GUARDIANS #3 | $2.99 | DC |
| 24 | 29 | 38.98 | SEP110140 | GREEN LANTERN CORPS #3 [*] | $2.99 | DC |
It looks like something was also going on with Fear Itself: Fearless #2 as well (placing 17th in sales, 51st in dollars raised, when issue #3 is 63rd and 64th), and to a lesser extent other Marvel titles such as Captain America And Bucky (a $2.99 comic that's 73rd in sales and 83rd in revenue, when Deathstroke is 74th and 71st), and may also be a result of Marvel offering discounts to retailers rather than an overship.
I understand however that while Diamond includes free copies in the sales rankings of comics, they do not include them in the overall marketshare for each publisher. They do however include the extra discounted books and the returnable books, minus ten percent.
Diamond has a history of compensating for rogue statistics when companies have tried gaming the system before. Added discounts are hard to police, as discounts vary from publisher to publisher, and at least retailers have an idea of what they're getting into. Returnability already has a ten percent penalty, but again that's only books that are ordered to be returnable. What we need for these charts to make any kind of sense, is for free copies to be stripped out of the sales numbers, as well as the dollar numbers. If companies want to issue free copies for promotional purposes, or because they believe that retailers have underordered a book, that's fine. If they want to increase the discount, that's dandy as well, other companies are free to match them. But right now, a company if they were minded, could make Deadpool, Mister Terrific or Groo The Wanderer the top reported selling title in the industry, simply by printing 100,000 extra copies and sending them to the stores for free.
And by letting them get those better chart results with free overships, its only a matter of time before one of them does exactly that.
---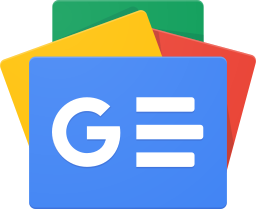 Stay up-to-date and support the site by following Bleeding Cool on Google News today!