Posted in: Comics, Recent Updates, san diego comic con | Tagged: comic con, Comics, django, entertainment, matt wagner, quentin tarantino, reginald hudlin, san diego, san diego comic con, sdcc, zorro
---
Live From The Dynamite Panel At San Diego Comic Con, With Quentin Tarantino Okay, there's Reginald Hudlin, Matt Wagner, Nick Barrucci here as well. But the massive crowd is here for Quentin Tarantino, to celebrate the publisher's tenth anniversary, and a certain Django/Zorro crossover comic, the first sequel to any Tarantino work.
How it was originally Barrucci's idea, who went to Hudlin, who went to Tarantino, who loved it do, as Quentin said "they both end in O" but the temptation to use the best known Mexican Western hero and the newest black Western hero felt very natural. Also "black faded into brown…"
Quentin talked about how, talking to Matt Wagner, the comic had to be the next in the series of Zorro stories, and how that would be the focus. And how Matt, Reginald and Quentin spend a weekend watching movies.
He also talked about doing Django paperbacks, but felt he could never let go of the character, but this, working with Wagner, was the perfect was to do that.
Matt Wagner also talked about beefing out with Quentin over the Marvel black-and-white magazines of the seventies, Quentin also talking up West Coast Avengers as a favourite is he is reading through know, with. Lot of love for Tigra.
Yeah, I can see that. They talked about using an older Zorro to fit in with Django's timeline, and also how the covers sold the whole thing to Quentin.
He has also talked to Jamie Foxx about the project and how Jamie wants Quentin to make the film… And hire Antonio…
Also "I wouldn't be too surprised if Doctor Schultz turns up in a flashback" using a scene from the screenplay that never turned up in the film.
The audience also encouraged Quentin to write comics based on many of his characters, starting with the origin of Bill. It looks like he may be tempted.
Also, sorry guys, Django is no longer with Brumhilda… She's on the cocktail circuit raising money for the abolitionist movement.
And look for Quentin and Matt to create a recommended listing list for each issue, and a playlist on Dynamite.com.
With that I needed to run… Leaving Matt discussing Zorro's new origin…
---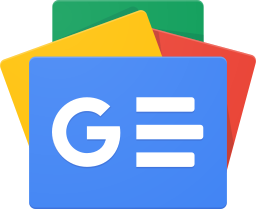 Stay up-to-date and support the site by following Bleeding Cool on Google News today!