Maniac's Neberdine Pharmaceutical & Biotech: Making You Happy, Healthy and Normal in Only 3 Days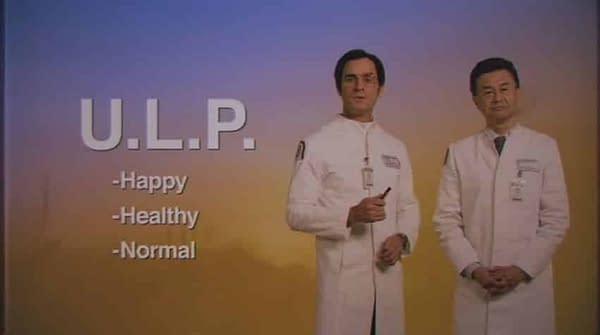 With the series premiering later this week, Netflix is intoducing us to "The Powers That Be" behind the streaming service's new half-hour dramedy series Maniac from director Cary Fukunaga (Beasts of No Nation, True Detective). Jonah Hill (The Wolf of Wall Street) and Emma Stone (La-La Land) star as two strangers who meet – and keep meeting – in some very unexpected ways; and in the newest teaser, we get to meet the source of those "very unexpected ways": Neberdine Pharmaceutical and Biotech (NPB).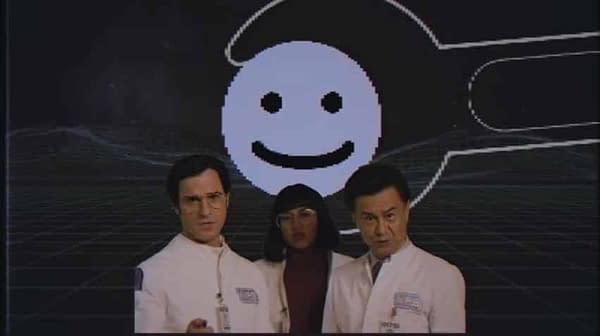 Grind your teeth? Wet the bed? Finding it hard to get our of bed in the morning? Why waste time with years of therapy when your friends at NPB can get you started down the road to health, happines, and normalcy in only three days? With their breakthrough patent-still-pending U.L.P. approach, Drs. James K. Mantleray (Justin Theroux), Robert Muramoto (Rome Kanda), and Fajita (Sonoya Mizuno) guarantee to make you a better you:
Annie's disaffected and aimless, fixated on broken relationships with her mother and her sister; Owen, the fifth son of wealthy New York industrialists, has struggled his whole life with a disputed diagnosis of schizophrenia.

Neither of their lives have turned out quite right, and the promise of a new, radical kind of pharmaceutical treatment—a sequence of pills its inventor, Dr. James K. Mantleray, claims can repair anything about the mind, be it mental illness or heartbreak—draws them and ten other strangers to the facilities of Neberdine Pharmaceutical and Biotech for a three-day drug trial that will, they're assured, with no complications or side-effects whatsoever, solve all of their problems, permanently. Things do not go as planned.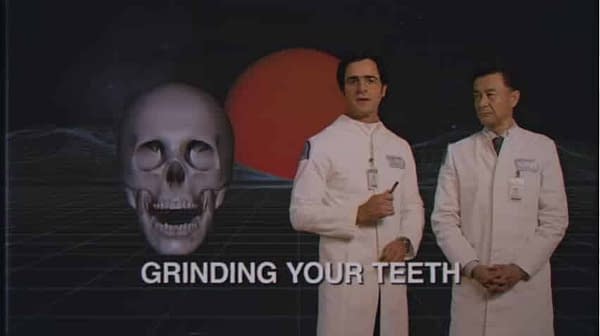 Based on the original 2014 Norwegian series, Netflix's Maniac premieres Friday, September 21st, and also stars Sally Field (Dr. Greta Mantleray), Sonoya Mizuno (Dr. Fujita), Aaralyn Anderson (Belle Milgrim), Geoffrey Cantor (Frank), Julia Garner (Ellie), Josh Pais (Andy), Justin Theroux (Dr. James Mantleray), Jemima Kirke, and Rob Yang (Matt Ming).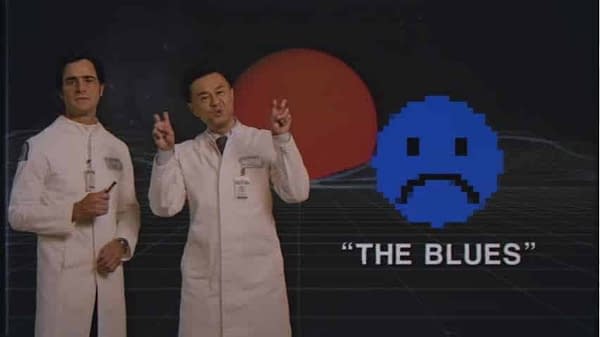 Directed by Fukunaga and written by series creator Patrick Somerville (The Leftovers), Maniac is executive produced by Fukunaga, Somerville, Stone, and Hill. Michael Sugar and Doug Wald of Anonymous Content, Kruke Kristiansen and Anne Kolbjornsen, Espen PA Lervaag and Kjetil Indegard, and Ashley Zalta also serve as executive producers.