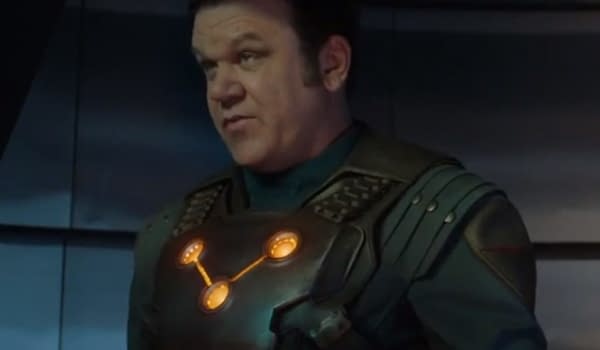 Taika Waititi took part in aReddit AMA last night, and a few interesting tidbits have come out of it.
One such tidbit was regarding which Marvel character the director of Thor: Ragnarok was upset he didn't get to work with… and, it is not who you'd expect. While the director could have chosen any of the Avengers, he instead went with John C. Reilly's Rhomann Dey, saying:
I would have liked to get John C Reilly's character in the film but there was no real way to pull it off.
My guess is that this comes from Waititi's desire to work with the actor. It wouldn't have been impossible for the character to turn up, but I'm sure Marvel have plans for where he should be in Guardians of the Galaxy Vol. 2. It's a shame too, because Dey was a fun character and it seems like he would gel with the director's sensibillities. Oh well.
Enjoyed this article? Share it!