I have very little to go on here and will probably learn more later today, but in March, Marvel Comics is running a variant cover programme called 'CAT'. Whether that's characters appearing as if they were cats, characters appearing with cats, a celebration and extension of Cat Thor from the Unbreakable Squirrel Girl comics, or if CAT is an acronym or abbreviation of something, I have no idea.
But here are the Cat variant titles that will be available, at a ratio of 1:10 to the order for the main cover.
March 20th.
Thor #11
Wolverine Infinite Watch #2
Friendly Neighborhood Spider-Man #4
Guardians Of The Galaxy #3
Meet The Skrulls #2
March 27th.
Daredevil #3
And a reminder of Cat Thor, just in case it is that…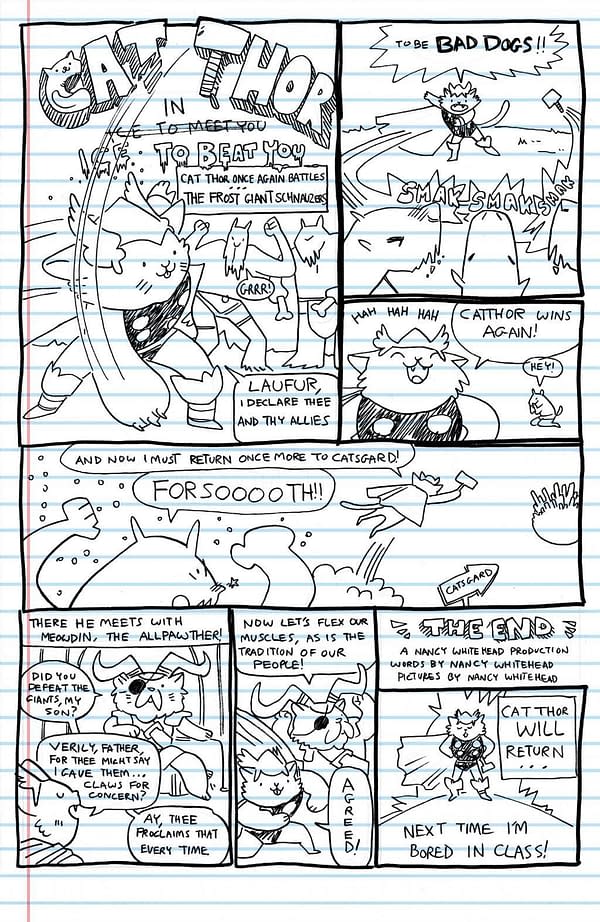 Enjoyed this article? Share it!